Transport and Logistics
This section summarises the occupations that have been added and removed from the Transport and Logistics occupational maps as a result of the consultation, and responds to additional comments that were submitted.
Breakdown of respondents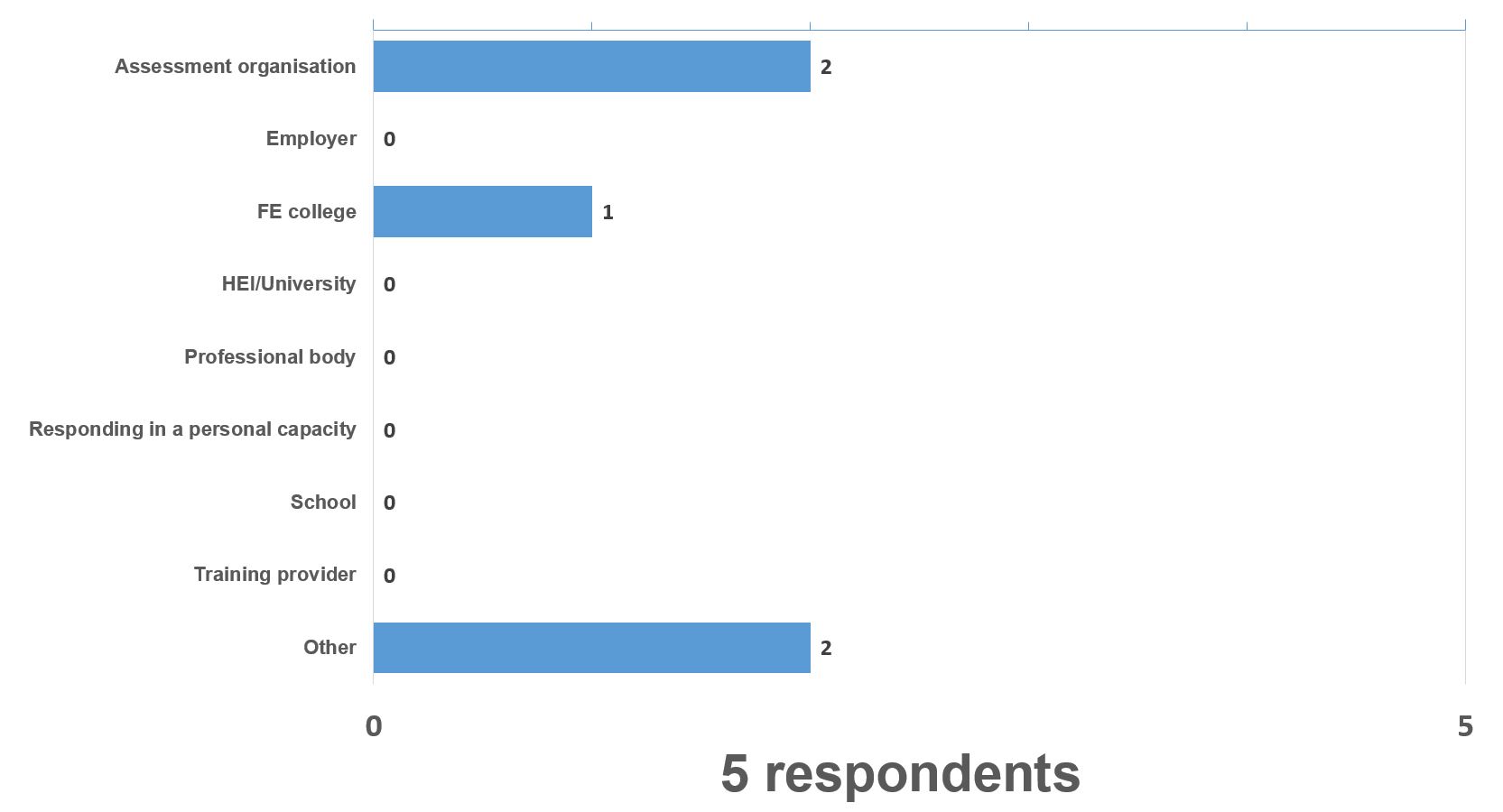 Summary of responses
The following occupations were proposed for inclusion; however, the Institute and route panel analysis concluded that there is insufficient evidence at this time for these to be considered as occupations for the development of apprenticeship standards:
Taxi and Private Hire
Flight Captain
Airport Duty Operations Manager
The route panel identified two pairs of occupations awaiting development that are likely to have very similar knowledge skills and behaviours and recommended the removal of:
Logistical Operations Transport Supervisor
Logistics Operations Warehousing Supervisor
Further comments
Respondents suggested that Express Delivery Operative be moved from the Logistics to the Transport pathway, as the knowledge skills and behaviour were a better fit. The panel agreed and moved Express Delivery Manager (Level 6) for the same reason.
Respondents provided rationale for and against the route being considered for T Levels. Some highlighted that several of the occupations had pre entry requirements such as the need for a driving license. Others highlighted a concern that restricting these technical occupations could result in low skilled employees.