Hair and beauty
This section summarises the occupations that have been added and removed from the Hair and Beauty occupational map as a result of the consultation, and responds to additional comments that were submitted.
Breakdown of respondents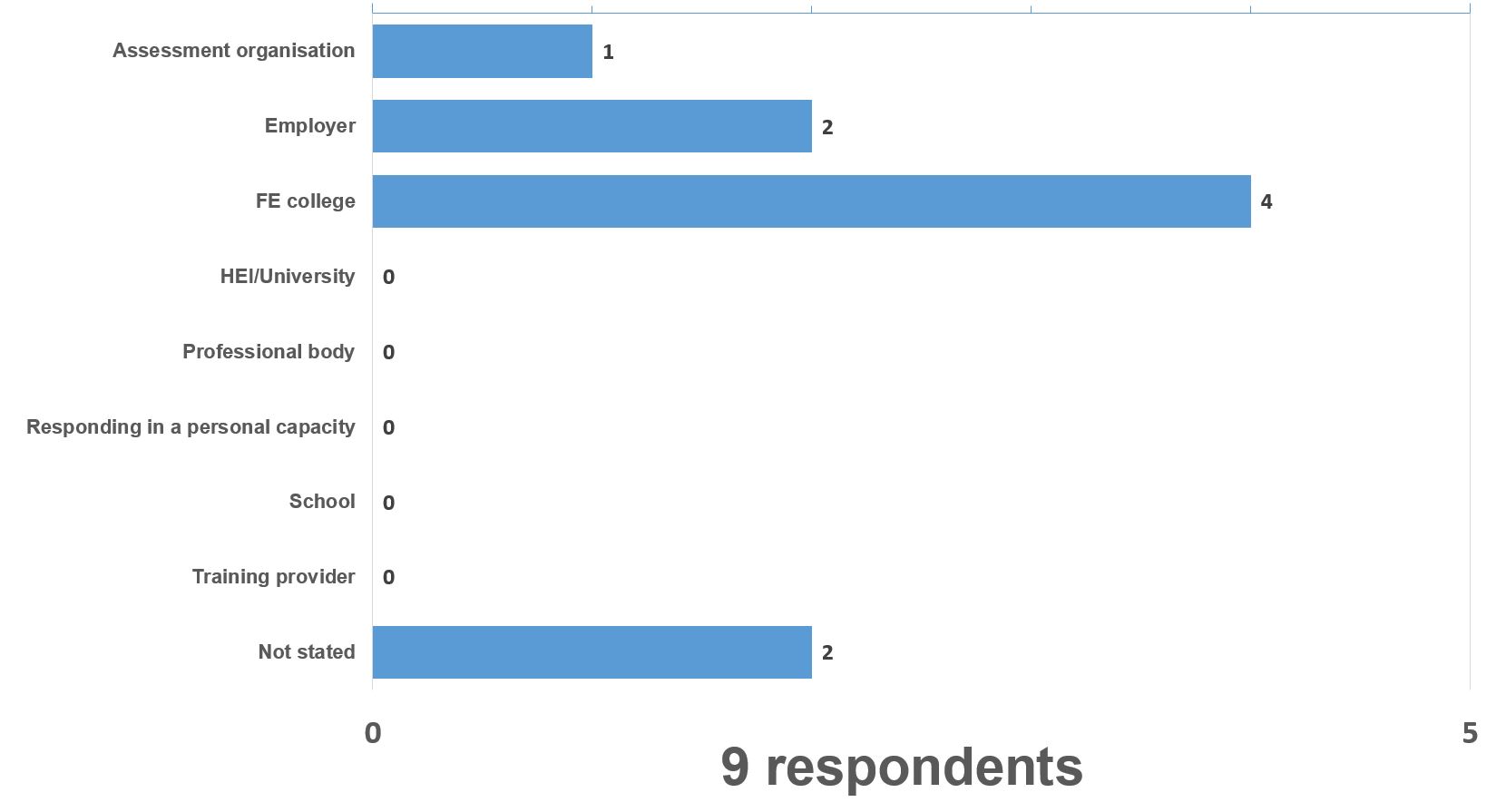 Summary of responses
Respondents proposed the following as an additional occupation for inclusion on the map and, after analysis, this has been added as a standard awaiting development.
The following occupations were proposed for inclusion; however, Institute and route panel analysis concluded that there is insufficient evidence at this time for these to be considered as occupations for the development of apprenticeship standards:
Creative Hairstylist
Micropigmentation Professional: Cosmetic
Micropigmentation Professional: Medical
Senior Barber
Senior Nail Technician (Level 3)
Holistic Therapist was proposed for inclusion. There is currently a proposal for this occupation in development and the route panel will review it in due course.
Further comments
Respondents suggested that the Massage Therapist standard (currently under development) should include Reiki, acupuncture and crystal healing. This suggestion will be provided to relevant the relevant trailblazer group to consider.   
A number of responses supported Hairdressing being an apprenticeship only pathway, because of the client service aspect of the role. We have provided this feedback to the Department for Education.