OVERVIEW
The energy and utilities advisory panel (EUAP) will help ensure that the current and future skills needs of these industries are captured and reflected in technical qualifications and apprenticeships.   
The panel will provide independent employer expertise that will support the development and maintenance of apprenticeships and technical qualifications that are important for the energy and utilities sector.
Members will support and take account of the work and recommendations of the Green Apprenticeships Panel to support IFATE's work to develop the skills needed to support a green economy and contribute to the achievement of the UK's target of net-zero carbon emissions by 2050.
The panel will also identify priorities and make recommendations to our Route Panels where standards could be amended to better support emerging occupations.
The EUAP will also work with IfATE to monitor what is working well in the sector, and report back intelligence to understand the changes happening in the sector.
MEET OUR MEMBERS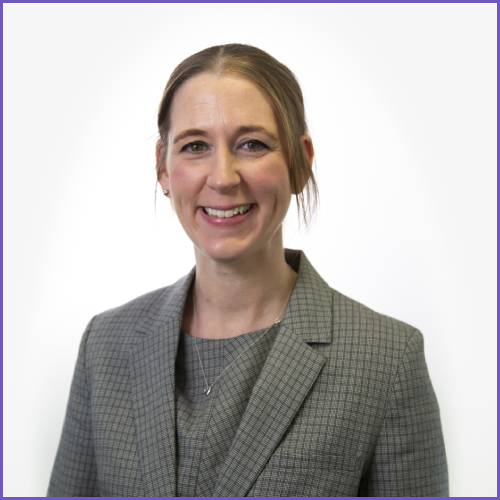 Stephanie Cawley - Head of Water Treatment, Severn Trent Water
Chair
Steph is the Head of Water Treatment at Severn Trent Water, leading an operational team of 600 people to produce clean water for 8.5million customers in the Midlands.  The team includes a large number of apprentices, many of whom have developed into highly technical operators and maintainers over the years.  This year Severn Trent will welcome over 100 apprentices, many of whom will be taken through a new, insourced technical programme.  Steph has taken up the role of Chair of Governors for this insourced scheme which puts learning and safeguarding at the heart of its objectives. 
Steph graduated in Management and Business Administration from Reading in 2001 and 9 years ago completed a masters in Major Programme Management at Oxford.  Over the last 21 years she has spent 16 years working for BT and Openreach in a variety of business improvement and customer relationship roles.  Over the last 10 years, she has led operational field teams and witnessed firsthand the benefits of recruiting apprentices – both for the organisation and the individual! 
She is passionate about broadening and supporting apprentices in utilities and is looking forward to working with the panel to learn and contribute.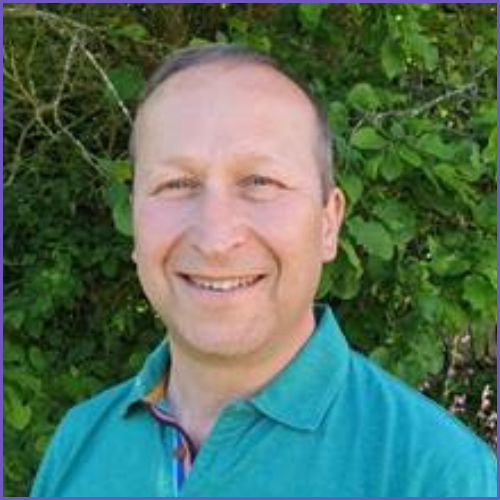 Selvin Roberts - External Partnership Manager/External Funding Partner, EDF Energy and Head of Zero Carbon Development, National College for Nuclear
Vice Chair
Selvin works in People Development at EDF, supporting the company's business units in using apprenticeships to train and develop its people. He also works with the National College for Nuclear, expanding their scope to include net zero skills required across the UK. 
Having spent most of his career as an engineer in the nuclear sector - both Ministry of Defence and civil – Selvin appreciates the importance of contextualisation of academic principles and of realistic simulated environments to really prepare people for a career in the sector.  He also values the benefits a diverse workforce brings, at a time when creativity and innovation are essential to the sector.  As a long-term member of Women in Nuclear, Selvin is keen to break down perceived and real barriers to entry into sector in order to access the best talent available.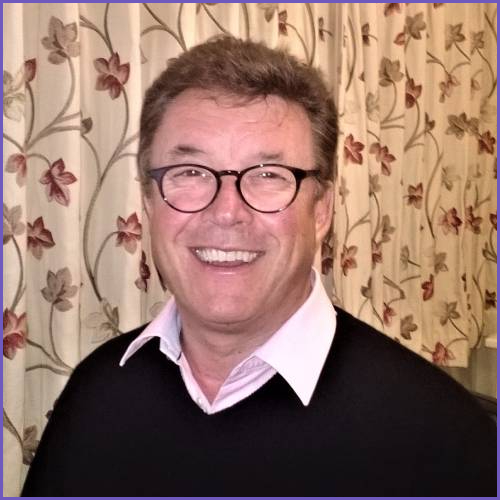 Derek Lickorish MBE - Chairman Utilita Energy
Derek Lickorish MBE has had an extensive career over some 52 years in the energy industry.  He is currently Non-Executive Chairman of Utilita Energy, Chairman of Northern Powergrid's Social Issues Expert Group, Adviser, Secure Meters, a Trustee of Sustainability First and a member of NEA's Presidents Group.
He was previously Chairman of the UK Government's Fuel Poverty Advisory Group for 7 years, Chairman of National Energy Action for 6 years and a member of Ofgem's Sustainable Advisory Group for 8 years.
Prior to his current focus, Derek was Chief Operating Officer for EDF Energy and was previously the Customer Service and External Affairs Director at SWEB from 1996. He commenced his career as a trainee at Seeboard in 1970.
Derek was awarded an MBE for his 'Services to the Fuel Poor' in The Queen's Diamond Jubilee Honours 2012.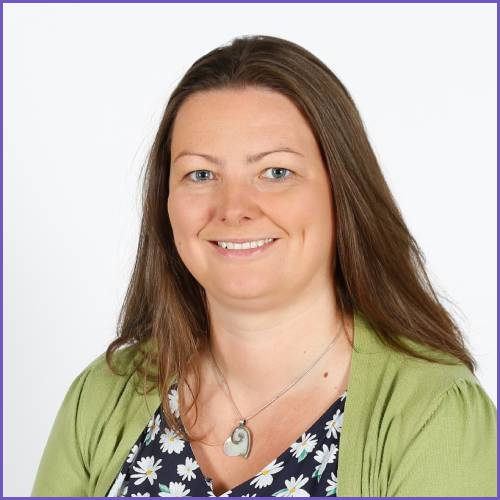 Elaine Veaudour - Associate, Energy, Water & Resources Mechanical Lead – West, Arup
Elaine is a Chartered Mechanical Engineer leading the energy, water and resource portfolio for the West region in Arup. Elaine has been working as a mechanical engineer with Arup for the past 18 years.
Elaine has worked over different sectors within Arup beginning her career in the buildings team where her focus was on renewables and sustainability. She then moved into the infrastructure team to focus on water projects and subsequently energy projects in infrastructure.
Elaine currently leads the mechanical engineering team within the energy, water and resource portfolio in the West, based in Cardiff. Elaine works closely with the other mechanical and electrical teams across the UK where they share resources and training to help develop each other throughout all stages of their careers.
Elaine is passionate about the development of the new generation and believes that the new trainees, apprentices and graduates coming through have the drive and passion to change the way we work and shape a new future for us.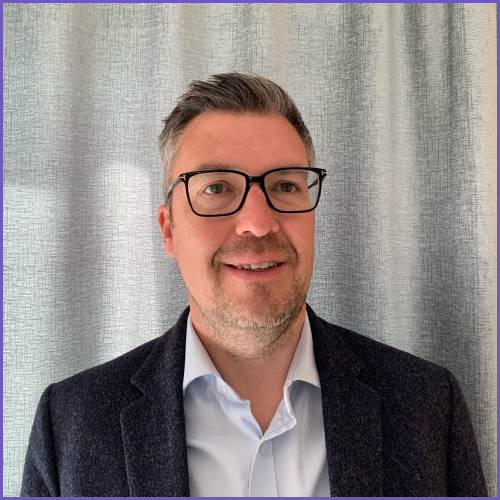 Gavin Stokes - Managing Director Home Energy Solutions, SMS Plc
Gavin started his working life as an Apprentice Electrical and Electronics engineer where he gained a 4 year apprenticeship and BTEC ONC and HNC in Engineering. He went on to complete a BEng degree with the Open University and since then has gained extensive experience of the energy industry spanning large-scale power generation through to delivering cutting-edge customer energy solutions with companies such as Eon and Shell. This experience led to him becoming a Chartered Electrical Engineer.
His experience for the past decade has been in leading and scaling businesses and has been successful in delivering growth across a broad range of nascent energy technologies by focussing on customer centricity and quality.
Latterly, Gavin joined SMS in 2021 and heads up their Home Energy Solutions business.
Outside of his role, he is passionate about personal development and mentors young people interested in engineering and also advises start-up companies to profitably solve pressing global problems with the energy transition.
He is passionate about the benefits that apprenticeships and vocational skills can bring into business and wants to inform and create opportunities for young people to have career and role choices and continued personal and professional growth. He is proud to be an inaugural member of the Energy and Utilities Advisory Panel (EUAP).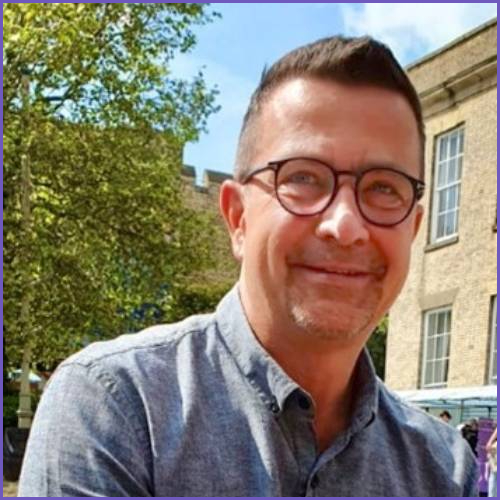 John Tyler - Director UK Technical Training National Grid
John started his career in the UK Electricity Supply Industry in 1984, he spent half of his career as an Electrical Substation Engineer before moving into National Grid's HR team where he has undertaken a range of roles:
UK Apprentice & Safety Trainer
UK Electricity Technical Training Manager
UK New Talent Manager (Apprentice & Graduate Programmes)
UK Gas & Electricity Learning & Development Manager
Global Head of Leadership & Professional Development
Global – Group Functions Talent Manager
Director – UK Technical Training
Since 2006 John has supported a range of EUSkills / NSAP workstreams and project activities such as the Competency Accord, launch of the first Power Sector Foundation Degree and the creation of multiple qualifications and the end point assessment process.
He has led the National Grid Learning team through 3 Ofsted Grade 1 inspections and shared best practice across our sector in the UK & US.
More recently within National Grid John has co-led a Global Learning Transformation programme injecting innovation across all areas of learning design, development and delivery resulting in circa 99% of all non-technical learning being virtually delivered and 30% of Technical training, supported by a range of state of the art practical training facilities and a team of Engineering Specialists who have undertaken professional learning qualifications enabling National Grid to embed its Safety, DEI and behavioural values into all aspects of learning.
Shervin Maleki - Executive Director, The Welding Institute
Shervin is an executive director at The Welding Institute (TWI) responsible for the international expansion of the company.
Shervin started his career as an integrity engineer in energy sector where he managed variety of major integrity management projects in oil and gas and power industry internationally. Shervin has implemented Asset Integrity Management System on several offshore and onshore oil and gas plant as well as power station. He has also developed and delivered a wide spectrum of relevant training programmes internationally to upskills individuals who work in energy and utility sectors.
Shervin completed his PhD at Imperial College in mechanical engineering where he conducted his research on the life assessment of high temperature components operating at power plant.
He is a Fellow of The Welding Institute and Charted Manager Institute, and he has been member of several national and international standard committees such as British Standard and American Petroleum Institute (API).
Shervin also completed an executive MBA with Cranfield School of Management under apprenticeship programme.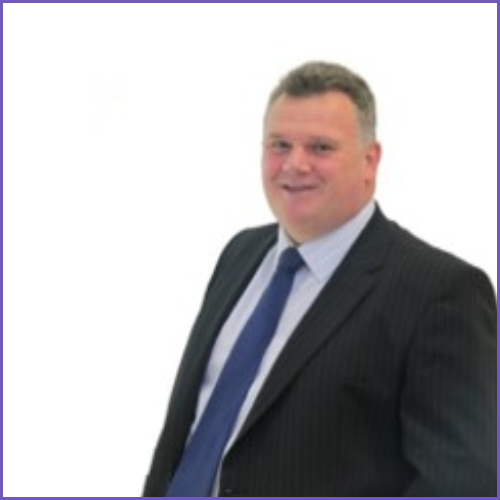 Steve Hunt - Director of Commercial, Cadent Gas
Steve has over 30 years' experience in the utilities industry, leading large teams of people to deliver frameworks, contracts and projects across the UK, including representation on a number of joint ventures and strategic boards. He also has considerable experience in the gas, water, wastewater, electricity and energy metering sectors. Steve is currently Director of Commercial at Cadent Gas, responsible for the company's commercial, fleet, logistics and property activities.
Steve has significant experience in leading change programmes, creating and leading high performing teams and developing people to maximise their talent and potential. He has a passion for working collaboratively and leading teams to develop and deliver strategies to outperform business plans - with safety and well-being, excellent customer service, innovation, operational efficiency and commercial excellence at the forefront of thinking.
Steve is delighted to be joining the Energy and Utilities Advisory Panel (EUAP) and working alongside other panel members to consider how best to attract, train and develop talented and diverse people through apprenticeships and technical educational - he sees that work as vital, not only to enabling fulfilling careers in this amazing industry, but to helping the sector to develop and access the ever-changing skills needed to deliver on net zero energy commitments and water resilience challenges.
​