IfATE's Board
The board provides leadership and direction, setting our strategic aims, values and standards. Its work is governed by IfATE's governance framework.
IfATE's Board has a responsibility to make sure that IfATE complies with its statutory responsibilities, relevant legislation and government accounting rules in relation to its use of public funds.
The Board consists of the Chair, the Chief Executive and 8 non-executive members appointed by the Secretary of State for Education. 
Board members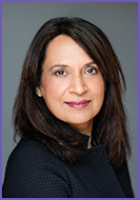 Baroness Ruby McGregor-Smith CBE
Baroness Ruby McGregor-Smith CBE was appointed chair of IfATE in August 2021.
She was chief executive officer of Mitie Group PLC, the largest facilities management business in the United Kingdom, from 2007 to 2016.
She is one of a small number of women who have held the position of chief executive in the FTSE 250 and the first Asian woman to be appointed in such a role within that group of companies. She was recognised as a top 50 female world business leader by the Financial Times in 2013.
Baroness McGregor-Smith is a member of the House of Lords, having been granted a life peerage in 2015 and is a member of the Industry and Regulators Committee. She was responsible for the Independent Report to the UK Government on Race in the Workplace published in February 2017. She was the chair of the UK Government's Women's Business Council between 2012 and 2016 and a Business Trade Ambassador for the UK from 2012 to 2019. She was appointed by the UK Government to be the In-Work Progression Commissioner in 2020.
She has also been chair of the Women's Business Council and a non-executive board member at the Department for Culture, Media and Sport.
Baroness McGregor-Smith is a Fellow of the Institute of Chartered Accountants in England and Wales and was granted the Outstanding Achievement Award in 2015, the profession's most prestigious award. She received honorary doctorates from Cranfield University, Kingston University and the University of the West of England.
She is the former President of the British Chambers of Commerce and the current President of the Chartered Institute of Personnel and Development.
The life peer is also chair of behavioural change specialists Mind Gym PLC and the Air Operators' Association and serves as a non-executive director with London's new super sewer, the Thames Tideway Tunnel, Atkins Realis Inc and Everyman Media Group.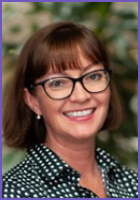 Jennifer Coupland
Chief Executive
Jennifer Coupland took up post as the Chief Executive of the Institute for Apprenticeships and Technical Education in November 2019.  Her previous role was Director of Professional and Technical Education in the Department for Education (DfE) for three years, where she was responsible for T Level development and delivery, the L3 and below qualifications review and the Higher Technical Reforms.
Prior to that, Jennifer was Acting Chief Executive of the Standards and Testing Agency, where she oversaw the Agency's work on primary school assessment policy and operational delivery.   She previously spent three years as the Deputy Director of the joint DfE and Department for Business, Innovation and Skills Apprenticeships Unit.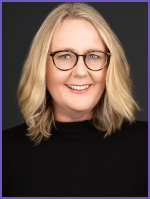 Dr Kate Barclay
Dr Kate Barclay is a Chartered Chemical Engineer and Fellow of the Institution of Chemical Engineers with over 20 years' experience in the pharmaceutical industry across both advanced commercial manufacturing and early clinical research and development.
Previously Kate was Chair of the Life Science and Industrial Sciences Trailblazer developing multiple apprenticeship standards across STEM industries with responsibility for delivering apprenticeship reform at a national science industry level. Her early talent programmes in Science and Engineering have received numerous awards and national recognition by professional bodies, industry partnerships and diversity champions.
Kate has a passion for developing STEM talent through all routes and volunteers as a STEM ambassador and Careers & Enterprise Advisor in secondary education.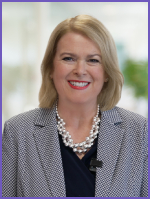 Bev Robinson CBE
Bev has over 25 years' experience in further and higher education colleges.  She believes in the power of education and training to transform lives and is passionate about technical and professional education, co-created with industry, to drive the UK economy. 
Bev is Principal and Chief Executive of Blackpool and The Fylde College.  Bev was on the Independent Panel for the Review of Post 18 Education and Funding which produced the Augar report and was a member of the Independent Panel on Technical Education chaired by Lord Sainsbury.  Bev is a member of the Lancashire LEP Skills and Employment Advisory Panel and Blackpool Town Board.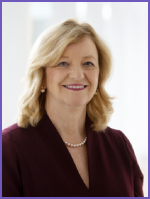 Dame Fiona Kendrick
Fiona Kendrick, former Chairman and CEO of Nestlé UK&I, is Chair of PWC Public Interest Body, Deputy Chair of the Institute for Apprenticeships Board and Chair of the new HE Institution in Hereford for Engineers. Fiona also sits on the Food & Drink Sector Council leading Workforce and Skills and on the Productivity Leadership Council for the Government.
Having started her career initially in teaching, Fiona joined Nestlé UK in 1980 in a commercial role, and spent her working life with Nestlé in key strategic roles in the UK market as well as at global level. Fiona led Nestlé's global coffee business for 5 years in Switzerland.
Fiona has a personal passion for the youth employment and skills agenda, and has led a number of lighthouse projects in this area both for Industry and Government. Fiona was a UK Commissioner for Employment and Skills and played a lead role in supporting the development and delivery of strategies for skills and employment across the four UK nations. Fiona was President of the Food and Drink Federation, the association that represents the UK food and drink manufacturing industry (2015-2017). She previously led the F&D sector's skills and competitiveness agenda and co-chaired the UK Food and Drink Export Forum. In the 2015 New Year's Honors' list Fiona was created Dame Commander of the British Empire for services to the food industry and support for skills and opportunities for young people.
In recognition of services to the food and drink industry and young people's employment and skills, Fiona has been awarded honorary degrees by Sheffield Hallam University, York University and Warwick University.
Fiona has been awarded the Chartered Management Institute Gold Medal for Leadership 2017.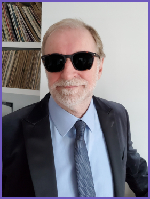 Sir Robin Millar
Sir Robin Millar is Chair of Blue Raincoat Chrysalis Group and a globally recognised music producer.  He enrolled as a music technology apprentice at the age of 24.
Robin is Chair of the Board of Trustees at Scope, the disability equality charity.
He is an Honorary Professor at the London College of Music, a Fellow of the Association of Professional Recording Services and former Global Ambassador for Leonard Cheshire, the world's largest global pan-disability organisation.
He served on the Creative Industries Sector Skills Council, National Skills Academy and then as a trustee of the Creative and Cultural Skills between 2006 and 2016. As leader of the Creative Employment programme he helped create 10,500 new apprentices for the creative sector.
Robin was knighted in the 2022 New Years Honours for his services to music, people with disabilities, young people and to charity.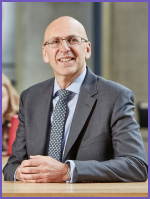 Professor Malcolm Press CBE
Professor Malcolm Press CBE was appointed as Vice-Chancellor of Manchester Metropolitan University in 2015, having previously held positions at the Universities of Birmingham, Sheffield, Manchester and UCL.
Malcolm is an ecologist with over 200 publications covering the impacts of climate and environmental change, tropical rain forest ecology, and subsistence farming in sub-Saharan Africa.  He has studied plants and environments in a diverse range of ecosystems from the tropics to the high Arctic.
Malcolm is a trustee of the British Council and the Universities and Colleges Admissions Service (UCAS), and sits on the Boards of Universities UK and the Institute for Apprenticeships & Technical Education. Previously, he has served as president of the British Ecological Society, a trustee of the Royal Botanic Gardens Kew, a council member of the National Trust, a council member of the Society of Biology, a trustee of WWF-UK, and as a deputy chair for a Research Excellence Framework panel.
He was appointed a Commander of the Order of the British Empire (CBE) in 2022.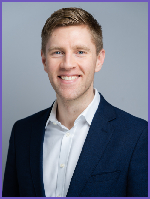 John Cope
John has worked in business and education for over a decade and is currently executive director of strategy at the University and Colleges Admissions Service (UCAS) – the charity that supports young people and adults into university, college, or an apprenticeship. Alongside this, John serves on the government's Digital Skills Council, is an elected local councillor, and serves on the board of the Activate Learning group of colleges and schools.
Before joining UCAS, John was deputy director of the education practice at Public First, a consultancy and polling firm; worked with business leaders across the UK as head of education & skills at the CBI; and was a founder of the Education Policy Institute.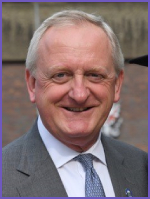 Sir Peter Estlin
The majority of Sir Peter Estlin's career has been spent in Banking. He was chief financial officer for Salomon Brothers Asia, and then for Citi's investment and corporate banking divisions in New York and London. He joined Barclays bank in 2008 and was appointed acting group chief financial officer in 2013. He also served as the 691st Lord Mayor of the City of London from 2018-19.
He is a non-executive director of Rothschild & Co, chair of FutureDotNow a coalition of 100 businesses leveraging digital skills, and former director of Workfinder Ltd, which is finding skills for young people in the digital industry.
Peter was knighted in the 2020 New Years Honours for services to International Business, Inclusion and Skills.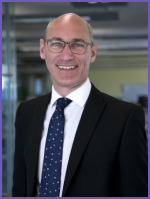 Neil Morrison
Neil Morrison is director of HR and communications at water utilities giant Severn Trent. He started his career in HR management in 1996 and has since worked in a variety of roles within FTSE 100 companies, including Rentokil Initial and GUS (which latterly became Home Retail Group).  Before joining Severn Trent, Neil worked for the publisher Penguin Random House where he was one of the main leads in helping to steer and finalise the global merger between Random House and Penguin.
He is also an experienced member of IfATE's T Levels panel who has helped IfATE shape the exciting new qualifications for the human resources sector.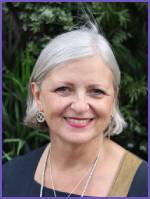 Jane Hadfield
Jane chairs a number of IfATE's employer-led Trailblazer groups for health and science, which design and update apprenticeships, along with the Technical Level Employer Panel for Health, advising on the original design of T Level for the sector. She is the National Lead for Apprenticeships and Talent for Care with NHS England (formally with Health Education England). Her successes were recognised when she won the Annual Apprenticeship Conference (AAC) Award for Outstanding Contribution to the Development of Apprenticeships in 2020 for outstanding work rolling out programmes for health services across the country. She previously held multiple senior leadership roles in NHS Trusts.
Jane is employer co-chair of the influential St Martin's Group, which represents employers and awarding organisations who support high-quality and employer-led skills training. She also chairs the Business and Management Advisory Board for Bristol Business School, with the University of the West of England (UWE), which recently awarded her an Honorary Doctorate for widening access to education, and innovation and entrepreneurship in leadership.
She said: "I have been involved in skills for many years, with extensive insights from industry and employer perspectives, and I value above all, partnership working and collaboration with all actors towards our shared vision and goals. I am passionate about widening access and participation and ensuring opportunities are available at all levels. The cornerstone for IfATE is employer leadership, using our insights to ensure training is agile for current and future skills needs, and I will continue to amplify their views. I am delighted to have this opportunity and though we have achieved a lot, there is more to do to ensure we have the sustainable, world class system we aspire to."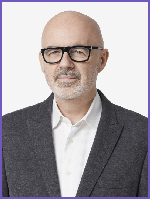 Mark McClennon MBE
Mark McClennon started in his role as chair of IfATE's digital route panel in January 2019, seeing it as an opportunity to help define the skills, knowledge and behaviours needed by the next generation of digital learners and leaders. He also played a leading role developing IfATE's Equity, Diversity and Inclusion Strategy, which is helping to make all skills training more inclusive, along with our Digital Framework used to promote digital content in apprenticeships and technical qualifications.
As Chief Information Officer (CIO) at Burberry, he leads with how the luxury fashion brand embraces digital and more traditional technologies across the globe. Prior to this role, Mark worked at consumer goods giant Unilever for 29 years. In January 2007, he became CIO of Unilever's North America division and, from January 2011, led the global digital transformation of all of Unilever's consumer-facing technology.
In June 2023 Mark was awarded an MBE in the King's first birthday honours for services to further education and apprenticeships.
Mark said: "It has been a great privilege supporting IfATE's employer led reforms, which are transforming apprenticeships and technical education for the better and making sure we keep pace with the economy's fast evolving digital and wider skills needs. This world class skills system that we are building has to work for everyone and I'm committed to making sure people from all backgrounds reap the benefits. I relish the opportunity to take all this to the next level as a board member."