Our route panels bring employer voice to the very heart of our work.
Route panels members are outstanding employers who are experts in their industries. Together, they represent occupations across 15 major business sectors. 
Panel members work with us to ensure technical education meets the skills needs of their sectors. Not just now, but in the future.
Alongside their exceptional knowledge and experience, they have a real passion for providing better access – for all – to the highest quality skills training opportunities. 

What do route panel members do?
provide a collective, strategic view of current and future skills needs in their sector
review and make recommendations on the quality and relevance of skills training for their sector – including new apprenticeships and technical qualifications
help map skills training opportunities in their sector, making it easier to see what's available, supporting career progression and highlighting gaps
oversee regular reviews to ensure skills training continues to meet employer needs in their sector
provide feedback and insight that inform IfATE and wider government policy
act as ambassadors for technical education and the benefits for employers

Find out more about current opportunities to join one of our route panels.
Meet our route panel members 
Agriculture, environmental and animal care
Jude Capper, PhD ARAgS
Route panel chair
Independent Livestock Sustainability Consultant 
Jude L. Capper, PhD ARAgS undertook her BSc (Agriculture with Animal Science) and PhD (Ruminant Nutrition and Behaviour) at Harper Adams University College (UK), followed by post-doctoral research at Cornell University (USA) and a faculty position at Washington State University (USA).  She is currently an independent Livestock Sustainability Consultant based in Oxfordshire, UK.
Jude's research focuses on modeling the sustainability of livestock production systems, specifically dairy and beef, including quantifying changes made by improving productivity or adopting differing management practices. She is also currently working on projects relating to the impacts of medicines use on UK beef farms and the national and global impacts of livestock health and welfare on system sustainability.
Jude's professional goal is to communicate the importance of factors affecting livestock industry sustainability to enhance the knowledge and understanding of food production stakeholders from the farmer through to the retailer, policy-maker and consumer. She has an active social media presence and spends a considerable amount of time de-bunking some of the more commonly-heard myths relating to livestock production. To this end, she was awarded the Women in Dairy "Dairy Industry Woman of the Year 2017" and the Farmers Guardian "Farming Hero of the Year 2018" awards, and was awarded Associate Membership of the Royal Agricultural Society in 2018.
Chris Moncrieff
Route panel vice-chair
Head of Information and Advice, Royal Horticultural Society
 Chris undertook his HND in commercial horticulture at Writtle Horticultural College and subsequently joined the glasshouse tomato and pepper grower Van Heyningen Brothers. He remained there through a number of incarnations of the company, finally taking on the role of Production Director for Vitacress Herbs. After 35 years with the business, Chris moved to the Royal Horticultural Society, a charity most famous for its annual Chelsea Flower Show but increasingly recognised for its scientific research, education and community work. 
Chris's current role focusses on leading a team of horticultural experts who provide horticultural advice to the charity's 600,000 members, to the 30 million gardeners in the UK and, via its web presence, to the wider world. He also looks after the Society's plant information records and continues to be a member of the Ornamental Horticulture Round Table education subgroup, which helps to promote the sector to government and horticultural stakeholder organisations.
Chris is an active advocate of horticulture as a career and passionate about encouraging training and development. He was formerly a trustee of Lantra and served as a secondary school governor for ten years.
 Peter Danks
Director, Reading Agricultural Consultants
Peter is Director of Reading Agricultural Consultants, a group industry experts delivering agricultural and environmental advice to clients across the UK, from companies running major infrastructure projects to small livestock farms.
Peter is a chartered environmentalist and an expert in agriculture, hydrology and ecology. He was formerly a trustee and member of the Board of Management of the Berkshire, Buckinghamshire and Oxfordshire Wildlife Trust, and member of both the Environment Agency's Thames Regional Environment Protection Advisory Committee and Council of the British Institute of Agricultural Consultants.
Peter's involvement in the Route Panel is founded on a strong belief in the benefits of workplace learning: transferable knowledge, skills and behaviours employers actually need; and more defined opportunities to start and progress in a chosen career.
Phil Elkins
Director/Consultant Vet, Moo Vet Consultancy
Awaiting biography
Business and administration
Kristin Watson FCA
Route panel chair
Director of Professional Qualifications, Ernst & Young
Kristin is Director of Professional Qualifications at Ernst & Young, responsible for the development and delivery of qualifications for school leavers, graduates and experienced hires across the company's many different services. It's a role that involves significant liaison with external tuition providers, professional bodies, regulators and other employers within the sector. It also has a strong connection with the company's apprenticeships programmes.
Kristin previously worked for the Institute of Chartered Accountants in England and Wales (ICAEW) as a Director in the Learning and Professional Development Department, leading on client relations, student support and promotion of the Institute's Associate Chartered Accountant qualification. She was formerly Chair of the trailblazer steering committee for the professional services sector, overseeing the development and delivery of the Level 7 Accountancy/Taxation Professional Apprenticeship Programme.
Susanna Lawson
Route panel vice-chair
ex CEO/Founder OneFile 
Over 20 years ago, Susanna was working as a support worker with adults with learning disabilities and had to complete an NVQ level 2 in care to prove her practical competencies. That was the start of her involvement with vocational training.  After completing her NVQ levels 2 and 3, she soon moved up the ranks, and was appointed National Contract Manager for an independent training provider, overseeing 1,000 apprentices across the UK.
Throughout her journey, Susanna witnessed huge inefficiencies at every stage of delivery, and so, together with her partner, she decided to build an edtech solution: OneFile. OneFile grew from being a back bedroom start up to the leading software for apprenticeships with over 1.2million users. Susanna recently sold OneFile but continues to be an ambassador for the vocational training sector in the UK and in the US.  
Christine McLean
Global Expert in Project Controls
Christine has held several senior roles within organisations, managing upwards of 200 individuals. Her roles have included Global Managing Director of a management consultancy company and Head of Project Controls for Jacobs. She has significant international experience, having spent parts of her career in Japan, South Africa, Paris and Dubai and worked on a number of worldwide - often multi-billion pound - projects.
Christine is an expert in cost management, change management, planning, estimating and risk and opportunity management. Alongside her 'day job' she is an Engineering and Construction Industry Training Board (ECITB) accredited trainer, an assessor for RQF qualifications (up to Level 6), and an end-point assessor for apprenticeship qualifications. She is currently President and a Director of the Association of Cost Engineers (ACostE), having previously held the Strategy Director's role and gained her Fellowship there in 2018. Christine is also a parent governor and chair of the finance committee for a special educational needs school.
Professor Philip Powell
Dean, Faculty of Business, Law and Politics, University of Hull
Philip is currently Dean of the Faculty of Business, Law and Politics at the University of Hull.  He was previously Executive Dean, Pro Vice-Master (Enterprise and Innovation) and Professor of Management at Birkbeck, University of London. His extensive research into information systems, management, operations and higher education management has led to more than 350 published outputs.
Before becoming a Dean in 2009, Philip was Deputy Dean of the School of Management at the University of Bath and previously worked at Warwick, Adelaide, Southampton and Lisboa Universities. He is a Fellow of the British Computer Society, Academy of Social Sciences, Centre for Distance Education, and the Higher Education Academy. He is also a Senior Scholar of the Association of Information Systems and a former president of the UK Academy for Information Systems. Prior to becoming an academic, Philip worked in insurance, accounting and systems analysis. His long-standing interest in skills development and opportunities for reskilling led him to his current role as a Route Panel Member.
Professor Sunitha Narendran
Executive Dean, Faculty of Business and Law and Associate Pro-Vice Chancellor (online education), Roehampton University
Sunitha is the Dean of the Faculty of Business and Law at Roehampton University, responsible for student experience, portfolio development, research, knowledge exchange and collaborative partnerships. Prior to joining Roehampton, she held academic and leadership roles at the National University of Singapore, MARA in Malaysia and the University of Bangalore in India.
Sunitha is a Fellow of the Chartered Institute of Personnel and Development (CIPD), Associate Fellow of the British Psychological Society (BPS), Fellow of the Chartered Management Institute (CMI), and a Fellow of the Royal Society of the Arts (RSA). She is committed to developing reflective practice and is a firm believer in the importance of CPD and life-long learning. As a route panel Member, Sunitha is motivated by the opportunity to work with the Institute to develop and maintain high-quality educational qualifications relevant to the needs of business and society.
John Pearcey
Operational Lead, Medical Education and Simulation Division, Royal Brompton Hospital
John is Operational Lead in the Medical Education and Simulation Division at the Royal Brompton Hospital, which is now part of Guys and St Thomas's. He is responsible for supporting and managing teams across respiratory medicine, thoracic surgery, lung cancer services and the Healthy Lung Programme. He is also currently part of the Trust's Specialist Registrar Trainee Programme, helping junior doctors to navigate the workings of the NHS.
John has worked for over 17 years in operational, contractual and project management roles within the NHS and social care. Appraising, mentoring and supporting staff personal development has been a key focus of his various roles. He studied a Healthcare Management MBA at Brunel Business School, specialising in change management, lean thinking and crisis leadership.
Paul Scholey
Head of Governance and Resourcing for the Technology function, Royal Mail
Paul is Head of Governance and Resourcing for the Technology function at Royal Mail, responsible for the resourcing of the Technology function, balancing demand and supply across a team of 500 people, as well as the continuous improvement of the project and programme delivery model.
With a background in project and programme delivery spanning more than 10 years, Paul has led project management office teams and implemented governance frameworks and project delivery methodologies in several organisations. He is a qualified MSP (Managing Successful Programmes) and P3O (Portfolio, Programme and Project Office) practitioner.
Paul has supported the development of a number of apprentices and has enjoyed seeing them flourish in their careers. He hopes to be able to help increase opportunities through his work on the route panel. 
Care services
Jane Hanrahan
Route panel chair 
Workforce Development Manager , Norfolk County Council
Jane has focussed her working life around supporting others to learn and develop their careers.   Her first role was as a secondary school maths teacher, where she became interested in what happened to students and their learning after they left the education system.  She moved to a large insurance company's training department where her team were at the forefront of e-learning development.  
Her career took her back into the public sector where she has undertaken a variety of workforce-related roles within Norfolk County Council.  As a strong advocate for workplace learning, she has embraced the opportunity of using apprenticeships to meet skills shortages. With social worker recruitment being an ongoing challenge locally, and nationally, Jane stepped in to lead the trailblazer group.  In November 2018, the group was pleased to announce the successful approval for delivery of the social worker integrated degree apprenticeship.
Lesley-Anne Alexander CBE
Route panel vice-chair
Formerly CEO, The Royal National Institute of Blind People
Lesley-Anne has had a long career in the public and voluntary sectors. She was CEO of the Royal National Institute of Blind People (RNIB) from 2004 until 2016 and, before then, Director of Operations for the Peabody Trust and Director of Housing for the London Borough of Enfield. While at RNIB, Lesley-Anne was instrumental in uniting the fragmented sight loss sector through the development of the UK Vision Strategy. She also created the RNIB Group of charities.
Lesley-Anne holds a number of non-executive positions, including Non-Executive Director of Metropolitan Thames Valley Housing Trust and Big Society Capital. She is Chair of the not-for-profit practice at Brevia Consulting and a trustee of the MicroLoan Foundation, a development charity providing advice and small business loans to women in Malawi, Zimbabwe and Zambia. Lesley-Anne is a Freeman of the Guild of Entrepreneurs and was awarded a CBE in 2012 for services to the voluntary sector.
Clair Davies MBE
Consultant
Clair has spent the last 30 years working with children who have been traumatised by abuse and neglect.  She graduated from Cambridge University in 1989.  She subsequently studied for her Masters in Special Education and spent a period researching in America before returning to England and setting up Appletree in 1995.  She developed Appletree Treatment Centre Homes and Schools, providing high-quality therapeutic care, education and therapy. 
Clair was a member of the National Institute of Clinical Excellence (NICE) Topic Expert Group which wrote the standards for the emotional health and wellbeing of looked after children in 2015.  She was also chair of the apprenticeship trailblazer group which wrote the Level 4 and 5 qualifications for those working with children, young people and families.  In June 2020, Clair was awarded an MBE for her work with apprenticeships and traumatised children.
Martin Kelly OBE
Martin Kelly OBE
Corporate Director, Children Services and Education, City of York Council
Martin's 32-year career in social work has focussed on reforming and improving practice across child welfare services. He is an experienced system leader across children services and has previously developed and led provision regarded as outstanding by Ofsted. He is also the author of the award-winning solution-focussed 'No Wrong Door'* service, a multi-agency approach to supporting young people in or on the edge of care.
 Martin is passionate about the benefits of practice-based learning and the value this brings to industry and public service. He is especially keen to see the growth of apprenticeship routes in the social services sector, seeing this as a way of improving workforce sustainability, particularly in hard-to-recruit areas.
 * Martin would love to hear from employers who can offer work experience opportunities or aspirational workplace visits to care leavers. If you can help or you would like to find out more, please contact IFA.CHAIR@education.gov.uk. Please put FAO care services panel in subject line.
Gabby Wraith
Child Protection Co-Ordinator
Gabby qualified as a social worker in 2016 with a first class BA (Hons) degree in social work. After qualifying, she worked predominantly as a social worker in child protection, before progressing to the role of advanced social work practitioner, working with children, young people and families. Gabby is a practice supervisor for social work students, developing their skills and overseeing their practice. She is also a Child Protection Co-Ordinator working within a quality assurance and involvement service, where she chairs multi-agency child protection conferences.
Gabby's inspiration for joining IfATE is ensuring that qualifications provide a high quality of workers within the social care sector, whilst also improving sustainability within the workforce
Jason Warriner
Director of Care, Quality and Governance, Cranstoun
Jason is a Registered Nurse who has held senior roles in the NHS and charity sector, covering clinical, operational and governance remits. His clinical areas of expertise include sexual health, HIV and homelessness.  He is currently Director of Care, Quality and Governance for a charity.
From 2006 to 2010, Jason was chair of the Royal College of Nursing (RCN) Congress and, from 2011 to 2019, a member of RCN's Public Health Forum Committee, serving as chair of the forum for six years. He is a Fellow of the Chartered Management Institute and was previously an appointed member of the Prime Minister's Nursing and Care Quality Forum.
Jason has been a trustee for Crisis and volunteers as the healthcare manager for the charity at Christmas.  He also currently volunteers as the Health and Social Care Training Manager for WorldSkills UK.
Chantelle Byng
Programme Manager for Care, Professional Training Solutions
Chantelle began working in the care industry at the age of 18. Over the past 26 years, her career has covered all aspects of the sector. Ten years ago, she made the move into workplace learning, eventually becoming a qualified assessor. She spent two years with Fareport Training, before taking a position with Eastleigh College, where she completed her IQA Award and level 5 in health and social care and became a quality coach responsible for overseeing the care and childcare team.
Chantelle's long career in the care industry has given her a passion for ensuring everyone has the same chances and opportunities to show how well they can do. This passion has been strengthened by her work with apprenticeships. Chantelle's desire to make apprenticeships in care the best they can be – both for the people working in care and for the individuals they look after – was what motivated her to join the route panel.
Catering and hospitality
Alison Gilbert
Route panel chair
Human Resources Director, The Lakes Distillery

Alison is passionate about improving education standards in the hospitality sector and encouraging people, be they young, disadvantaged or just those that 'don't know', to consider the many and wonderful career opportunities the sector offers.
Alison is a former non-executive director for Springboard, a charity focused on helping people of all ages and backgrounds improve their career prospects in the hospitality, leisure and tourism industry. She has also been an informal advisor to People 1st on the development of new apprenticeship standards and, in a past role,  worked with local government in adult education. She has strong links with industry and has chaired a number of multi-employer and stakeholder committees.
John Williams MBE
Route panel vice-chair
Executive Chef, The Ritz London
John became Executive Chef at The Ritz London in 2004, where he oversees some 60 chefs and is responsible for the hotel's restaurants, room service and banqueting and private dining rooms. He came to The Ritz with three decades of hospitality experience – from his first position as Commis Chef at a hotel in Northumberland to his 18-year tenure with the distinguished Savoy Group of Hotels and Restaurants, where he served as Premier Sous Chef at Claridge's and Maître Chef des Cuisines at The Berkeley, before moving to head up Claridge's kitchens as Maître Chefs des Cuisines in 1995.
John was appointed Executive Chairman of The Royal Academy of Culinary Arts in 2004 and is the Committee Chairman for the Academy's Annual Awards of Excellence. He has received numerous industry awards and represented Great Britain in the prestigious Bocuse D'Or culinary competition; he continues to mentor the English team. In 2005, he became the first British chef to be conferred with a CMA (the equivalent of an MBE) by the French Government and, in 2008, was awarded an MBE for services to hospitality.
Neil Rippington
Instructor in Culinary Psychology, Harvard University and Director of Education for The Chefs' Forum, UK
 Having built a successful career as a chef in Michelin-starred restaurants in France and London, Neil returned to education as a chef lecturer at South East Essex College. He later moved to Redbridge College, first as Programme Manager for Hospitality and Catering and then Quality Manager. In 2003, he joined Colchester Institute as Head of Centre for Hospitality and Food Studies; in 2007, the Centre was awarded Grade 1 for outstanding provision – the first and only outstanding grade in the history of the organisation.
 From 2010 to 2020, Neil was Dean of the College of Food and Hospitality Management at University College Birmingham. In 2006, he was invited to join the team working on the creation of the Diplomas in Professional Cookery. His contribution was recognised with special awards from the British Hospitality Association and National Skills Academy for Hospitality.
 Neil is now a celebrated author and contributor to a wide range of books and resources on educational development in the hospitality and catering sector. He is currently working as Instructor in Culinary Psychology at Harvard University and also as Director of Education for The Chefs' Forum, UK.
Robert Marshall-Slater
Director of Employer partnerships and adult skills, Hopwood Hall College
Robert started his career in Switzerland at the iconic hotel Baur au Lac, before moving to the Intercontinental, Hyde Park Corner then on to posts in Bermuda and Hong Kong. Latterly, he worked at the Michelin-starred Le Champignon Sauvage in Cheltenham, where he was a finalist in Young Chef of the Year and holder of an Acorn Award, a scheme that recognises the brightest prospects in the hospitality industry. 
From 2005 to 2007, Robert was a member of the Academy of Culinary Arts and achieved 3 AA rosettes in his first head chef position. He then moved into education, teaching culinary arts and hospitality management for 11 years at Lancaster College before becoming Head of the Lakes Hotel School of Hospitality and Management at Kendal College. While at Kendal, he opened the Castle Dairy Restaurant, taking it to 2 AA Rosette status and employing apprentices as part of the College's apprenticeship finishing school. Robert was recently a member of the hospitality T-Level panel, is currently on the board of PACE, the Professional Association of Catering Education, and is an external expert for hospitality and catering for Ofqual.
James Godwin 
People & Business Administration Director, Harbour Hotels Group
James has spent his entire career in hospitality and catering being an advocate for training and development of those around him. Working within high street restaurant groups, contract caterers and most recently hotels, in both operational and strategic roles, he understands the importance of, and is a passionate advocate of, apprenticeships within the catering and hospitality sector.
James has set up and managed apprenticeship academies in his current and previous role, covering the breadth of available apprenticeships within catering and hospitality. He is specifically keen to encourage young people and those at a disadvantage to get involved within the dynamic world of hospitality. James is also an active Fellow of the Institute of Hospitality and secretary of the southern branch.
Lee Woolley
Director of Learning & Organisation Development, Stonegate Group
Lee is a self-confessed catering and hospitality geek, having trained as a chef at college and worked in the industry since he was 18. The mainstay of career has been HR, with a particular focus on learning and organisation development. Having held previous roles in large PLCs, Lee has been with the Stonegate Group for the last eleven years. During that time, the company has grown to be the largest pub company in UK.
Lee's particular passion is leadership development, coaching and mentoring. He has been involved in vocational training for his entire career and joined the panel with the aim of 'giving back, getting involved and seeing where I can help'.
Kay Harriman
Senior HR Director UK&I, Hilton
Kay is an accomplished senior executive who has worked at Hilton for more than 30 years. She is a pension trustee and trustee of Springboard Charity, which helps disadvantaged people of all ages, backgrounds and walks of life to find a fulfilling career in hospitality, and has held a non-executive role in the public sector.
Kay has extensive experience working at board level in complex and fast-moving international consumer-focused organisations. A skilled people manager, she has a proven track-record of managing transformational and organisational change projects that deliver tangible business results. She is an enthusiastic ambassador for the industry and loves nothing more than demonstrating what makes hospitality a great place to work, showcasing the range of opportunities available and helping individuals to achieve their career ambitions.
Construction and the built environment
Tanja Smith OBE
Route panel chair
Technical Director / Director of Technology, Gradon Architecture
Tanja operates across many sectors on projects spanning international borders, from Mongolia to the UK. Over the years, she has worked in diverse practices on significant urban regeneration and master planning projects, as well as many buildings from multiple sector types. She played an advisory role in Mongolia's national 'Green City' initiative and BIM Mongolia, was formerly vice chair of the National Association for Women in Construction (NAWIC) Northeast and sat on their national board representing women in the industry, a passion she continues today within her own organisation.
Tanja is an assessor for her professional body, CIAT, where she recommends architectural technologist candidates for full Chartership. She was awarded 'Outstanding Woman in Construction' in 2017, received an OBE in the Queen's Birthday Honours in 2020, and was shortlisted for the 'Inspiring Female (Global)' award by the Northeast England Chamber Business Awards in 2022.
Tanja's technical background gives her a firm understanding of how buildings work and first-hand experience of issues that can arise on site. This drives her passion for closing the skills gap and ensuring robust apprenticeships and technical education products are fit-for-purpose for the industry.
Martin Dix
Route panel vice-chair
Director, Buildings, Peter Brett Associates now part of Stantec
Martin, a former Partner of Peter Brett Associates LLP now part of Stantec, is a Chartered Structural Engineer responsible for the company's UK Buildings Group.
Since 2012, Martin has led the company's role as industry Partner to UTC Reading, enabling students to access industrial experience as part of their education. He also sits on the School's Board of Governors. His work with the school and the company's broader corporate social responsibility programme led to the formation of the Peter Brett Foundation CIC in 2019, created to address the national skills shortage in the development and infrastructure industry. Martin is a founding board member. He is also a member of the Institution of Structural Engineers Education Committee and a former Chairman of the IStructE Thames Region Committee.
Having left school at 16, Martin gained his own academic qualifications on a part-time basis, supported by his employers. That has given him a lifelong and genuine passion for promoting the link between industry, schools and apprenticeships.
Ruth Devine
Managing Director, SJD Associates Ltd
Ruth is Managing Director of SJD Associates, a high-growth SME building services engineering contractor in Milton Keynes and winner of the MK Apprenticeship Awards SME Employer of the Year in 2022.
Ruth is passionate about improving industry skills and promoting apprenticeships and was part of the trailblazer group that developed the electrician apprenticeship standard. She is currently Chair of the Electrotechnical Skills Partnership and Electrical Contractors' Association Skills Committee, supporting campaigns to encourage diversity and improve industry training standards. Ruth also participates in the Construction Leadership Council's People & Skills Network and is a volunteer Enterprise Adviser for the Careers and Enterprise Company, working to promote local employer engagement with education and strategic support to help local schools and colleges achieve the Gatsby Benchmarks for career guidance. 
Ruth is an alumna of the Goldman Sach's 10,000 small business growth programme and achieved an MBA. 
Professor Mukesh Limbachiya
Professor of Civil Engineering, Kingston University London
Mukesh is a Chartered Engineer with a wide-ranging career in the higher education sector. He is currently Head of Apprenticeships at Kingston University, where he has been instrumental in developing the civil engineer degree apprenticeship and is now leading a team responsible for the governance, quality and business of apprenticeships across the University. 
As a civil/structural engineer, Mukesh has a particular interest in novel construction materials, concrete technology and construction, as well as design processes for the modern, sustainable built environment. He has worked closely with different sectors of the construction industry and has a track record of providing expert strategic support on a range of projects and initiatives.
Mukesh has a passion for developing and promoting partnerships that offer creative solutions for addressing knowledge and skills gaps. He brings the same passion to his work as a Route Panel Member. 
Lucy Wiltshire BSc FRICS MCIOB
Senior Bid Manager, Willmott Dixon Construction
Lucy's experience of studying a part-time quantity surveying degree at UWE, Bristol whilst working with a main contractor over 25 years ago fuelled her passion for championing vocational routes into careers in the construction industry.
 2017, wanting to give back to the industry, Lucy joined the Department for Education Panel leading the creation of content for the T Level qualification in Construction: Design, Surveying and Planning. This started being delivered in UK colleges from September 2020 and is a landmark in the transformation of post-16 qualifications. 
Lucy is currently Chair of Constructing Excellence Berkshire, and a committee member of the Reading Hub of CIOB and Constructing Excellence Oxford Club.
Richard Hayes
Professional Consultant to the Institute of Highway Engineers (IHE)
Richard was formerly Chief Executive of the Institute of Highway Engineers (IHE), from 2016 to 2020, having previously served as President. He is now lead trainer and assessor for its National Highway Engineering Academy.​
Richard is a chartered engineer and Fellow of the Institute of Highway Engineers. Prior to taking up his current role, he worked as a freelance engineering and training consultant and was the Western Area Manager for Northumberland County Council's Local Service Department and Construction Division, leading on delivery of capital works on highways structure and street lighting. Richard's move to Northumberland followed 25 years working in highways maintenance for Stockton on Tees Borough Council, where he progressed through various roles from Senior Technician to Highway Services Manager.
 Denis Richard
Head of Project Management, Energy Systems Catapult
Denis is Head of Project Management at Energy Systems Catapult – an independent, not-for-profit centre of excellence set up to accelerate the transformation of the UK's energy system. He is passionate about decarbonisation and developing solutions to overcome barriers to innovation and is currently leading the Catapult study on Skills for Net-zero. He also heads up the centre's role in managing the Electrification of Heat programme for the Department of Business, Energy and Industrial Strategy, aimed at better understanding and overcoming barriers to the large-scale roll-out of heat pumps. 
Prior to this, Denis led the Smart Systems and Heat programme, working with hundreds of households and a number of businesses and local authorities to develop real-world evidence on the key challenges facing consumers in the transition to low carbon heating and the potential of existing digital energy services. Before joining the Catapult, Denis spent four years at Intelligent Energy on fuel cells development and over 20 years in the automotive industry.
Patrick Clyne
Technical Director for Estimating, Cost Intelligence, and Assurance, Mott MacDonald
Patrick is Technical Director for Estimating, Cost Intelligence, and Assurance at Mott MacDonald, with over 15 years' experience within the UK infrastructure and utilities sector. He started his career as a quantity surveyor, balancing work in the water and environment sectors with part-time study before joining Mott MacDonald's Estimating, Cost Intelligence, and Assurance Practice.
Patrick has been a contributing author to industry best-practice guidance on cost estimating and benchmarking and won the Global Award for Innovation at the 2019 Project Controls Expo for his work on quantifying and refining estimating uncertainty in early-stage solution development. He is passionate about embedding standards and improving skills and capabilities. Patrick was diagnosed with dyslexia early in his career and is an advocate for inclusivity and highlighting the strengths those identifying as neurodiverse bring to the sector.
Paul Skerry CEng FICE FCInstCES FIMMM
Technical Leader (People) - Civils and Geotech at Laing O'Rourke 
Paul is a Chartered Civil Engineer with 30 years construction industry experience. This includes civil engineering and building works for both public and private sector clients. He held a variety of operational roles before moving to specialise in training and development over ten years ago.
As a Technical Leader, Paul focuses on recruitment and resourcing, training and development and future skills in Laing O'Rourke's European civil engineering and geotechnical business which comprises over 500 technical staff.
Outside the company, Paul is a member of numerous industry panels. He is currently Co-Chair of the Employers Group at the Institution of Civil Engineers and Chief Examiner for the Chartered Institution of Civil Engineering Surveyors. He sees digital transformation of construction as being at the heart of economic recovery in the UK post-pandemic, with young people playing a key role in this and supports the implementation of modern methods of construction to drive productivity and carbon reduction.
Milton Walcott
HSEQ Manager, Complete Fixing Solutions Ltd
Following a successful 10-year career as a carpenter, in 2010, Milton re-trained and started a new career as a health and safety practitioner. He is currently employed as a chartered health and safety manager working in the construction industry on high-end commercial projects across Central and West London.
In 2020, Milton was presented with an opportunity to help futureproof the organisation. Having initially started his career as an apprentice, he had good knowledge of how apprenticeships could be used to help strengthen the company's existing workforce. Fast forward two years, Milton has grown the apprentice team to 15 members, three of whom have completed their apprenticeships and taken on full-time roles within the organisation. The company's commitment to building and maintaining a diverse and inclusive workforce has not gone unnoticed – in 2022 it won the Multicultural Apprenticeship (small/medium) Employer of the Year Award.
Michael Jemmott
Head of Technical Services, NHS
Awaiting biog and photo
Andy Adams
Managing Director T3 Industry Solutions and T3 Training and Development Ltd
Andy started his career as a trainee civil structural design technician, gaining academic qualifications whilst working. This fostered his belief in and passion for apprenticeships. He is a big advocate of supporting individuals into his sector through specialist industry-focused training programmes.
With a background in civil/structural engineering and extensive experience in the construction industry, Andy brings a wealth of expertise to his role as managing director of a reinforced concrete design and detailing practice. He also owns a private training business specialising in the construction, engineering and architecture sectors.
Andy has worked on and managed numerous projects, ranging from the reinforcement detailing of power stations, underground tube stations, numerous multi-storey reinforced concrete structures, large steel frame structures, and rail projects through to the design and build of domestic extensions.
Creative and design
Kath Geraghty
Route panel chair
Head of Workforce Development, National Theatre
Kath works for the National Theatre on projects designed to improve workforce diversity. Previously, she was a theatre lighting designer and technician, lighting world premieres for Alan Ayckbourn, John Godber, Tim Firth and Enda Walsh, in venues across the UK and Ireland.  
Kath is Co-Chair of the technical training forum Skillscene, and sits on the training committee of the Association of British Theatre Technicians. She is passionate about encouraging young people to learn about technical/backstage theatre and, in particular, supporting young women into technical careers. Many of those she has mentored or trained now work professionally in the creative sector. Kath sees her role on the route panel as building on and continuing this work. 
Vic Wade
Route panel vice-chair
Global Head of Training, DNEG
Vic Wade is Global Head of Training at DNEG, one of the world's largest providers of animation and visual effects (VFX) for film and television, including Oscar-winning work on films such as Blade Runner, Ex-Machina, Inception and Interstellar.
Vic joined DNEG in 2004 as a senior artist, progressing to supervision roles on films including Quantum of Solace, Iron Man 2, Angels and Demons and Total Recall. In 2010, he became Head of 2D, supporting an extended period of growth in the business and helping to set up and establish a new studio in Vancouver in 2015.
In 2016, Vic took up his current role as Global Head of Training, overseeing training across all of DNEG's growing network of studios in the US, Canada, India and London. His role includes working with the NextGen Skills Academy, an industry-led education initiative focused on developing the next generation of talent for the games, animation and VFX industries.
Robert Greer
Director, PAYE
Awaiting biography
Phil Warnock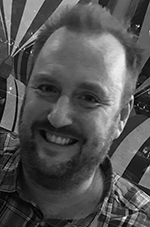 Director/Founder, Ginger Nut Media Ltd
Phil is Director and Founder of Ginger Nut Media Ltd, which he launched in 2011. He left school at 16 with no education beyond Level 2 and went straight into the world of work. Ginger Nut Media is a big supporter of apprenticeships, with apprentices making up 51% of all hires. In 2014, the company added a provider arm, which now trains almost 200 apprentices at some of the largest businesses in the country.
In recognition of his commitment, Phil was asked to become an ambassador for the national apprenticeship scheme and chaired the South East Local Ambassador Network when the apprenticeship levy was being implemented. During this period, he fed into the launch of the Institute for Apprenticeships, regularly spoke at conferences and events sharing best practice and was named a top 100 apprentice employer three times. Phil continues to work with young people in other roles as a STEM ambassador and commercial and personal mentor for the Prince's Trust.
Emma Heslewood
Senior Museum Manager, Lancashire County Council
Emma is based in Preston and oversees the operations of six museums and heritage attractions in Lancashire. They are all part of Lancashire's vibrant cultural services, which include heritage and outdoor learning, libraries, archives and the music service. 
Emma has over 20 years' experience in museums and cultural heritage working with collections, exhibitions and major projects. She was previously Project Curator at Blackpool Council and played a key part in realising their ambition to create Blackpool's first museum, Showtown, the museum of fun and entertainment. She was also History Curator at the Grade I listed Harris Library, Museum and Art Gallery in Preston from 2000 until 2014. 
Emma is an active member of the Museums Association, the body that represents people working in museums. She was privileged to support four Museums Association positive-action trainees, two now work as museum curators. Emma joined the Institute to support its aims to create high-quality apprenticeships and T Levels and build an integrated skills system. She believes they offer a real opportunity to attract the young people we need to shape a vibrant future for the cultural sector. 
Dominique Unsworth MBE
CEO, producer and trainer, Resource Production CIC
As a founder and CEO of Resource Productions, an arts-based social enterprise, Dom has spent more than 20 years producing creative content for broadcasters and commercial clients. She is passionate about inclusion and access in the creative industries and, to that end, provides training and development opportunities that support diverse talent, crew and artists across her region. She has also made recruiting and training apprenticeships a key part of growing her own business.
In 2019, Dom was awarded an MBE for her services to apprenticeships. She also received the Award for Apprenticeship Champion of the Year, having helped develop a number of trailblazer groups and represented small and medium-sized enterprises as both a national apprenticeship ambassador and diversity champion.
Jon Winn
Technical Trainer, TAIT & Kinesys
Jon's career started at his local theatre, learning on the job as part of the technical crew before taking on roles at the National Theatre, Royal Opera House, White Light, ATG and freelancing. Having managed apprentices, he moved into training, gaining experience in work-based learning, further education, higher education, learning and development, qualification development and policy engagement.
Jon is currently Technical Trainer at TAIT & Kinesys, delivering training globally and enabling technicians to support many of the biggest artists and venues across theatre, live events, film and TV. He considers himself to be a continual 'technical learner' (an important part of being a trainer). Jon believes passionately in the importance of creative subjects throughout education, the value of creative careers and the imperative of ensuring fair access for all.
Michelle Mackay
Education Director, Bauer Academy
Michelle is the Education Director of the Bauer Academy (part of Bauer Media) responsible for the quality and innovation of training and ensuring all programmes, including apprenticeships, are aligned to changing industry needs.  She teaches innovation strategy, creativity, developing creative cultures and education and training and is passionate about contributing to the evolution of work-based learning.  In her role, she works with a diverse range of employers to co-create apprenticeship programmes.
Prior to joining the Academy, Michelle was a radio producer and worked on some of the UK's biggest commercial radio networked shows. She also worked in the independent production sector on chart-topping podcasts for The Guardian and Amnesty International. Michelle is a Level 7 qualified coach and has previous teaching experience at colleges and universities in Scotland.  
Digital
Mark McClennon MBE
Route panel chair
Chief Information Officer (CIO), Burberry
Mark is a firm believer in the power of digital technology to inspire and connect people. As Chief Information Officer (CIO) at Burberry, he has driven a broad global agenda across both digital and more traditional technologies to do just that.
Prior to joining the iconic fashion brand, Mark worked at consumer goods giant Unilever for 29 years. In January 2007, he became CIO of Unilever's North America division and, from January 2011, led the global digital transformation of all of Unilever's consumer-facing technology. Mark is currently on the advisory board of the First Love Foundation (a charity that provides food, support and advice to people facing crisis in their lives).
Mark took up his role as Chair of the Digital Route Panel in January 2019, seeing it as an opportunity to work with colleagues across the landscape to help define the skills, knowledge and behaviours needed by the next generation of digital apprentices and learners.
In June 2023 Mark was awarded an MBE in the King's first official birthday honours for services to further education and apprenticeships.
Tom Morgan
Route panel vice-chair
Digital Transformation Leader, Accenture Song
Tom is a leader in digital transformation at Accenture Song. He is the Product and Experience Creation Lead for Accenture UKI, working across Song, Technology, Industry X and beyond to help leaders design, deliver and launch great products, and fundamentally change and reinvent themselves along the way.
Before joining Accenture Song, Tom worked as a Chief Technology Officer, Head of Product Design and Consultant for ten top FTSE50 firms. He is an expert in digital product design and development, technology leadership, MACH, transformation and culture change.
Tom started his career at the Apple Store Genius Bar when he was 18 – pre-apprenticeship days. He still credits 90% of what he knows today to those crucial formative years. That's why he cares so deeply about getting young people into the workplace and learning digital skills as soon as they can.
Dominic Gill
Director, PPG Consulting Ltd
Dominic is a Director of PPG Consulting Ltd and acts as Skills Policy Consultant to Microsoft UK. He has worked with Microsoft since 2006 and founded Microsoft's award-winning Apprenticeship Program. 
Dominic is also Managing Director of Intequal, a Microsoft Learning Partner delivering digital apprenticeships and commercial IT training, and co-founder of Franklin Apprenticeships, a US-based apprenticeship consultancy and capacity building organisation. Intequal was initially set up to provide an 'employer engagement' function for the Microsoft Program but now offers a remotely delivered, instructor-led apprenticeship. Franklin Apprenticeships is acting as a catalyst to drive quality and scale in US competency-based apprenticeships, using methods and best practice originated in the UK.
Rob Mettler
Partner - public sector digital, PA Consulting
Rob has over 28 years' experience of digital transformation. He currently focuses on re-imagining public and educational services for the digital age with the aim of increasing access and improving user experiences. He has helped launch and run NHS Choices, worked on the delivery of online services like Probate for HMCTS, and is currently re-imagining student and staff experiences and services in higher education. In 1998, Rob was part of the double BAFTA winning Real World digital team at the inaugural British Academy of Film and Television Arts Interactive Entertainment awards.
As an international speaker on digital, Rob explores the value of digital for organisations and the need to transform both inside and outside – meaning changes in governance, technology and organisational structures, as well as the underlying skills of organisations. He is passionate about the need for digital skills and capability development and currently leads early careers digital apprenticeships at PA.
Pashminder Jugpal
Head of IT, The Myton Hospices
Pash is Head of IT at The Myton Hospices based in Warwickshire and Coventry. He has been in post for 12 years, but has been working in the IT industry since the late 1990s. Pash has a wide range of experience in different parts of the industry, including robotics programming in the manufacturing sector and server support in the digital sector. He has also owned his own IT support company.
During his time at The Myton Hospices, Pash has developed and implemented a digital strategy that has transformed Myton from a predominately paper-based organisation to a more corporate style, digital organisation that runs the hospice more efficiently, providing better value for money for financial donors. He has also developed a team to support and maintain those systems. Pash shares the best practices developed at Myton Hospice with other local and national charities.
Pash is passionate about bringing people from all backgrounds in to IT and excited by the opportunity to bring that same passion to the work of the route panel.
Sarah Hague
Chief Operating Officer, BlackDice Cyber 
Sarah is Chief Operating Officer at BlackDice Cyber, a start-up in its third year specialising in enterprise grade cyber defence solutions to telecoms operator subscribers.  Previously, she was Senior Transformation Leader at PwC, responsible for setting the strategic direction of UK and global technology investments to transform internal business capabilities.  At PwC, Sarah co-designed a new IT operating model which embedded Agile ways of working and product management capabilities.  She has led teams of process, data, tech and UX specialists to deliver a £20 million roadmap of Cloud transformation.   
Sarah's passion for education and supporting social mobility stems from over ten years working on national 14-19 qualifications reform and strategy development within higher education. She previously managed the 14-19 Diploma Programme at the UK Commission for Employment and Skills, and developed learning and teaching strategy, policies, and quality assurance frameworks at the University of Sheffield, where she was also Business Visionary for a new personal and academic tutoring system.  Sarah completed her Postgraduate Certificate in Learning and Teaching in Higher Education at the University of Sheffield and became a Fellow of the Higher Education Academy.  
Empowering people though education has been a central theme throughout Sarah's 20-year career history, and she feels privileged to be able to combine her digital and educational experience as a member of the digital route panel.  
Matthew Forshaw
National Skills Lead, The Alan Turing Institute, and a Senior Lecturer, Newcastle University
Matt is National Skills Lead to The Alan Turing Institute and a Senior Lecturer in Data Science at Newcastle University. His work in AI skills includes collaborating with the government on the skills pillar of the National Data Strategy, leadership of skills policy initiatives through the Data Skills Taskforce, and developing national curriculum standards with the Alliance of Data Science Professionals.
He is passionate about democratising access to, and widening participation in, education which meets current and future workforce needs.
Joann Mccann
Director of Technology for Europe, Unilever
With over 20 years' experience in the consumer goods industry, Jo is a resourceful and creative leader in information technology, delivering complex change and transformation programmes. She has held a variety of roles at Unilever and is currently Technology Director for Europe, responsible for the European IT strategy and operational running of technology to support all business functions. Jo has led several global digital implementations for Unilever working with technology partners including SAP, Salesforce and Microsoft. She is passionate about the importance of building digital skills and providing career opportunities for the next generation.
Jo has championed many initiatives to improve diversity and inclusion in the tech industry and is proud to have been involved in shifting the gender balance at Unilever. She was Chair of the Technology Management Graduate programme for Unilever UK from 2012 to 2017 and has been actively involved in recruiting and mentoring apprentices in digital roles. She is excited to have the opportunity to bring her skills and expertise to the route panel.
Richard Beck
Director of Cyber, QA Ltd 
Richard is an experienced security professional, turned educator, with over 15 years in operational security roles. He is driven by a commitment to helping the UK to address immediate and longer-term cyber skills shortages and bring a more diverse range of individuals and experiences into cyber through eco-system collaboration.
Richard pioneered the original cyber apprentice 'fast track' programme with HMG to establish successful L4 cyber apprentice opportunities. He is passionate about making a difference through technical education that equips individuals from all backgrounds with tomorrow's digital skills to maximise their potential and succeed in the workplace.
Hollie Whittles
Information Security & HR Director, Purple Frog Systems
Hollie is a passionate advocate for digital skills and apprenticeships. She is an award-winning TEDx speaker, author and director of two digital companies - Purple Frog Systems and FraggleWorks. She is also the National Policy Skills Champion for the Federation of Businesses (FSB).
 Having originally read business studies at university, Hollie completed a Level 5 apprenticeship some 25 years later in her own organisation, using it as an opportunity to upskill her existing knowledge. As well as employing apprentices,  she now has first-hand experience!
Hollie joined the digital route panel in 2023, seeing it as an opportunity to bring the small business voice to the table. She is keen to help break down barriers and ensure that the digital skills needed by all sizes of business are accessible to bridge the skills gap and digital divide.
Rebecca King (Plant)
UK Apprentice Lead, Microsoft
Becky is the UK Apprentice Lead at Microsoft, a role she has held since July 2018. She is responsible for developing and delivering Microsoft's apprenticeship strategy and programmes, which aim to bridge the digital skills gap and create opportunities for young people across the country, as well as supporting customers and partners with the external Microsoft Apprenticeship Network.
Becky has over 10 years of experience in the apprenticeship sector and is passionate about unlocking potential and empowering talent through apprenticeships. She believes that collaboration is key to addressing the need for digital skills in the workforce and connecting individuals to opportunities. She is also an advocate for diversity and inclusion in the technology sector, and strives to make Microsoft a place where everyone can thrive.
Education and early years
Professor Jean-Noel Ezingeard
Route panel chair
Vice-Chancellor, University of Roehampton
Jean-Noël has held board and advisory positions with Warrington and Halton NHS Trust, Henley Management College, Richmond upon Thames College and the Association of Business Schools. He has also worked on a number of business-academia steering groups with the Greater Manchester Combined Authority, the Greater Manchester Local Enterprise Partnership, the Higher Education Funding Council for England, and the Office for Students. He is a board member for the National Centre for Universities and Business (NCUB) and University Vocational Awards Council (UVAC). 
 Jean-Noël is a graduate of École Centrale de Lille, where he studied Engineering Systems, followed by postgraduate study at Brunel University London, where he also studied for his PhD in Information Systems. His research expertise is in systems and processes management with a focus on the social aspect of information systems management (including information security). 
Mary Murphy
Route panel vice-chair
Principal/CEO, Riverside College, Widnes and Runcorn (Halton)
After a successful career as a general manager in the travel and tourism industry, Mary changed paths and became a teacher in post-16 education. Twenty two years later, she is Principal of Riverside College, Widnes and Runcorn (Halton).
Mary is passionate about vocational education and her own career path is testament to this; she left school at 16 to study Hospitality and Catering Institutional Management at Nelson and Colne College and then Huddersfield Polytechnic.
Mary has a wealth of industrial and educational experience. Every day, alongside her team of teaching, support and training staff, she invests that experience in young people and adults to ensure they have the best opportunities to fulfil their potential.
Professor Eunice Lumsden
Head of Childhood, Youth and Families, University of Northampton
Alongside her role as Head of Childhood, Youth and Families at the University of Northampton, Eunice is also a Senior Fellow of the Higher Education Academy, a Fellow of the Royal Society of Arts and a registered social worker. 
Eunice spent over 20 years specialising in safeguarding and adoption before entering higher education with a personal mission to raise the profile of early childhood. She has extensive experience in advising on workforce development and qualifications nationally and internationally.  She contributed to the external reference groups for Early Years Professional Status and Early Years Teacher Status standards and was on the expert group for the Early Years Level 2 qualification. Her research interests include the professionalisation of the early childhood workforce, child maltreatment, poverty and adoption. 
Dr Paul Elmer
Associate Head of College, University of Westminster
Paul is Associate Head of College at the University of Westminster, where he is responsible for improving teaching in a business school that has the most diverse student body in the UK.
Paul's university leadership spans communications and business faculties and his commitment to students and to teaching is evidenced by a strong focus on staff development as a route to better curriculum design, better teaching and social relevance. In 2005, in recognition of his innovation in vocational education, he became a National Teaching Fellow.
Paul advises on academic development internationally, particularly in relation to education that delivers social mobility and specialises in the future of work in his own research. He brings to the panel a clear focus on emerging markets for knowledge, skills and people, and the tools needed to meet those challenges.
Gareth Alcott
Teacher, Step Teachers in partnership with Class Act Teaching Services
Following a number of years as a Design Engineer for Rolls Royce, Gareth has worked in the education sector for over 20 years as a teaching assistant, teacher, headteacher and system leader. He also spent three years as a Programme Director for the National College of Education, an apprenticeship provider, supporting schools and system leaders. 
As a teaching school director, Gareth led the professional development portfolio for over 300 schools across Oxfordshire. He was also the Oxfordshire teacher recruitment lead, engaging senior leaders, headteachers and CEOs at a local and national level. Gareth has worked in a variety of settings, including primary, middle and secondary, as well as in an international school. He is a Fellow of the Chartered College of Teaching (FCCT) and a member of the Federation for Education Development (FED) Leadership Council.
Dr Fern-Chantele Carter
Head of Policy and Compliance, Responsible and Accountable Officer, RSL Awards
Fern is a commercially astute strategic leader, with over 25 years' experience in education, covering all levels and a wide range of sectors areas. Since completing her doctorate in neuropsychopedagogy at Brunel University, she has worked at a large Greater London FE college, at UCL on the sounds of intent project, at Gloucestershire University, where she wrote an MA in inclusive education and was a senior lecturer on PGCE courses, and as a mentor for doctoral students at The Open University and Brunel University.
Within the awarding sector, Fern has been involved in the development of qualifications and assessments across a variety of sector and subject areas and worked in quality assurance and compliance with a number of awarding bodies, including Ofqual, ABE, and REC and RSL Awards. She is also active in providing input into policy directions in the four devolved nations. Fern is currently at the internationally renowned Creative and Performing Arts Awarding Body RSL Awards. She is a Chartered Manager and Fellow of the Chartered Institute of Managers and is the Deputy Chair of their Regulatory and Compliance Board.
Fern is a non-executive director for Ignite Quals, a trustee for SEND unlocked, and the Strategic Adviser on Policy and Compliance for EduEco+. She is passionate about the provision of excellence in academic, technical and vocational, and skills education that excites and prepares all learners for their futures.
Lynsey Meakin
Lecturer in Education, University of Derby
 After qualifying as a teacher, Lynsey spent nearly 15 years in further education colleges planning, delivering and assessing a variety of subjects and qualifications. This included technical and vocational qualifications such as CACHE childcare qualifications, BTEC health and social care qualifications, City and Guilds education and training qualifications, and the new T Level technical qualifications. She is currently a Lecturer in Education in the Institute of Education at the University of Derby, delivering initial teacher training and initial teacher education to trainee teachers, both undergraduate and postgraduate. Lynsey also supervises Master of Education students in their independent studies module.
Lynsey is passionate about education, teaching and learning and is a lifelong learner – her ethos is 'I will run out of life before I run out of learning'. Her keen interest in all aspects of education is especially focused on innovative and creative learning, teaching and assessment. It is Lynsey's goal to assist in ensuring that outstanding teaching, learning and assessment experiences are available and accessible to all.
Jennifer Walker
Head of Apprenticeships and Employer Engagement, Bolton College
Following a number of years working as an early years practitioner and teacher in the education and childcare sector, Jennifer moved into further education with a view to supporting the future early years workforce, teaching early years qualifications and leading the Early Years, Education and Social Sciences department ay Bolton College. During this time, Jennifer achieved a Masters degree in Childhood Studies. She is currently completing an Education Doctorate in Education, Leadership and Management at the University of Bolton.
Reflecting her passion for early years, its workforce and the qualifications available for people to study and achieve, Jennifer has recently been appointed as Head of Apprenticeships and Employer Engagement. She has a big interest in apprenticeships and technical education after leading the delivery of the standards and T Level for education and childcare. Her key focus is on the importance of ensuring students and apprentices complete their courses with the knowledge, skills and behaviours they need to be work-ready to enter the industry and become outstanding practitioners.
Jo Morgan
Chief Executive, Shaw Education Trust
Jo is Chief Executive of the Shaw Education Trust, which comprises primary, secondary and specialist academies across the Midlands and the North West.
She joined the Trust from Ofsted, where she worked as Regional Director in the North West and National Director for Initial Teacher Education, holding the status of Her Majesty's Inspector. Prior to that, she undertook three secondary headships and worked extensively in a strategic role in the Greater Manchester Challenge.
Jo has delivered programmes for the National College for School Leadership, worked with many local authorities, and provided advice to the Department for Education. She was a National Leader of Education and is a Fellow of the Chartered College of Teaching, working to generate capacity and talent within the profession. Jo regularly contributes to conferences, training programmes and networks to support leadership development. She is also a Trustee of Ambition Institute.
Engineering and manufacturing
Graham Honeyman
Route panel chair
Managing Director, Sarach Steel Technologies Ltd 

After gaining BSc (Hons) and MSc degrees in Engineering Materials Technology at the University of Aston, Graham was awarded a PhD from Teesside University. He went on to build a distinguished career, including a significant period at Sheffield Forgemasters, which he joined as Technical Director in 1988.  He later led a management buyout of the company and was appointed Chief Executive in 2005. Graham left Sheffield Forgemasters in 2021 having set up his own consultancy, Sarach Steel Technologies Ltd, which he now runs as Managing Director
 Graham has won multiple awards, notably a Winston Churchill Medal for his study of supercritical steam turbine technology, a silver medal from the Royal Academy of Engineering for outstanding contribution to British engineering, the Bessemer Gold Medal and, in 2008, a CBE for his work in preserving and developing heavy steelmaking and engineering industry in Sheffield. In 2010, he was named Global Director of the Year in the Institute of Directors' Director of the Year Awards and, in 2013, voted the International Person of the Year at the Youth Business International International Business Awards and named CEO Of the Year at the national Private Business Awards. In that same year, Graham was made an Honorary Professor of Strategic Management at Sheffield University Management School and awarded an Honorary Doctorate of Business Administration at Teesside University.
Nicola Johnson FIMechE
Route panel vice-chair
Founder and Director, NMJ Risk Consulting 
Nicola is a chief engineer and recognised leader in the European energy industry. She has an outstanding track record in project management for more than £100m of national infrastructure investment in the UK. Most recently, she was Chief Engineer and Director of Health, Safety, Security and Environment (HSSE) at energy supplier E.ON UK, managing lighting and heating for millions of customers. 
Nicola is dedicated to supporting the development of future leaders and is actively involved in fostering junior engineers in establishing their careers and supporting STEM (Science, Technology, Engineering and Maths) activities in the wider community. She is a keen promoter of organisational wellbeing, with a strong focus on improving outcomes for people and businesses and on keeping them safe, secure and supported.  
Bob Barnes FIMI MIoD
Managing Director, Motortrade Consultants Ltd
Bob has worked in the motor industry for some 53 years. He started his career in engineering in 1966, before moving into sales and then management and reaching board-level at the age of 37, when he was appointed to the role of Sales and Marketing Director. 
He worked closely with Toyota in the nineties, including a period as National Dealer Council Chairman. He also worked with the Institute of the Motor Industry (the professional association for individuals working in the sector) on the development of GNVQs. During this time, Bob was made a Fellow of the Institute. In 2003, he saw a niche in the market and set up Motortrade Consultants, assisting and coaching managers to meet the newly launched Manufacturers Standards.
Alongside his motor industry experience, Bob is also a children's author. His first book was published in November 2017; his second is due out later this year.
Dr Brian Counter
Technical Director, UK Permanent Way Institution (Engineering Council Licenced Institution)
Brian started his career as a graduate at British Rail in 1979, progressing to become a senior Track and Civil Engineer. Following privatisation, he became Balfour Beatty Regional Director of Rail Maintenance for Midland Main Line, before joining the Civil Service as the Track Adviser to the Rail Regulator. In 2004, he took up post as a General Manager at Carillion Rail and, from 2006 to 2015, was  Head of Architecture and Civil Engineering at the University of Derby. Alongside his current role as Technical Director at the UK Permanent Way Institution (PWI), Brian also works for the University of Derby as a Senior Lecturer and Apprentice Curriculum Consultant.
Brian has served as member of a number of technical committees for Railway Engineering Conferences
and International Rail Conferences and is also chair and a member of Institution of Civil Engineers (ICE) and PWI panels. His wide-ranging research includes 12 publications on railway maintenance, life extension, ballast sustainability and climate change.
Brian has a PhD in Railway Systems from the University of South Wales, MBA and PGPLT from the University of Derby, and a BSc (Hons) Civil and Environmental Engineering from Newcastle University. He is a Chartered Engineer and fellow of ICE, PWI and the Higher Education Academy (HEA).
John Warden
Managing Director, Quintilian Ltd
John was formerly Chief Executive of the Nuclear Institute, a professional membership organisation, and served in the Royal Navy (RN) for over 20 years as a submariner, engineer and training manager. During his Navy career, he was responsible for RN education and apprenticeships policy and implementing training standards across the RN and parts of defence. 
John now works as a consultant, specialising in board-level advice and support in strategic education and training across the engineering and defence sectors. As well as being a Route Panel Member, he is a member of the Institute of Directors' Accreditation and Standards Committee and also runs a professional photography studio.
John is a graduate of Oxford and London Universities, a Fellow of the Institute of Physics and Nuclear institute, and a Chartered Engineer and Chartered Physicist. He is also a member of the Master Photographers Association and Institute of Directors and a Trustee of the Aston Martin Heritage Trust.
Lisa Bingley
Operations Director, MIRA Technology Institute
Lisa joined the MIRA Technology Institute as Operations Director after 20 years working in the automotive engineering sector. She started her career as a toolmaking apprentice before moving on to become a technician apprentice with Ivertech/Magnesium Services Ltd, where she progressed to project engineer. While studying for a degree in engineering at Brunel University, Lisa completed an industrial placement at Daewoo and subsequently joined the HORIBA MIRA graduate programme, moving through a range of roles, from safety integration engineer to programme manager.
Lisa is a Chartered Engineer and works in a voluntary capacity for the Institution of Mechanical Engineers, currently as chair of the automotive events programme committee and vice chair of the automotive division board. She is a STEM (science, technology, engineering and mathematics) ambassador for Warwickshire, working with local schools to set up Imagineering clubs (where pupils work on practical engineering projects) and acting as a judge at the finals of the Big Bang UK Young Scientists and Engineers Fair. Lisa sees the collaboration of industry and education as key to delivering the specialist skills development that is vital to the future of the automotive and transport sectors.
Alan Poole BSc, CEng, FIET
Technical Excellence and Export Controls Director and Chief Engineer, Jacobs Energy, Security and Technology
Alan is an apprentice-trained Fellow of the Institution of Engineering and Technology and a chartered engineer with over 40 years' experience in the design of electrical, control, instrumentation and safety systems. He has worked in a variety of industries, ranging from nuclear through heavy and fine chemical, automotive and medical.
Alan is currently the Technical Excellence and Export Controls Director and Chief Engineer for Jacobs Energy, Security and Technology, supporting more than 3,800 engineers, scientists, designers and project managers in the delivery of systems in the nuclear industry. His team provides technical oversight of projects, along with competency management of all engineering, technical and project management personnel in the business. Alan was inspired to join the Institute by a strongly held belief that apprenticeships are fundamental in the development of a highly skilled workforce and a personal desire to play a part in supporting their development.
 Ruth Ginever
Director, Manufacturing Engineering – GKN Aerospace
Ruth studied mechanical engineering at the University of Bristol and started her career in the high-volume manufacturing environment of the car industry, learning from external consultancies and industry professionals about lean manufacturing. This gave her the experience needed to make the leap to the aerospace industry, fulfilling the role of Internal Consultant in a wide variety of manufacturing, assembly and service environments, making improvements stick on the front-line.
Wanting to get closer to her engineering roots, Ruth subsequently moved into manufacturing engineering leadership roles, focusing initially on product delivery before becoming Operational Manager of a large global manufacturing engineering team. She then went on to provide senior technical leadership on industrialisation and led a global business unit team integrating design for manufacture, new product introduction and manufacturing technology across a diverse portfolio of products. Ruth recently took up a new role as Director of Manufacturing Engineering for five Defence Aerospace manufacturing sites across the UK and the Netherlands.    
Manoj Vadher
Head of Central Engineering, Royal Mail Group
Manoj started his career as an automation maintenance engineer at Royal Mail Group in 1996. He is currently Head of Engineering in central functions at Royal Mail, where he and his team provide strategic direction and the technical expertise for letters and parcels automation.
Manoj obtained a BEng honours degree in electronics engineering and is currently in the final year of an MSc in leadership as part of a level 7 apprenticeship at University of Warwick, for which he won apprentice of the year in the degree/higher-level apprenticeship category of the National Apprenticeship Awards. He holds the Engineering Council's professional qualification of Incorporated Engineer and is responsible for Royal Mail's corporate partnership with the Institution of Engineering and Technology.
Manoj created an industry-leading talent development pathway in engineering apprenticeships at Royal Mail, which inspired him to get involved in apprenticeship developments more widely. He is now active in promoting women in engineering and works with schools and other organisations to inspire young talent to become future engineers, scientists and leaders in the industry.
Derek Davies
Organisational Capability Lead, EDF Energy
Derek (Del) joins IfATE from EDF Energy Nuclear New Build. He has been part of the Hinkley Point C project since 2015. He started his engineering career in the British Army, joining the Royal Electrical and Mechanical Engineers as an aircraft apprentice at the age of 16. Throughout his Army career, Del has gained experience in the mechanical discipline on Army helicopters, including Apache, Lynx, Wildcat, Gazelle, Scout and fixed wing experience on the Islander as well as UAVs, Dessert Hawk and Hermes 450. For three years, he instructed and lead the Advanced Engineering Department of the School of Aeronautical Engineering, instructing apprentices, pilots and engineering officers.
Del's final years in the Army were spent in the Continuing Airworthiness Management Organisation, where he developed and delivered a programme for the Airworthiness Review Certificate, establishing the baseline for all Army Lynx helicopters. He was awarded a Commendation from the Joint Helicopter Commander (Army, Navy, RAF) for his work on this. He retired from service in 2015 as a Warrant Officer Class 2, having served in Iraq, Bosnia, Northern Ireland, and Afghanistan as well as undertaking tours in Cyprus, Australia, Canada, Belize, Israel and Germany.
At EDF Del has worked as part of the training team, delivering Advanced Behaviours for Leadership courses before moving in to the Organisational Learning Team to work on managing lessons learned. From there, he spent two years managing the competency framework before moving to the Organisational Capability Team to manage apprentices and science and engineering graduates.
Hair and beauty
Paul Edmonds
Route panel chair
International and BAFTA hair stylist to film and TV
Paul is an internationally renowned hair stylist whose pioneering approach to combining the highest technical standards with commercial looks and a strong focus on consumer care, has made him an authority in the hair and beauty industry. He is a L'Oréal Shu Uemura Art of Hair Styling Ambassador and has taught and mentored some of the UK's most renowned stylists, including Errol Douglas, Richard Ward and Umberto Giannini.  
Paul is behind some of the most iconic hair transformations in film and television and, in 2018 and 2019, was chosen as the Official Hair Partner of the British Academy Film Awards. He is also a voting BAFTA member recognised for his work in film and television.
Cathy Weston
Route panel vice-chair
National Director of Apprenticeships, Toni & Guy UK Training Ltd
Cathy has worked in the hairdressing industry since leaving school and becoming an apprentice. Further on in her career, she taught at a large FE college in Cheshire and set up a private training company in Liverpool, before taking charge of Toni & Guy's Manchester-based Apprentice Academy in 2001. In five years, she led the Academy from Inadequate to Grade 1 Beacon status, making it one of the top five training companies in the country. Cathy now oversees Toni & Guy's apprenticeship provision across England, supporting some 400 apprentices in over 170 salons.
Cathy is a National Apprenticeship Ambassador working to promote apprenticeships alongside the National Apprenticeship Service (NAS). Before joining the Route Panel, she was also part of the hairdressing apprenticeship trailblazer group. For Cathy, being on the Panel is both a personal privilege and professional duty – something that enables her to use her knowledge and experience to give back to the industry at a grass roots level.
Rebecca O'Farrell
Training Director, Yorkshire College of Beauty
Rebecca has worked in the beauty industry for over 25 years, having originally qualified as an osteopath.  After graduating, she worked in and managed a number of salons, before opening her own.
On completing a teaching degree, Rebecca spent time in the further education sector before joining the Yorkshire College of Beauty. In her current role she has led the development of a successful apprenticeship programme, working closely with examination boards and HABIA (the government approved standards setting body for hair, beauty, nails and spa) to create the apprenticeship qualification. The programme now delivers training to over 150 beauty therapy apprentices. 
Rebecca's professional goal is to ensure high standards continue to be delivered to all apprentices, generating a highly skilled and professional beauty therapy workforce.
Charlotte Mensah
Owner and Creative Director, Hair Lounge
Charlotte is a multi-award-winning British/Ghanaian hairstylist. She is highly respected within her profession and is a beauty industry authority on natural textured and mixed heritage Afro hair.
In a career that spans close to three decades, Charlotte has consulted for a number of prestigious global hair care brands, including L'Oreal and GHD, and won numerous accolades in hair and business. She is the first black female hairdresser to enter HJ's Hall of Fame after winning British Hairdressing Awards Afro Hairstylist of the Year three times.
Charlotte and her eponymous brand have been featured extensively in numerous prestigious publications, including Vogue, Harpers Bazaar, Tatler and Glamour. She was recently profiled on 'The Elle List', a feature that celebrates 'the game changers reframing the world of fashion, beauty, culture, politics and tech'.
Sarah Byrne
Founder of Butterflies Beauty Retreat
Sarah developed a passion for the beauty industry in 1996, when she gained her first qualification in fashion, theatre, photography and clinical makeup. She went on to do a two-year study in beauty, aesthetics and physiatrics, picking up an impressive array of qualifications from all the leading bodies, gaining distinctions and being nominated student of the year along the way.
Sarah filled what little spare time she had working in the industry, broadening her experience and extending her training in beauty and aesthetics. She went on to create a beauty business for a hairdresser and become an educator for a leading nail company. By 2000, she was the manager of what became an award-winning spa.
In 2004, Sarah created Butterflies Beauty Retreat, a successful business with outstanding client satisfaction ratings. Sarah believes education, training and experience are key to continued success and completes numerous training days each year to keep up to date, enthusiastic and in the know.
Mandy Mcmullen
National Training Manager, Kleek Apprenticeships (formally Saks Apprenticeships)
Mandy has worked in the hairdressing industry for over 30 years, since leaving school and undertaking a government Youth Training Scheme (YTS) in the late 1980s. She worked for several independent salons before securing a position with Regis, where she not only managed salons, but realised her passion for teaching and training. In 2001, Mandy was appointed as the first hairdressing apprenticeship educator at Saks Education. In 2006, she played an instrumental role in the team's success in being awarded grade ones during inspection and Beacon Status for excellence in training and standards.
Mandy is now Saks' Apprenticeships National Training Manager and manages a team of educators delivering apprenticeships across 400 salons and two academies.  Prior to joining the route panel, she sat on the apprenticeship trailblazer panel and contributed to Hair and Beauty Industry Authority (HABIA) expert working groups to develop national occupational standards. Mandy still spends time on the salon floor across the network of Saks Hair and Beauty salons, keeping her hairdressing skills very much up to date.
Ian Harrold
Owner Attitude Men's Hair
Ian established his first company, Traditions Barber Shop, in 1996, when he was just 21, with a grant from The Princes Trust. In 2003, he diversified into men's grooming and opened a men's salon called Attitude, offering a wide range of services tailored to the needs of the modern man. That same year, he also became an educator for American Crew and, in 2004, joined the global Allstar Education Team. 
Ian has taught the Menswork Method in Europe and America and, in 2008, won the American Crew All Star Educator of the Year award. He has also competed around the UK and internationally as part of the British Men's Technical Team for the NHBF
Ian continues to be part of the American Crew Allstar Artistic team and was part of the cutting team for the American Crew 25-year anniversary show in New York.  He has also been a judge for the American Crew Allstar Challenge photographic competition and for the Modern Barber magazine awards.
Ian gained his Professional Diploma of Education in 2012. He uses this to personally train his own apprentices and employees to ensure they all meet his high standards of precision and quality.
Marta Teixeira
CliniHair, Trichologist and Dermatology Specialist Nurse
Marta is a Certified Trichologist (hair and scalp specialist) and a Specialist Dermatology Nurse. She is currently studying for an MSc in Clinical Dermatology, has completed the Fundamentals of Hair Science and Hair Claims course by TRI Princeton, and done the Independent Prescribing course (V300), making her the first Prescribing Trichologist in the UK.
Marta is also an online curly hair educator in Portugal (+53k Instagram), explaining hair science mainly via posts, with frequent one-to-one online curly hair coaching consultations. She has written a clinical review article on hair science, published in the Dermatology Nursing Journal, and provided consulting services as a hair care expert for different UK haircare brands. She is currently a co-host specialist trichologist at several trichology events. 
Marta is an experienced and intellectually alert trichologist and dermatology specialist nurse who has comprehensive knowledge of evidence-based hair and scalp science, and experience of assessing, initiating and coordinating patient care on a daily basis.
Katy White
Capellis Birmingham Ltd/Solihull College, Salon Owner/Lecturer
Katy has worked in the hair industry for 15 years. She started as a salon junior, worked her way through various roles and went on to own Capellis Birmingham Ltd for ten years. After taking on an apprentice in her business and training them to a high standard, she discovered a passion for education and for shaping hairdressers of the future. She completed her teacher and assessor training qualification and took up a post at a further education college teaching apprentices and full-time students.
Having seen first-hand both sides of the industry – as a trainer and practitioner – Katy joined the route panel to help bridge gaps in available skills and make this ever-growing sector the best it can possibly be.  Katy still works on the salon floor to keep her own skills up to date and on a par with current-day standards. 
Health and science
Kirk Lower
Route panel chair
Apprenticeship Strategy Advisor, BPP University
Kirk took early retirement from Health Education England (HEE), NHS, in July 2022. At HEE, he led the Talent for Care national strategy, comprising the promotion and oversight of the NHS's work experience activities and its access to employment programmes, the growth of NHS apprenticeships (now 25,000+ starts per annum) and other training programmes, including the Care Certificate, and the training of volunteers. Prior to joining HEE, Kirk was the HR Director (HRD) of an NHS teaching hospital on the east coast of England and previously worked as the HRD in two large FE colleges. Before that, he led on industrial relations in a large inner-London council.
Having left full-time employment, Kirk is now an apprenticeship strategy advisor to BPP University and continues to support Movement to Work, assisting young unemployed people to gain employment through employer-led work experience. He is also an FE college governor serving the Lowestoft and Great Yarmouth communities and supports a number of other organisations' social mobility work on an ad hoc basis. Kirk has been chair of the health and science route panel since 2017.
Colin Baines
Route panel vice-chair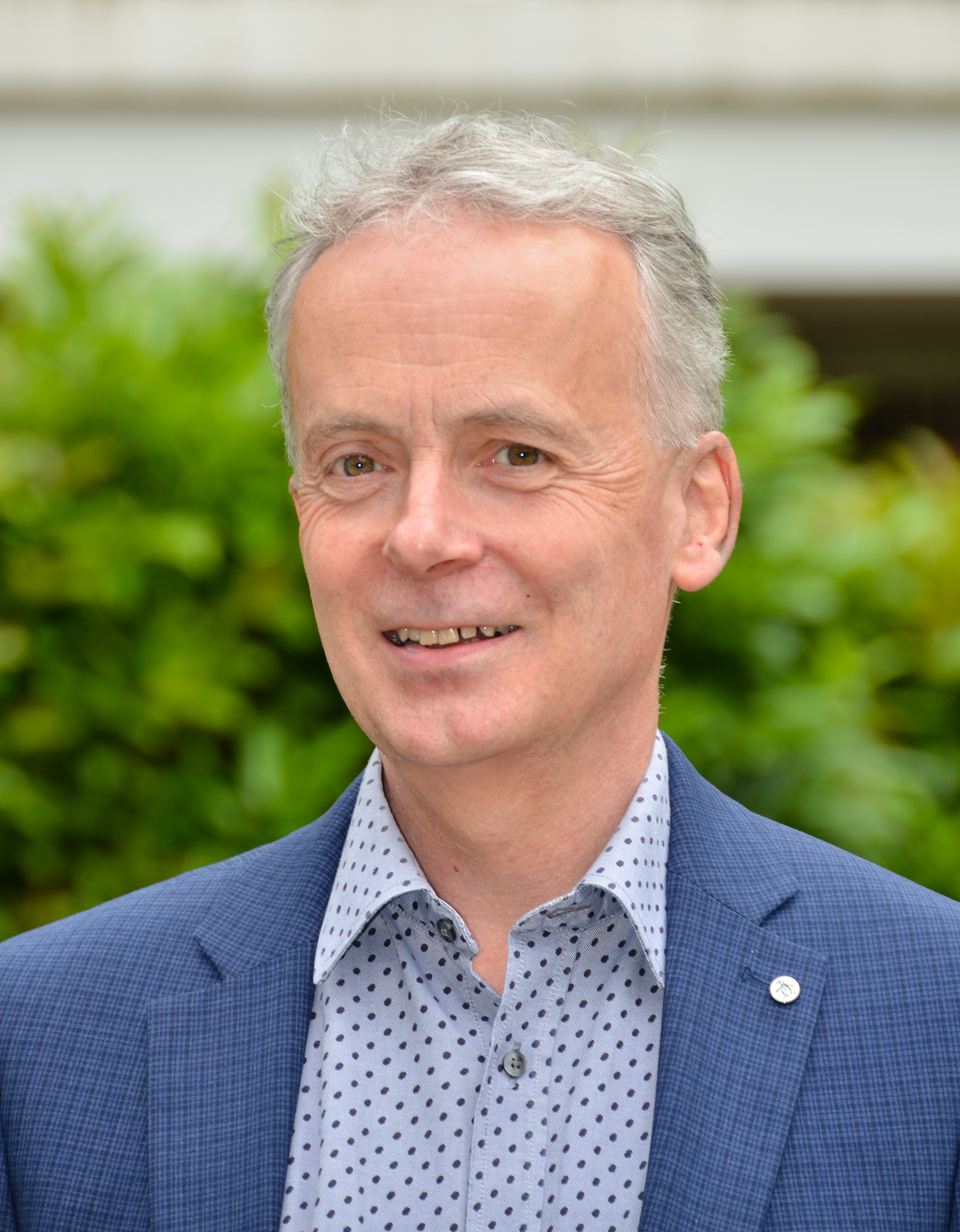 Head of Technical Services and Skills, University of Manchester
Colin began his career in electronics by joining a 'start-up' company in Cheshire, where the opportunity to work across the whole gambit of activities, from cradle to grave, gave him a unique introduction to the sector.
Colin later moved to Jodrell Bank Observatory as a Radio Frequency Technician, observing sites across the globe and designing and implementing cryogenic receiver systems. This international experience gave him a strong appreciation of diverse working styles and cultures and a keen understanding of the factors impacting on workforce planning. He is currently leading a team of 400 technicians and engineers through a period of significant change at The University of Manchester.
Colin is passionate about the need to professionalise and improve the technical service provision across the sector through appropriate training and development opportunities. It's the driving motivation underpinning his Membership of the Route Panel.
Anita Esser
Awaiting biography
Hilary Quinton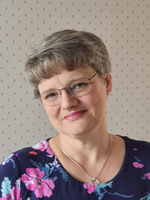 Lead Nurse for Oncology and Haematology at Sheffield Children's NHS Foundation Trust
Hilary trained as a State Registered Nurse and Registered Sick Children's Nurse when student nurses trained very much 'on the job'. Her varied career now spans some 37 years. Hilary has spent most of that time working for the NHS, in roles including Chemotherapy Specialist Nurse and Professional Nursing Advisor for Weston Park Hospital (a specialist cancer hospital), and Professional Development Manager for Sheffield Teaching Hospital NHS Foundation Trust. Currently, Hilary is Lead Nurse for Oncology and Haematology at Sheffield Children's NHS Foundation Trust, supporting the delivery of 21st century care to children and young people with cancer and benign haematological conditions.
As well as being a clinical nurse, Hilary has also worked as an education and support nurse for a large pharmaceutical company, as Head of Care Team and Family Support Manager at a newly established children's hospice, and as a senior lecturer in the Faculty of Health and Wellbeing at Sheffield Hallam University.
James Spencer
Consultant Orthodontist at Pinderfields Hospital, Wakefield
James Spencer undertook his dental training at the University of Bristol and his orthodontic training at the Eastman Dental Institute, London. He is currently Consultant Orthodontist at Pinderfields Hospital, Wakefield. James specialises in the orthodontic care of patients with facial deformity and cleft lip and palate and is actively involved in training of the whole dental team
James has been involved in training and education for over 30 years, both in the UK and internationally. Since 2016, he has also been Postgraduate Dental Dean for Health Education England Yorkshire and the Humber.
James is passionate about the training of the dental workforce to ensure that patient care continually improves. He is directly responsible for postgradaute and post-registration training of the whole dental team across Yorkshire and the Humber. He is excited by the opportunity to be involved in the development of apprenticeships and T Levels to improve training opportunities.
Toby Underwood
Head of Professional Standards, Royal Society of Chemistry
As the Head of Professional Standards at the Royal Society of Chemistry, Toby brings a wealth of personal experience and is also able to represent that of the Society's members, many of whom have been apprentices themselves or are currently employers of apprentices.  He has been leading the vocational skills agenda for the sector's professional body since the inception of trailblazer groups and the introduction of recent apprenticeship reforms.
 Toby was previously employed in the pharma sector, working with, as well supervising apprentices – something that gave him a real understanding of the importance of this unique group, and the diversity of views and experience they bring to the workplace.  In joining the route panel, one of his main priorities will be to ensure that membership of trailblazer groups truly reflects the sector, both in personas and in employer types.  Tony is also particularly passionate about making sure that apprenticeship standards support career progression and are designed to meet the global challenges of the future not just the present. 
Legal, finance and accounting
Stephen Allaker
Route panel chair
Finance Director, Bristol-Myers Squibb Pharmaceuticals
Stephen has 38 years' experience in commercial finance, where he has worked for UK and multi-national companies, including Unigate, BAE and Schlumberger, in roles ranging from Management Accountant, through Finance Director to Head of Finance. He is currently Head of Finance at global pharmaceutical giant, Bristol-Myers Squibb, where, for ten years, he has also chaired the Board of Trustees for the Bristol-Myres Squibb Pension Scheme.
Stephen is passionate about promoting and enabling opportunity, training and vocational learning in a professional sector where change and a shift towards a more work-based approach seems not only likely but timely.
Weiyen Hung
Route panel vice-chair
Manager, Bank of England
Weiyen has spent more than ten years in the finance industry and currently works for the Bank of England. He was a frontline banking supervisor for many years, covering some of the largest European and globally systemic banking groups. More recently, he has focused on resolution to minimise the impact on depositors, the financial system and public finances when a financial institution fails. Prior to the Bank of England, he was a residential mortgage-backed securities analyst at Fitch Ratings in London and covered mainly Dutch and Portuguese transactions.
Weiyen is passionate about vocational learning and professionalism and has supported the development of T Levels for many years. He is also involved in many professional associations and holds the CFA, CAIA, CIPM, FRM, MAAT and IMC designations.
Akhil Shah QC
Awaiting biography
Tim Jenkinson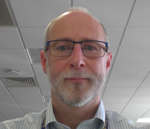 Head of Finance, Office for Students
Having qualified as a chartered accountant with KPMG, Tim has spent over 30 years in the finance sector, with more than 12 years at board level. His career has focused mostly on SMEs covering a range of industries, including dairy, transport, care and housing. He is currently Head of Finance at the Office for Students, an arms-length body of the Department for Education, based in Bristol.
Tim's main professional interests are in business plan development, risk management and assurance. Outside of work, he is a non-executive board member and chair of the audit committee for a local housing association.
Michelle Bramley
Non-executive Director, UK Coaching
Michelle is now a Non-executive Director at UK Coaching, the national sports organisation for sports coaches across the UK. Prior to this, she spent more than 30 years as a senior lawyer and, latterly, Global Head of Knowledge at Freshfields Bruckhaus Deringer, one of the UK's foremost legal firms. Michelle has wide-ranging legal expertise, including international dispute resolution, risk and regulatory compliance, business and human rights, and modern slavery, is a respected conference speaker and has published on a wide range of legal topics.
Alongside her legal expertise, Michelle also has significant operational management experience, including digital transformation and innovation delivery. Since leaving Freshfields, she has undertaken a range of consulting work for charities and is also an executive coach, currently participating in the professional certificate for executive coaching course at Henley Business School. Michelle is an advisory board member of ForestSEA, a not-for-profit organisation developing reforestation initiatives in South East Asia and a member of Thomson Reuters' Transforming Women's Leadership in the Law and Knowledge Management Advisory Boards. 
Lida Cepuch
CEO / Founder, New Fintech company
 Lida describes herself as a 'life-long learner'. She began her career as a co-op student, alternating terms at the University of Waterloo studying computer science with 'work terms', very similar to an apprenticeship. This cemented her belief in the value of exposure to work while learning. On completion of her studies, she went on to enjoy a long career in derivatives trading in Toronto, New York and London.
After spending time engaged in a portfolio of non-executive director roles in finance and education, Lida spent time at Canada House as a Trade Commissioner, focused on financial services, especially fintech. Latterly, she has launched a new fintech initiative, which is currently at a very early stage.
Victoria Miles
Client Solutions Director, Davies Learning Solutions
Vikki has spent over 25 years in the insurance, finance and banking sectors. She currently works for Davies Learning Solutions, part of Davies Group, a specialist insurance, finance and regulated markets training provider. She started her career in insurance, before going to work in corporate treasury for JP Morgan UK. Keen to continue her own learning journey, Vikki gained a BSc in Psychology and Computing and moved into corporate training as a Training Associate and Business Development Director.
Vikki continued her career overseas, working for a Harvard-affiliated research medical centre in Boston, MA. After returning from the US, she worked for Allianz Insurance UK, looking after management graduates and internal learning and development. It was here that she was first introduced to apprenticeships and the incredible opportunities they offer for individual career paths and the sector. Vikki was so passionate about making impactful change that she moved into the training provider side to continue to support, drive and empower organisations to use apprenticeships more widely.
Vikki has been a Fellow of the Learning and Performance Institute for the last two years and wants to help shape the future direction of vocational learning in the sector.
Protective services
Phil Garrigan OBE
Route panel chair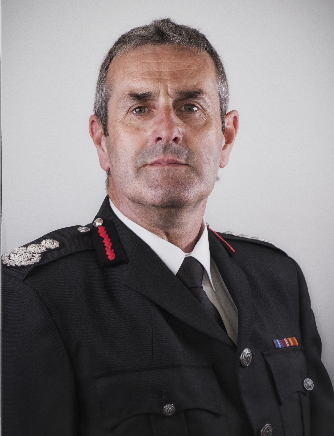 Chief Fire Officer, Merseyside Fire and Rescue Service
Phil joined Merseyside Fire and Rescue Service (FRS) in 1990, serving at a variety of community fire stations in some of Merseyside's most vulnerable and deprived communities. In his current role as Chief Fire Officer, he brings a strong community focus to the service, using this to tackle the underlying factors which affect risk; this has led to a record low in the number of fire deaths.
As well as being a National Strategic Advisor for major national events, Phil is also a member of the National Fire Chiefs Council (NFCC) Operations Coordination Committee, representing the role of Merseyside FRS in overseeing national resilience capabilities on behalf of the Home Office. He is also Vice Chair of the NFCC Prevention Coordination Committee and leads on the sector's work with children and young people. The breadth of his work and experience gives Phil a unique understanding of the sector, as well as the skills, knowledge and behaviours that are vital to these essential services.
Babafemi Dada
Governing Governor at HMP Gartree
Babafemi joined the prison service as a basic grade officer in 1991. Successive promotions followed, including positions at Her Majesty's Prison (HMP) Pentonville, HMP Wayland, HMP High Down and HMP Lewes. In 2005, he became a Senior Manager (Governor) at HMP Norwich and, in 2008, Deputy Governor of HMP Drake Hall. In 2012, Babafemi was appointed Governing Governor at Her Majesty's Young Offenders Institution (HMYOI) Werrington, before moving to become Governing Governor of HMP Featherstone in 2015. Since November 2019, he has been Governor at HMP Gartree.
Babafemi was born in East London but grew up in Nigeria, before returning to England in 1990. Having studied for a BSc Honours in Geography and Regional Planning, in 1996, he was awarded an MA in Employment and Human Resource Studies at the University of North London (now London Metropolitan University).
Danny Wilks OBE
Formerly Head of Recruiting and Assessments, West Yorkshire Police
Danny worked for West Yorkshire Police for 48 years and was involved in policing HR for many years at a national level, including responsibility for managing HR for the Force's Positive Action Recruitment Campaign. He has been a lay member of employment tribunals for over 20 years and is currently a Member of Chapter at Wakefield Cathedral.
In 2015, Danny was awarded the Force's own award for Extraordinary Public Service, in recognition of the positive impact he had made on the police service nationally as an HR professional. In 2017, he received an OBE for services to policing and voluntary services to justice and the community in West Yorkshire.
Colonel Clare Waterworth MBE, LLB, MA
Head of Armed Forces Welfare, Ministry of Defence 
Clare has been a serving Army officer for 28 years. Commissioned into the Royal Military Police in 1994, she has served in Northern Ireland, Cyprus, Norway, Canada, and Germany. She deployed to Afghanistan to work with the Foreign and Commonwealth Office and Department for International Development in Lashkar Gah, Helmand Province. She commanded the Special Investigation Branch with responsibility for investigating serious crime committed by service personnel based around the globe. 
More recently, Clare has served in several appointments across Whitehall; she worked in National Security Secretariat in the Cabinet Office as a senior policy advisor before promotion took her to the Euro-Atlantic Security Policy unit, a joint unit working in both the Ministry of Defence and Foreign and Commonwealth Office.  In 2020, she moved to the Ministry of Defence, where she is now the Head of Armed Forces Welfare Support Policy.
Prior to embarking on her Regular Army career, Clare graduated in law from Durham University, after which she worked for the Crown Prosecution Service and the Law Society. 
Professor Daniel Silverstone
Director of the School of Justice Studies, Liverpool John Moores University
Daniel is professor of Criminology and Director of the School of Justice Studies and the Centre for Advanced Policing Studies at Liverpool John Moores University. He previously worked as the Head of the School of Law and Criminology at the University of Greenwich. Prior to that, he was Head of Criminology and the John Grieve Centre at London Met University.   
Daniel's research interests are the incidence of serious and organised crime and its policing. He has worked for multiple funders, including the Home Office, Foreign Office, and National Police Chiefs' Council. He also currently works in the courts as an expert witness in the field of human trafficking.
Catherine Roper
Chief Constable, Wiltshire Police
Catherine joined the Metropolitan Police in 2000, initially working in frontline policing in South London. After qualifying as a detective, she worked in various roles in specialist crime and specialist intelligence. As Detective Superintendent, Catherine was responsible for the armed protection of politicians and high-profile VIPs before joining the Royal protective unit. She was deployed overseas to one of the largest high-risk armed deployments, taking a former Prime Minister into Gaza, where she ran the control room in the Israeli/Gaza Border.
On return to London, Catherine took the role as the first female borough commander of Islington, leading one of the two pilot borough mergers. Upon promotion to Commander, she was initially responsible for Professional Standards, then Crime Prevention, Inclusion and Engagement, which included the Chief Officer lead for the MPS Volunteer Police Cadets and Special Constabulary.

Catherine become the Chief Constable for Wiltshire Police on 27 February 2023. She holds the National Child and Young Person (CYP) portfolio and is passionate about allowing young people to have a voice and to be heard.
Mark Williams BA (Hons), PGCE, SRMC®.
Learning and Development Lead, Parliamentary Security Department, UK Parliament.
Mark left school and joined the Royal Navy, serving on nuclear submarines. After leaving the service, he became a teacher. In 2016, Mark joined the Parliamentary Security Department as a frontline security officer. Successive promotions followed to the rank of Security Operations Manager with responsibility for maintaining security and safety of the Parliamentary estate. His remit includes recruitment, training, professional development, and exercise and testing. Since taking on the role, Mark has led the creation of a professional learning and development team and delivery of an extensive annual training programme.   
Mark chaired a trailblazer group that designed a Level 2 apprenticeship, using his expertise and experience in security and education.  His passion for lifelong learning and professional development inspired him to join IfATE's protective services route panel.
Sales, marketing and procurement
Godfrey Moger
Route panel chair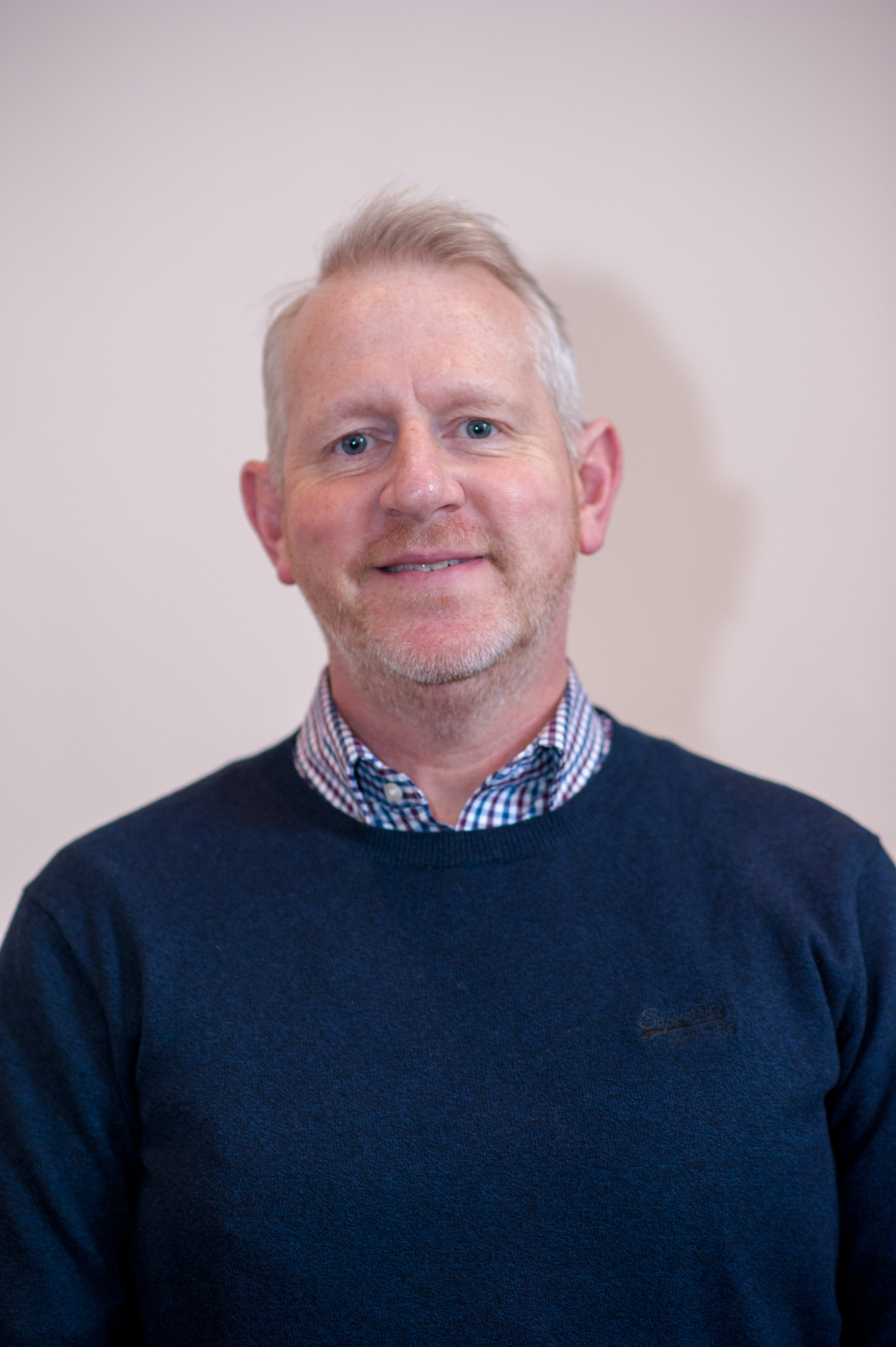 Associate Commercial Director – Disclosure and Barring Service
Godfrey has extensive experience and a track record of devising, implementing, supporting and delivering successful commercial and brand transformation across multiple business types, in both private and public sectors. He started his career as a retail apprentice, progressing to senior leadership roles in this sector, then making a successful transition to business-to-business leadership in telecoms, digital advertising technology, media. He recently moved into the public sector with the Disclosure and Barring Service.
Godfrey is passionate about developing individuals and teams and has a strong track record in building and developing commercial teams on both a UK and international basis. Having an apprenticeship as the foundation for his career is one of the key drivers of his commitment to working with the Institute for Apprenticeships and Technical Education.
Patricia Seabright
Director, Archimedes Consulting Ltd
Patricia is Director of Archimedes Consulting Ltd and, for the past 18 years, has provided specialist consultancy aimed at helping organisations – from start-ups to global businesses – become more commercially effective.
Patricia's own background is in the consumer goods industry in the blue-chip corporate sector, where she worked in sales and marketing roles for organisations such as Procter & Gamble, Gillette and Coca-Cola. She is passionate about developing practical commercial education and previously ran a social enterprise, teaching NEET young people life and commercial skills. She also formerly chaired the panel leading the development of the Business and Administration T Level.
Michael Lynch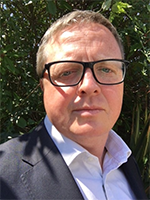 Head of Commercial Innovation & Marketing, NS&I
Michael joined NS&I in 2007 and was seconded from NS&I to help create the British Business Bank as Acting Director Head of Communications and Marketing and Head of Brand. Before joining NS&I, Michael worked for AXA Investment Managers as Demand Development Director AXA UK and as Director, UK Sales for Royal & SunAlliance Investments. He is a Liveryman of the Worshipful Company of Marketors, a member of the Strategic Marketing MSc Programme Advisory Board at Cranfield School of Management and a non-executive director at London Mutual Credit Union.
Michael is a former Chartered Institute of Marketing (CIM) examiner and has lectured on CIM programmes since 2008, in areas including strategy and digital strategy, digital marketing, innovation and communications. He is a Chartered Marketer and Fellow of the CIM, a member of the Market Research Society and holds an MSc in strategic marketing. Before joining the Route Panel, Michael was a member of the Level 3 and Chair of the Level 7 marketing apprenticeship trailblazer groups.
Angela Wilkinson
Group Head of Sales Academy, The Citation Group
Angela is a driven sales professional with a successful career spanning more than 30 years. Her first sales role was as an outbound cold caller in the classified department at her local newspaper. She went on to own her own independent blue-chip media sales company and also enjoyed a long senior tenure of more than 10 years working for a global media giant, where she was responsible for the largest sales and people remit for the regions outside of London.
Angela's latest role as Group Head of Sales Academy at the Citation Group focuses on the attraction, training and retention of the next generation of sales professionals and development of existing leaders. It was this experience that inspired her to join the route panel. Angela is passionate about providing a supportive culture for work-based learning that enables people to develop and thrive. She holds an Institute of Training and Occupational Learning (ITOL) level 5 coaching qualification and is a Mental Health First Aider.
​Angelique De Vroomen
Marketing Project Manager, Insight
Angelique's career spans over 20 years of marketing roles in the public and commercial sectors, including finance, education, publishing and marketing agencies. She has worked both in global and local settings. She is currently responsible for managing various cross-departmental marketing projects at Insight, a global IT Solutions Provider. 
A few years ago, Angelique made a sideways step into training apprentices in marketing and project management through a local college. Her eyes were opened to the potential and possibilities offered by vocational training and the amazing opportunities that come from work-based learning. She has been an advocate for vocational training ever since, particularly apprenticeships, and is delighted to be able to contribute, as a route panel member, to making it the best it can be.
Janet Morris
Principal Consultant, Arche Consulting International
Janet is passionate about education, believing that every child should have a great start in life. She has a portfolio career, working in a number of sectors including health, EdTech, higher education, international schools and English language sector.  
Janet has always worked in commercial roles, spanning both sales and marketing. She has spent the majority of her career as an Interim Sales and Marketing Director, working for over 25 organisations in international education, professional services, aviation, travel, and construction, and in the private, public and third sectors.   Janet has also lectured for the Chartered Institute of Marketing Postgraduate Diploma programme. 
Transport and logistics
Captain Neil Atkinson
Route panel chair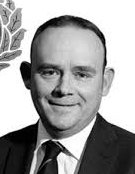 Head of Campus, Fleetwood Nautical Campus, Blackpool and The Fylde College
Neil first went to the Fleetwood Nautical Campus of Blackpool and the Fylde College in 1989 as a night class student on a Royal Yachting Association course. Following a 22-year career at sea and continued association with the Campus, he returned as Head of Campus in 2013.
During his time in the industry, Neil obtained his Master Mariners qualification and progressed to the rank of Captain, combining a career at sea with a career in maritime education. He is now a Chartered Master Mariner, a Chartered Manager and Fellow of the Chartered Management Institute, a Fellow of the Nautical Institute, a Vice Chairman of the Merchant Navy Training Board and a Younger Brother of the Corporation of Trinity House. In 2020 he was awarded the Merchant Navy Medal for services to maritime education and training. Neil is passionate about training the next generation of seafarers and sees apprentices as integral to this endeavour. He has recently completed a Senior Leader Degree apprenticeship.
Mark Swan
Route panel vice-chair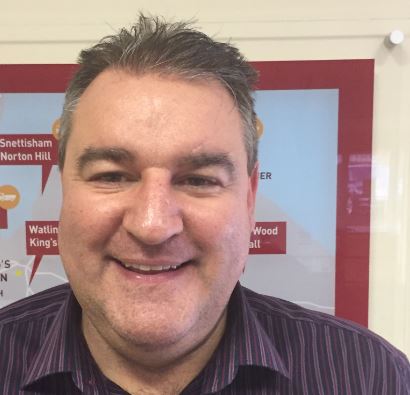 Managing Director, Frimstone
Mark is Managing Director of Frimstone, responsible for setting and delivering strategy to grow and develop one of Norfolk's largest independent quarry businesses.
After graduating from the University of Newcastle with an MSc in Rock Mechanics and Excavation Engineering, Mark started his working life in the land drilling industry, promoting NVQs and working on projects in Norway, France and Middle East. He later worked in various logistics and commercial roles in the extractive industry, before joining Frimstone in 2011 to help develop their rail infrastructure in East Anglia.
Mark sees the new apprenticeships as playing a vital role in drawing new employees into the industry and is a keen advocate of the opportunities they offer.
Frank Hopps
COO, Navy Wings
Frank started his career flying from Royal Navy aircraft carriers as a fighter pilot in Sea Harriers before joining Virgin Atlantic Airways. Since then, he has spent 25 years honing his expertise in the aviation sector as a pilot, examiner and senior manager looking after training systems that deliver compliant and innovative solutions whilst meeting exacting regulatory standards set by the European Union Aviation Safety Agency (EASA) and the Civil Aviation Authority.
Since 2015, Frank has been using his strategic leadership skills to help promote the naval aviation charity, Navy Wings, as their Chief Operating Officer and board member of Naval Aviation Limited. With skills in this area on a knife edge, Frank has a passion not only for heritage aviation, but also for ensuring generations to come have the tools to learn aviation skills without limits.
Graeme Heron PhD FCILT
Senior university teacher and Interim Director of Executive and Professional Education, Sheffield University Management School
Graeme has over 28 years' industrial experience, having started as an apprentice millwright, before progressing through engineering maintenance roles in the ordnance, petro-chemical and pharmaceutical sectors.  He moved to a management role in the food sector in his early thirties and built a career in logistics, warehousing and supply chain management operation fields.
Alongside his role at Sheffield University, Graeme is a Trustee and Executive Director of Fareshare North-East. Fareshare is the largest food redistribution charity in the North East, taking good-to-eat surplus food from the food industry and redistributing it to over 200 charities and community groups, reaching thousands of people each week.  This is a role which builds upon his own PhD in the Theory of Constraints, which looks at the development of more sustainable and resource efficient food supply chains.  Graeme also serves as a board member to a social enterprise and is a Fellow of the Chartered Institute of Logistics and Transport.
Trudy Spencer
Associate Professor; WMG, University of Warwick
Trudy Spencer is an Associate Professor at WMG, University of Warwick. She specialises in supply chain and logistics, with a particular focus on transport and warehousing. This builds on a successful career in a variety of distribution roles in the building products and fashion industries.
As Head of Work-based Education for her department at Warwick, she has witnessed first-hand the extensive development opportunities apprenticeships offer. Trudy is a Chartered Fellow of the Chartered Institute of Logistics and Transport and has a strong commitment to inspiring the next generation of supply chain professionals. She sees her appointment to the Route Panel as a great opportunity to support the development of talent in the industry by contributing to the creation of new pathways.
Tanith Dolan
Partner and Operational Training Manager, John Lewis and Partners
Tanith has worked for the John Lewis Partnership for over 20 years. She started in branch stores as a manager on the shopfloor and progressed into training and development. Tanith moved to distribution 15 years ago where she supported training and development of warehouse and transport Partners, setting up a Mechanical Handling Equipment (MHE) Training Centre to service the whole Partnership. 
The other side of Tanith's role is to launch new apprenticeships and support delivery of existing apprenticeships within the Partnership's distribution and supply chain. She believes that apprenticeships are the way forward for businesses to upskill their existing staff and create attractive job pathways for new roles.
Paul Verghese
Global Train Operations Solutions Director, Alstom Group.
Founder, Railsy
Paul has over three decades of successful director/senior leadership experience across the rail space, working in operations, commercial and project management. He is a member and chair of several high-level industry regulatory groups and has worked in a strategic capacity across the UK and internationally, including managing director, director of operations/projects and non-executive board director roles for several passenger, freight and infrastructure management train operator businesses.
Paul is a Fellow of the Chartered Institute for Railway Operators, Chartered Member of the Chartered Management Institute (CMI) and soon-to-be Chartered Member of the Chartered Institute of Logistics and Transport (CILT). He has been working in the further education space since 2017 and has been heavily involved in promoting the opportunities that education can provide the rail sector. Paul has had experience as an internal/external quality assurance (IQA/EQA) assessor and tutor, so the development of talent and learner experience into gainful employment in the rail sector is a strong passion of his.