Our 15 Route Panels represent the employer voice within the Institute. Panel Members are experts in their industry, characterised by their outstanding occupational knowledge, exceptional experience and critical grasp of the future skills needs of their sectors. They are also passionate advocates for apprenticeships and T-Level qualifications.
What do Route Panels do?
Route Panels are responsible for ensuring that apprenticeship standards and T-Level qualifications are high quality and meet the needs of employers, apprentices and learners and the economy at large. They meet every six weeks to consider submissions from trailblazer groups and T-Level Panels.
Route Panel Members operate strategically and collectively, using 'occupational maps' to:
review and make recommendations to the Institute's Approval and Funding Committee on whether or not to approve apprenticeship proposals, standards and assessment plans, as well as the content of T-Level qualifications
make recommendations on funding bands for apprenticeship standards
support the review of existing apprenticeship standards
They maintain a strategic overview of their occupational sector, identifying potential skills gaps or overlaps and ensuring that new apprenticeship standards and T-Level qualifications work together to provide clear pathways for career progression.
We aim to ensure that each Route Panel has the necessary skills and expertise to cover all of the occupations identified within the occupational maps. Where there are niche specialisms or gaps in Panel expertise, Panels may call on the additional insight and support of peer reviewers, specially commissioned for that purpose.  Occasionally, expertise is shared across Panels where there is a degree of overlap in what is being considered.
Route Panel Members are sometimes also called on to act as Ambassadors to the Institute, speaking at sector conferences and sharing their perspectives with other key stakeholders.
Our Members offer their time and expertise on a voluntary basis, although we reimburse all reasonable travel and subsistence expenses and pay Route Panel Chairs a nominal fee to cover the additional elements of their role.
How do we select Route Panel Members?
Our Route Panel Members are, without exception, outstanding representatives of the industries they serve, carefully selected to undertake this important role.
Our selection criteria include, but are not limited to:
applied expertise rather than generalist: we need Members with 'hands-on', recent specialist expertise – our Members understand the detailed requirements of different occupational roles and can speak from a position of authority (we rarely accept applications from candidates representing training providers or professional bodies, unless the individuals themselves can demonstrate applied, high level expertise in a particular occupational field; the valuable perspectives of these types of organisations are, instead, channelled through the Institute's Stakeholder Reference Panel)
expertise at the right level of seniority: we're looking for Members with a track record of significant achievements and seniority within their organisations, generally director level or above – the professional credibility of our Members and their ability to take a strategic view of occupational needs, are vital to the Panels' success
relative lack of conflict of interest: we work hard to minimise conflicts of interests that may, or may be seen to, compromise Panel recommendations – that's why we're unable, for example, to consider applications from candidates who express an interest in joining a particular Panel, but are already involved in trailblazer groups or T-Level Panels in the same sector (though we may, in certain circumstances, consider former members of such groups or candidates working in sectors that are different)
We actively manage the balance of skills and expertise on the Panels to meet the requirements of each route and so will deliberately avoid taking multiple representatives of the same sector or occupation.
Are you interested in being considered for Membership of a Route Panel?
To identify and attract candidates of the right calibre and ensure Panels reflect diversity of background and experience, we use executive search, soft search and open recruitment methodologies. All Route Panel recruitment is managed by our Membership Office.
Our open recruitment competition takes place annually in May/June and is open to any candidate who meets the criteria for the role. Open recruitment is primarily aimed at developing a pipeline of prospective Members that enables the Institute to fill future Panel vacancies as soon as they arise.
We advertise the start of our open recruitment campaign through our social media channels and on our website.
Meet our Route Panel Members 
Agriculture, environmental and animal care
Jude Capper, PhD ARAgS
Route Panel Chair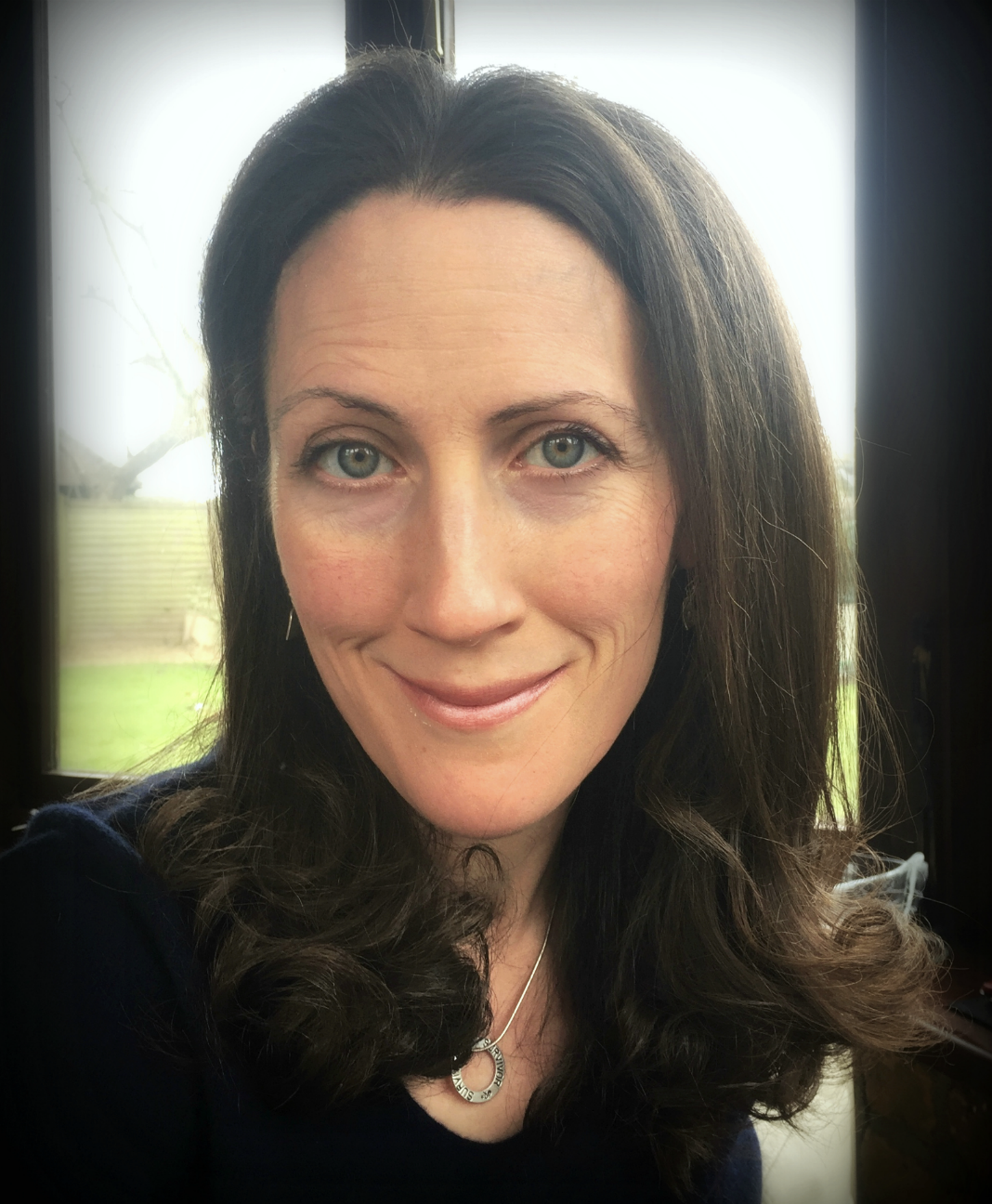 Independent Livestock Sustainability Consultant 
Jude L. Capper, PhD ARAgS undertook her BSc (Agriculture with Animal Science) and PhD (Ruminant Nutrition and Behaviour) at Harper Adams University College (UK), followed by post-doctoral research at Cornell University (USA) and a faculty position at Washington State University (USA).  She is currently an independent Livestock Sustainability Consultant based in Oxfordshire, UK.
Jude's research focuses on modeling the sustainability of livestock production systems, specifically dairy and beef, including quantifying changes made by improving productivity or adopting differing management practices. She is also currently working on projects relating to the impacts of medicines use on UK beef farms and the national and global impacts of livestock health and welfare on system sustainability.
Jude's professional goal is to communicate the importance of factors affecting livestock industry sustainability to enhance the knowledge and understanding of food production stakeholders from the farmer through to the retailer, policy-maker and consumer. She has an active social media presence and spends a considerable amount of time de-bunking some of the more commonly-heard myths relating to livestock production. To this end, she was awarded the Women in Dairy "Dairy Industry Woman of the Year 2017" and the Farmers Guardian "Farming Hero of the Year 2018" awards, and was awarded Associate Membership of the Royal Agricultural Society in 2018.
Andrew Counsell
Awaiting biography
Peter Danks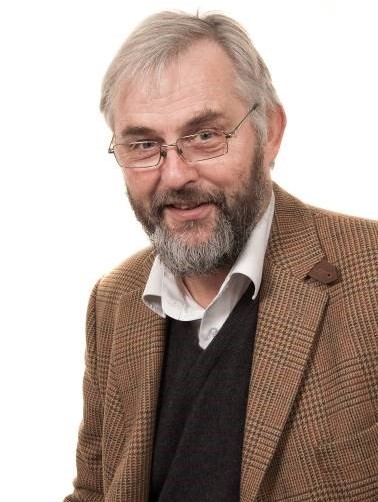 Director, Reading Agricultural Consultants
Peter is Director of Reading Agricultural Consultants, a group industry experts delivering agricultural and environmental advice to clients across the UK, from companies running major infrastructure projects to small livestock farms.
Peter is a chartered environmentalist and an expert in agriculture, hydrology and ecology. He was formerly a trustee and member of the Board of Management of the Berkshire, Buckinghamshire and Oxfordshire Wildlife Trust, and member of both the Environment Agency's Thames Regional Environment Protection Advisory Committee and Council of the British Institute of Agricultural Consultants.
Peter's involvement in the Route Panel is founded on a strong belief in the benefits of workplace learning: transferable knowledge, skills and behaviours employers actually need; and more defined opportunities to start and progress in a chosen career.
Dr Juliet P Dukes   
Senior Scientific Officer, Royal Society for the Prevention of Cruelty to Animals (RSPCA)
Juliet is an animal scientist with a background in molecular biology and genetics research. She has a PhD in Zoological Genetics and has worked with animals in diverse contexts, including forensic science, neuroscience, veterinary virology and human cancer research.
As a Senior Scientific Officer at the RSPCA, Juliet works with colleges, universities and doctoral schools to embed animal welfare and ethics in their programmes. She also leads the development and delivery of the organisation's tertiary education programme for post-16 students using animals in their professional or personal lives.
Martin Emmett              
Director, Tristram Plants
Martin has been active in both skills development and horticultural business management since graduating with a BSc in Horticulture from Reading University in 1986. He is currently a Director of Tristram Plants, a group of wholesale nurseries supplying garden centres and multiple retailers across the UK. Alongside his management role, he also provides training consultancy in specialist horticultural skills to growers, gardeners and landscapers.
Martin currently chairs an Education and Employment sub-committee on behalf of the Ornamental Horticulture Roundtable Group and has previously held lectureships at Brinsbury College and Reading University.
Chris Moncrieff
Head of Horticultural Relations for the Royal Horticultural Society
Chris undertook his HND in Commercial Horticulture at Writtle Horticultural College and subsequently joined the tomato producer Van Heyningen Brothers, where he remained through a number of incarnations of the company, finally taking on the role of Production Director for Vitacress Herbs. After 35 years with the business, Chris moved to the Royal Horticultural Society, a charity most famous for its annual flower shows, such as Chelsea Flower Show, as well its education and community work.
Chris's current work focuses on charitable projects involving the Society's plant trials, bursaries for horticulturalists to travel, partner gardens and plant societies, as well as membership of the Ornamental Horticulture Round Table Group, which helps to promote ornamental horticulture to government departments. Chris is an active advocate of horticulture as a career and is passionate about encouraging training and development. He was formerly a Trustee of Lantra, a leading awarding body for land-based industries in the UK and Republic of Ireland, and has served ten years as a school governor.
Business and administration
Andrew Ground
Route Panel Chair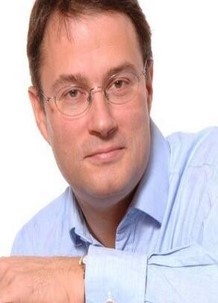 CEO & Co-founder, Tutorfair
Andrew co-founded Tutorfair, a website to help parents find great tutors.  He was previously Chief Commercial Officer of LOVEFILM, Managing Director of Homeserve, and Brand Marketing Director at Sainsbury's.  He trained at Procter & Gamble after Cambridge University. In his spare time he has been a local Councillor and a school governor.
Sallyann Brookes
Chief People Officer, 10x Future Technologies Limited
Sallyann originally began her career in marketing before moving into HR. Over the past 25 years, she has worked across a range of contexts, including fast moving consumer goods, retail, finance and technology, for companies as diverse as Unilever, SC Johnson, Barclays, The John Lewis Partnership, The Coop Group and Conviviality. 
Sallyann is a Fellow of the Chartered Institute of Personnel and Development (CIPD) and has extensive experience of leading HR functions and building organisational capability. As Chief People Officer at 10x Future Technologies Limited, she heads up the company's people agenda, which focuses on allowing 'great people to thrive and ensuring the company is a 10x better place to work'.
Barbara Gibbon
Media consultant (formerly Sky Television)
Barbara has spent her entire career working in the media, including some 20 years at Sky Television, the UK's premier pay TV service. During that time, she was an Executive Producer on Sky News, launched a new entertainment channel and was involved in a number of business-to-business channels before taking up her final post there as Director of Production and Operations in the company's marketing department.
Throughout her career at Sky, Barbara was directly involved in a number of mentoring and apprenticeship schemes, principally – and successfully – aimed at giving less advantaged students the opportunity to gain full-time trainee and apprenticeship roles within a large media company.
Andrea Lansbury
 HR Director, Benefit Cosmetics UK & Ireland
 Andrea has been with the Benefit brand since 2004. Prior to that, she worked within the LVMH group – the world's largest luxury group, employing more than 150,000 people worldwide. 
 Although Andrea's role covers the full employee life cycle, including talent acquisition, employee relations, compensation and benefits, her passion has always been for people development. Benefit has won many employer awards, including 'Best Large Employer within the East' and 'Best Large Business Award for Innovation'. Earlier this year, Andrea herself was recognised by the Chartered Institute of Personnel and Development for her 20 years' contribution to, and excellence in, HR.
 Andrea is a huge supporter of apprenticeships and Benefit are really proud of the success they have seen in this area over the past seven years.
Christine McLean
Head of Profession for Project Controls in Nuclear, Wood
Christine is Head of Profession for Project Controls in Nuclear for Wood, a global engineering company employing some 60,000 staff. She has significant international experience, having spent parts of her career in Japan, South Africa, Paris and Dubai and worked on a number of worldwide – often multi-billion pound – projects.
Christine is an expert in cost management, change management, planning, estimating and risk and opportunity management. Alongside her role at Wood, she is an Engineering and Construction Industry Training Board (ECITB) accredited trainer and assessor for NVQs and a Director for the Association of Cost Engineers (ACostE), having gained her Fellowship there in 2018.
Professor Philip Powell
Executive Dean, Pro Vice-Master (Enterprise and Innovation), and Professor of Management, Birkbeck, University of London
Philip is Executive Dean, Pro Vice-Master (Enterprise and Innovation), and Professor of Management at Birkbeck, University of London. His extensive research into information systems, management, operations and higher education management has led to more than 350 published outputs.
Before becoming Dean in 2009, Philip was Deputy Dean of the School of Management at Bath and previously worked at Warwick, Adelaide, Southampton and Lisboa Universities. He is a Fellow of the British Computer Society, Academy of Social Sciences, Centre for Distance Education, and the Higher Education Academy. He is also a Senior Scholar of the Association of Information Systems and a former president of the UK Academy for Information Systems. Prior to becoming an academic, Philip worked in insurance, accounting and systems analysis. His long-standing interest in skills development and opportunities for reskilling led him to his current role as a Route Panel Member.
Caroline Cuthbert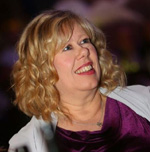 HR Director, Ward Security
Caroline is the HR Director for Ward Security, a national security company employing 1,000 staff across the UK.  She has held this appointment since 2016, providing strategic transformational advice and support to the Board and serving as a member of the senior leadership team.
Prior to joining Ward, Caroline had a successful track record as an HR generalist in industries such as pharmaceutical manufacturing, distribution and logistics, and engineering systems. During her 25-year career, she has held a number of senior operational roles in major FMCG companies, where her strong focus on the customer promise and commercial acumen helped drive operational excellence and led to awards for 'Outstanding Employee Contribution' and 'Supply Chain Innovation'.
Under Caroline's drive to inspire the skills agenda, Ward Security has launched the Ward Security Training Academy, offering a 'Train to Gain Employment' programme that provides access to nationally recognized security training qualifications and a direct career path into employment. 
Kristin Watson FCA
Director of Professional Qualifications, Ernst & Young
Kristin is Director of Professional Qualifications at Earnst & Young, responsible for the development and delivery of qualifications for school leavers, graduates and experienced hires across the company's many different services. It's a role that involves significant liaison with external tuition providers, professional bodies, regulators and other employers within the sector. It also has a strong connection with the company's apprenticeships programmes.
Kristin previously worked for the Institute of Chartered Accountants in England and Wales (ICAEW) as a Director in the Learning and Professional Development Department, leading on client relations, student support and promotion of the Institute's Associate Chartered Accountant qualification. She was formerly Chair of the trailblazer steering committee for the professional services sector, overseeing the development and delivery of the Level 7 Accountancy/Taxation Professional Apprenticeship Programme.
Care services
Sir Roger Singleton CBE
Route Panel Chair
Safeguarding Consultant and member of the Independent Family Returns Panel
Sir Roger was chief executive of Barnardo's for 21 years and was awarded a knighthood for his services to children in 2005. From 2007-2012 he chaired the Independent Safeguarding Authority, a Home Office agency created to decide who should be statutorily barred from working with children and vulnerable adults because of the risk they posed to them. He was also the Government's Chief Adviser on the Safety of Children. Recently he has been the interim Managing Director of Lumos - an international charity founded by J K Rowling to end the unnecessary institutionalisation of children globally. Sir Roger currently has his own consultancy specialising in safeguarding. He is also a member of the Home Office Independent Families Returns Panel.
Safeguarding Consultant and member of the Independent Family Returns Panel
Lesley-Anne Alexander CBE
Formerly CEO, The Royal National Institute of Blind People
Lesley-Anne has had a long career in the public and voluntary sectors. She was CEO of the Royal National Institute of Blind People (RNIB) from 2004 until 2016 and, before then, Director of Operations for the Peabody Trust and Director of Housing for the London Borough of Enfield. While at RNIB, Lesley-Anne was instrumental in uniting the fragmented sight loss sector through the development of the UK Vision Strategy. She also created the RNIB Group of charities.
Lesley-Anne holds a number of non-executive positions, including Non-Executive Director of Metropolitan Thames Valley Housing Trust and Big Society Capital. She is Chair of the not-for-profit practice at Brevia Consulting and a trustee of the MicroLoan Foundation, a development charity providing advice and small business loans to women in Malawi, Zimbabwe and Zambia. Lesley-Anne is a Freeman of the Guild of Entrepreneurs and was awarded a CBE in 2012 for services to the voluntary sector.
Clair Davies
Principal, Appletree Treatment Centre
Clair has been working with children and young people with social, emotional and mental health difficulties since graduating from Cambridge University in 1989. She started her career in a secondary residential special school and subsequently studied for her Masters in Special Education. In 1995, Clair helped establish Appletree Treatment Centre – a group of children's homes, special schools and therapeutic services specialising in assisting young girls and boys traumatised through abuse and neglect to return to families, foster families and day schools. 
Clair was previously Chair of the children, young people and families apprenticeship trailblazer group. She is passionate about creating training opportunities that have a positive impact on the most vulnerable in society.
Martin Kelly OBE
Assistant Director, Children and Families, North Yorkshire County Council
Martin's 28-year career in social work has focussed on reforming and improving practice across child welfare services. He is an experienced system leader of early help, youth and social work services, developing and leading provision regarded as outstanding by Ofsted. As Assistant Director of Children and Families at North Yorkshire County Council, he is also the author of the award-winning solution-focussed 'No Wrong Door'* service, a multi-agency approach to supporting young people in or on the edge of care.
Martin is passionate about the benefits of practice-based learning and the value this brings to industry and public service. He is especially keen to see the growth of apprenticeship routes in the social services sector, seeing this as a way of improving workforce sustainability, particularly in hard-to-recruit areas.
* Martin would love to hear from employers who can offer work experience opportunities to care leavers supported by the Council's 'No Wrong Door' service. If you can help or you would like to find out more, please contact the Route Panel enquiry line.
Dr Antonis Kousoulis
Director for England and Wales, Mental Health Foundation
Antonis is an experienced public health professional and a leading thinker on mental health and prevention, promotion and inequalities in the UK. He is currently directing the Research, Programmes and Policy functions at the Mental Health Foundation across England and Wales.
Antonis is a doctor with an academic background in public health, having spent time in academia, the third sector and government. His experience includes leading the development team at the data research centre of the UK Department of Health, and numerous academic collaborations, including the Harvard School of Public Health and Imperial College London. He has published, peer reviewed and presented extensively, held editorial appointments for multiple publications, including The Lancet, engaged widely with mainstream media, and held various visiting teaching appointments, including at Oxford University and the London School of Hygiene and Tropical Medicine.
Catering and hospitality
Alison Gilbert
Route Panel Chair
Human Resources & Board Director, CH&Co
Alison is passionate about improving education standards in the hospitality sector and encouraging people, be that young, disadvantaged or just those that 'don't know', about what a wonderful career you can have in her sector. Alison has strong links with industry, is a non-executive director for Springboard and has been an informal advisor to People 1st in regards the new trailblazer standards. She has experience chairing multi-employer and stakeholder committees both at Springboard and in a past role working with local government in Adult Education.
Alison also has responsibility for business & administrative functions, learning & development, payroll & benefits services and in the past IT.
Lee Allsup
Executive Head Chef, Huddersfield University
Lee has a 20-year track record of success in the catering industry. He has been Executive Head Chef at Huddersfield University since 2016, where he has set a new benchmark for university fine dining. Two years on from his appointment, the catering team and service is now award-winning, with accolades including TUCO Catering Team of the Year 2017, Catering Innovation Award 2018, and runners up in both the 2018 Chef Guild and Cost Sector Chef of the Year awards.
Lee joined Huddersfield from Bolton Wanderers, where he helped steer the team to become national stadium of the year for culinary excellence and training. Before that, he was a national chef advisor for the Children's Food Trust and Head of Hospitality and Culinary Arts at Salford City College. Prior to moving into teaching,  Lee was executive Head Chef for Granada TV, part-owned and ran a Michelin rated restaurant in Cheshire, and spent almost eight years working in some of London's leading hotels, including Claridges, The Ritz and Hilton on Park Lane.
Professor David Foskett MBE CMA FIH BEd HONS
Awaiting biography
John Williams MBE
Executive Chef, The Ritz London
John became Executive Chef at The Ritz London in 2004, where he oversees some 60 chefs and is responsible for the hotel's restaurants, room service and banqueting and private dining rooms. He came to The Ritz with three decades of hospitality experience – from his first position as Commis Chef at a hotel in Northumberland to his 18-year tenure with the distinguished Savoy Group of Hotels and Restaurants, where he served as Premier Sous Chef at Claridge's and Maître Chef des Cuisines at The Berkeley, before moving to head up Claridge's kitchens as Maître Chefs des Cuisines in 1995.
John was appointed Executive Chairman of The Royal Academy of Culinary Arts in 2004 and is the Committee Chairman for the Academy's Annual Awards of Excellence. He has received numerous industry awards and represented Great Britain in the prestigious Bocuse D'Or culinary competition; he continues to mentor the English team. In 2005, he became the first British chef to be conferred with a CMA (the equivalent of an MBE) by the French Government and, in 2008, was awarded an MBE for services to hospitality.
Neil Rippington
Dean of the College of Food, University College Birmingham
Having built a successful career as a chef in Michelin-starred restaurants in France and London, Neil returned to education as a chef lecturer at South East Essex College. He later moved to Redbridge College, first as Programme Manager for Hospitality and Catering and then Quality Manager. In 2003, he joined Colchester Institute as Head of Centre for Hospitality and Food Studies; in 2007, the Centre was awarded Grade 1 for outstanding provision – the first and only outstanding grade in the history of the organisation. Since 2010, Neil has been Dean of the College of Food at University College Birmingham. In 2006, Neil was invited to join the team working on the creation of the Diplomas in Professional Cookery. His contribution was recognised with special awards from the British Hospitality Association and National Skills Academy for Hospitality. Neil is now a celebrated author and contributor to a wide range of books and resources on educational development in the hospitality and catering sector. These include the iconic 'Practical Cookery' series and 'Theory of Hospitality and Catering', co-authored with Professor David Foskett and sold across the world. Neil has acted as an external advisor/examiner for a number of universities and colleges and has also been a member of various committees and steering groups, including a role as External Expert for Hospitality and Catering for The Office of Qualifications and Examinations Regulation (Ofqual).
Construction
Tanja Smith
Route Panel Chair
Technical Director, Gradon Architecture
Tanja works between the UK and Mongolia and so adaptability to change has become integral to her life and what she does. Over the years Tanja has worked in a number of diverse practices and is able to draw from this experience working on a number of significant urban regeneration and master planning projects, which has seen her play an advisory role in Mongolia's national "Green City" initiative and BIM Mongolia. Tanja is also involved with NAWIC representing women in construction at regional committee level and is involved with CIAT as an assessor. She was the winner of the 2017 'Outstanding Woman in Construction' award. 
Dominic Benoist FCIOB FIOD
Director, Benoist Associates Ltd
Dominic has been working in the construction industry since 1973, starting out as an apprentice site engineer for George Wimpey, now Taylor Wimpey, and becoming a member of the Chartered Institute of Building some seven years later. In 1985, he joined Symm and began a career managing work on some of England's most historic and famous buildings.
In 1991 Dominic was highly commended at The Building Manager of The Year Awards for his exceptional work in planning the restoration of Taplow Court for SGI UK – then the largest project ever undertaken by Symm. In 1996 he was promoted to Construction Director, with responsibilities including oversight of the company's apprenticeship and management training schemes.
Dominic is now a Fellow of the Chartered Institute of Building (CIOB) and the Institute of Directors. He is passionate about the progression of young people within the craft and management fields in construction and, above all, believes that 'once you have a trade you have a career for life!'
Ruth Devine
Managing Director, SJD Electrical
Ruth is Managing Director of SJD Electrical, a high-growth SME electrical contractor in Milton Keynes. She is passionate about improving industry skills and promoting apprenticeships and was part of the trailblazer group that developed the Electrician Apprenticeship standard. 
Ruth is Chair of the Electrical Contractors' Association Skills Committee, supporting campaigns to encourage diversity and improve industry standards. She is also a volunteer Enterprise Adviser for the Careers and Enterprise Company, working to promote local employer engagement with education, as well as providing strategic support to help Milton Keynes College achieve the Gatsby Benchmarks for career guidance. 
Ruth is an alumni of the Goldman Sach's 10,000 small business growth programme and recently completed her MBA. 
Martin Dix
Director, Buildings, Peter Brett Associates now part of Stantec
Martin, a former Partner of Peter Brett Associates LLP now part of Stantec, is a Chartered Structural Engineer responsible for the company's UK Buildings Group.
Since 2012, Martin has led the company's role as industry Partner to UTC Reading, enabling students to access industrial experience as part of their education. He also sits on the School's Board of Governors. His work with the school and the company's broader corporate social responsibility programme led to the formation of the Peter Brett Foundation CIC in 2019, created to address the national skills shortage in the development and infrastructure industry. Martin is a founding board member. He is also a member of the Institution of Structural Engineers Education Committee and a former Chairman of the IStructE Thames Region Committee.
Having left school at 16, Martin gained his own academic qualifications on a part-time basis, supported by his employers. That has given him a lifelong and genuine passion for promoting the link between industry, schools and apprenticeships.
Professor Mukesh Limbachiya
Head of Degree Apprenticeships, Directorate of Research, Business and Innovation, Kingston University London
Mukesh is a Chartered Engineer with a wide-ranging career in the higher education sector. He is currently Head of Apprenticeships at Kingston University, where he has been instrumental in developing the civil engineer degree apprenticeship and is now leading a team responsible for the governance, quality and business of apprenticeships across the University. 
As a civil/structural engineer, Mukesh has a particular interest in novel construction materials, concrete technology and construction, as well as design processes for the modern, sustainable built environment. He has worked closely with different sectors of the construction industry and has a track record of providing expert strategic support on a range of projects and initiatives.
Mukesh has a passion for developing and promoting partnerships that offer creative solutions for addressing knowledge and skills gaps. He brings the same passion to his work as a Route Panel Member. 
Kevin McLoughlin MBE
Founder and Managing Director, K&M McLoughlin Decorating
Kevin is the founder and Managing Director of London-based K&M McLoughlin Decorating, one of the largest independent decorating companies in the UK and one of only two painting and decorating companies to receive charter status from the Chartered Institute of Building.
In 2012, Kevin designed and implemented the UK's first five-week pre-employment programme. Funded by the company, it offers work experience to people of all ages and backgrounds from across London. To date, almost 700 people have taken part, with a significant number going on to take up employment or full-time apprenticeships. 
Kevin is a Fellow of the Chartered Institute of Building and, last year, was appointed a Board Trustee for the Construction Industry Training Board. He is an avid supporter of apprenticeships. As well as his role as a Route Panel Member, he has also been involved with the Greater London Authority group for Skills for Londoners and was the lead employer representing the painting industry on the painting and decorating trailblazer group. In 2014, Kevin was awarded an MBE for his services to skills and apprenticeships.
Lucy Wiltshire MRICS MCIOB
Senior Commercial Manager, Morgan Sindall Construction & Infrastructure Limited
Lucy was awarded her BSc in Quantity Surveying from the University of the West of England, studying part-time whilst gaining valuable experience working for a tier one main contractor. The combination of academic and on-the-job learning fired an early passion for championing vocational routes to careers in the construction industry.
Lucy is currently Deputy Chair for the Constructing Excellence Berkshire Club, a committee member of the Constructing Excellence Oxford Club and, for the last 29 years, has been actively involved in shaping the work of the Chartered Institute of Building (CIOB) in her region. In 2015, she was presented with the Recognition of Outstanding Achievement Award by the Chief Executive of the CIOB for her long-term service to the Institute.
As well as promoting continuing professional development in the sector – including coaching candidates preparing for their Royal Institution of Chartered Surveyors Assessment of Professional Competence (APC) – Lucy is also a committed advocate for construction careers, working with schools locally to inspire future generations. In 2017, she joined the government panel leading the creation of the Construction: Design, Surveying and Planning T Level qualification; that work is now complete and the new qualification will be delivered in colleges from September 2020 – a landmark in the transformation of post-16 skills development.
Richard Hayes

Chief Executive, Institute of Highway Engineers (IHE)
Richard was appointed Chief Executive of IHE in June 2016, having previously served as President. He now represents the Institute on several external bodies and is leading its National Highway Engineering Academy.
Richard is a Chartered Engineer and Fellow of the Institute of Highway Engineers. Prior to taking up his current role, he worked as a freelance engineering and training consultant and was the Western Area Manager for Northumberland County Council's Local Service Department and Construction Division, leading on delivery of capital works on highways structure and street lighting. Richard's move to Northumberland followed 25 years working in highways maintenance for Stockton on Tees Borough Council, where he progressed through various roles from Senior Technician to Highway Services Manager.
Josie Rothera
Director of Civil Engineering, Leeds Becket University
Josie is a Chartered Civil Engineer, an Associate of the Association for Project Management, and a Fellow of the Higher Education Academy.  She began her career working in site management, often as the sole female in the delivery team, on projects ranging from high rise to secondary schools and Ministry of Defence contracts. 
Josie moved into academia in 2012 and is currently Course Director for the MSc Civil Engineering programme at Leeds Beckett University, teaching on undergraduate and postgraduate modules and leading on personal development skills for students, encouraging ownership of their professional progression. 
Josie is a Company Director of STEER Support and Mentoring CIC, a member of the Women's Engineering Society and of Women in Science and Engineering.
James Ennis
Senior Environmental Consultant, Arup
James is an environmental professional with over ten years' experience in environmental and corporate responsibility roles. He started his career with Network Rail, where he spent six years working in various roles managing corporate responsibility, waste and materials management and frontline environmental support to rail maintenance and infrastructure projects.
James joined Arup in 2015 where, as a Senior Environmental Consultant, he works in a Sustainability Team providing environmental advice to design and construction projects in the UK and abroad. He has also supported construction contractors on major UK infrastructure projects, including Thames Tideway Tunnel and High Speed 2. During this time, James line managed the first environmental apprentice in his organisation, giving him first hand insight into the benefits and opportunities apprenticeships create.
Creative and design
Iain Smith OBE
Route Panel Co-Chair
Film Producer, Applecross Productions
Iain has produced numerous films including: Mad Max: Fury Road; The A Team; Wanted; The Fountain; Children of Men; Alexander; Cold Mountain; Spy Game; Planet of the Apes; Entrapment; Seven Years in Tibet; The 5th Element; Mary Reilly; 1492-Conquest of Paradise; City of Joy; Killing Dad; Hearts of Fire; The Mission; The Frog Prince; The Killing Fields; Local Hero; and production managed Chariots of Fire' and Deathwatch.
In 2005 he was awarded a BAFTA for Outstanding Achievement in Film and was made an OBE by the Queen in the 2008 New Year's Honours List for services to film. In 2011, Iain Smith was appointed Chair of the British Film Commission. He is a patron of the London Film School, Chair of the Film Skills Council and Chair of the UK Film Industry Training Board.
* To reflect the nature of the filming industry and allow for periods of absence for filming and similar commitments, the Institute has elected to appoint Co-Chairs who share equal responsibility for leading the work of the Panel.
Vic Wade
Route Panel Co-Chair
Global Head of Training, DNEG
Vic Wade is Global Head of Training at DNEG, one of the world's largest providers of animation and visual effects (VFX) for film and television, including Oscar-winning work on films such as Blade Runner, Ex-Machina, Inception and Interstellar.
Vic joined DNEG in 2004 as a senior artist, progressing to supervision roles on films including Quantum of Solace, Iron Man 2, Angels and Demons and Total Recall. In 2010, he became Head of 2D, supporting an extended period of growth in the business and helping to set up and establish a new studio in Vancouver in 2015.
In 2016, Vic took up his current role as Global Head of Training, overseeing training across all of DNEG's growing network of studios in the US, Canada, India and London. His role includes working with the NextGen Skills Academy, an industry-led education initiative focused on developing the next generation of talent for the games, animation and VFX industries.
* To reflect the nature of the filming industry and allow for periods of absence for filming and similar commitments, the Institute has elected to appoint Co-Chairs who share equal responsibility for leading the work of the Panel.
Kath Geraghty
Workforce Development Manager, National Theatre
Kath works for the National Theatre on projects aimed at improving workforce diversity. Previously, she was a theatre lighting designer and technician, lighting world premiers for Alan Ayckbourn, John Godber, Tim Firth and Enda Walsh, in venues across the UK and Republic of Ireland.
Kath is a Non-Executive Director of social enterprise organisation, Creative Access, and Co-Chair of the technical training forum, Skillscene. She is passionate about encouraging young people to learn about technical/backstage theatre and, in particular, supporting young women into technical careers – many of those she has helped are now working successfully in the creative sector. She sees her role on the Route Panel as building on and continuing this work.   
Sophie Hicks
Managing Director, Sophie Hicks Architects
Sophie Hicks is a British architect. However, she began her career in the world of fashion, becoming a Fashion Editor at British Vogue. After ten years, she changed career and, in 1993, qualified as a chartered architect. Perhaps, predictably, her best known architectural work has been on behalf of leading fashion brands. She has designed shops for Yohji Yamamoto, Paul Smith, Chloé (over a hundred worldwide), and Acne Studios. Her practice is currently working on new-build houses in the UK, one of which has been shortlisted for the RIBA awards 2019. Sophie has also designed a number of exhibitions at the Royal Academy of Arts, London. Her most celebrated of these was SENSATION, Young British Artists from the Saatchi Collection.  
As a mother of three working-age children, Sophie is aware of the difficulty young people face in landing their first job and finding an enjoyable and fulfilling career. She is committed to her work for the Institute, hoping to improve the work and life chances of young people.
Courtnay McLeod
Founding Director, Bauer Academy
Courtnay is the Founding Director of the Bauer Academy, which delivers industry-immersed learning opportunities to individuals, businesses and communities across the UK. With a commitment to supporting under-represented groups, the Academy provides a pipeline of talent to the creative industries. 
Courtnay previously worked as an academic at universities in the UK and abroad, holding advisory posts, visiting professorships in media convergence, and teaching fellowships. She is a Fellow of the Higher Education Academy and Fellow of the Royal Society of Arts.  
Courtnay is passionate about innovating education and ensuring skills provision is aligned with learner, employer and industry needs.
Peter Kuh
Furniture Designer
Peter designs and makes furniture.  He learned his skills during four years of workshop training in the US and UK, before setting up his own furniture workshop in Devon. Peter began teaching furniture subjects ten years later and subsequently worked for almost 20 years as a lecturer and manager at Rycotewood College in Oxfordshire, training future furniture designers and makers.
Peter's commercial and educational work led to the development of a large network of practising designers and makers. He is committed to providing excellent technical education that realistically prepares people to work productively in commercial craft businesses.
Wesley Johnson
Head of Production, PA Media
Wesley is Head of Production at PA Media, the UK and Ireland's national news agency. With more than 16 years' experience covering national news across print, online and mobile, he now leads the production operations for PA's wire and digital services and liaises with product and commercial teams to manage relationships with some of the world's biggest media organisations.
Wesley's previous roles as North America Correspondent and on the newsdesk have seen him cover a wide range of breaking news, from terror attacks, natural disasters and high-profile criminal trials to celebrity events, royal occasions and elections in both the UK and the US. He also took a leading role in the agency's news coverage of the London 2012 Olympics.
Wesley joined PA as a trainee in 2002, now runs the agency's editorial trainee scheme and represents PA on the Journalism Diversity Fund. He sees his role on the panel as helping to ensure all apprentices are equipped with the skills they need to thrive in their industry.
Digital
Mark McClennon
Route Panel Chair
Chief Information Officer (CIO), Burberry
Mark is a firm believer in the power of digital technology to inspire and connect people. As Chief Information Officer (CIO) at Burberry, he has driven a broad global agenda across both digital and more traditional technologies to do just that.
Prior to joining the iconic fashion brand, Mark worked at consumer goods giant Unilever for 29 years. In January 2007, he became CIO of Unilever's North America division and, from January 2011, led the global digital transformation of all of Unilever's consumer-facing technology. Mark is currently on the advisory board of the First Love Foundation (a charity that provides food, support and advice to people facing crisis in their lives) and is also a non-executive director at Bonmarché.
Mark took up his role as Chair of the Digital Route Panel in January 2019, seeing it as an opportunity to work with colleagues across the landscape to help define the skills, knowledge and behaviours needed by the next generation of digital apprentices and learners.
Dominic Gill
Director, PPG Consulting Ltd
Dominic is a Director of PPG Consulting Ltd and acts as Skills Policy Consultant to Microsoft UK. He has worked with Microsoft since 2006 and founded Microsoft's award-winning Apprenticeship Program. 
Dominic is also Managing Director of Intequal, a Microsoft Learning Partner delivering digital apprenticeships and commercial IT training, and co-founder of Franklin Apprenticeships, a US-based apprenticeship consultancy and capacity building organisation. Intequal was initially set up to provide an 'employer engagement' function for the Microsoft Program but now offers a remotely delivered, instructor-led apprenticeship. Franklin Apprenticeships is acting as a catalyst to drive quality and scale in US competency-based apprenticeships, using methods and best practice originated in the UK.
Lisa Hamilton
Associate Director, Deloitte
Lisa is an Associate Director in Deloitte's Cyber Risk practice, based in London. She has an MSc in Information Security and over 12 years' experience working in the cyber security industry. Her work focuses predominantly on large-scale cyber transformation programmes for clients within financials services. She has significant experience working on cyber-security strategy, risk management and cloud transformation programmes.  
Lisa leads the Women in Cyber initiative at Deloitte and has developed this over the last four years, within the UK and across Europe, the Middle East and Africa, with the aim of promoting gender diversity in the cyber-security industry. She was listed most recently in SC Magazine as one of the 50 most influential women in cyber-security UK.
Rob Mettler
Director of Digital Business, PA Consulting
Rob is Director of Digital Business at PA Consulting. He has over 24 years' experience of digital transformation, helping public and private sector organisations agree their digital strategies, future product and service development, and supporting delivery. He helped launch and run NHS Choices and has been instrumental in transforming global innovators into customer centric organisations, as well as modernising clients' customer engagement. In 1998, Rob was part of the winning Realworld team at the inaugural British Academy of Film and Television Arts (BAFTA) Interactive Entertainment awards.
As an international speaker on digital, Rob explores the value of digital for organisations and the need to transform both inside and outside – meaning changes in governance, technology and organisational structures, as well as the underlying skills of organisations. He is passionate about the need for digital skills and capability development and was proud to join the Digital Route Panel in 2017.
Jo Morfee
Co-founder and Director, InnovateHer
Having worked in the digital sector for over a decade, Jo saw first-hand the negative impact of the gender gap. In response, she co-founded InnovateHer, a pioneering organisation with a mission to tackle the gender imbalance within the digital and tech sector through education and campaigning. 
Working with young women aged 12-18, InnovateHer uses schools-based programmes and industry role models to reverse gender inequality, improve digital skills and invest in the future of young people. The team also works with companies across the UK to help them become more diverse and inclusive.
Before joining the Route Panel, Jo served on the digital trailblazer group. She is passionate about ensuring young people have access to a broad range of options post-16, particularly those who may not be able to afford University.
Tom Morgan
Director of Digital, The Spectator
Tom is Director of Digital at The Spectator, the world's longest running weekly magazine. He sets and delivers the digital strategy across the company's digital product portfolio, including development of new industry-leading products.
Tom is an experienced digital leader with a background in digital product design and development, gained from working with top brands such as Apple, Accenture, Canon, HSBC, EDF and SPARCK. He started his career at the Apple Store Genius Bar when he was 18 – pre-apprenticeship days. He still credits 90% of what he knows today to those crucial formative years. That's why he cares so deeply about getting young people into the workplace and learning digital skills as soon as they can.
Giselle Stewart OBE
Director, UK Corporate Affairs, Ubisoft
Giselle joined Reflections, a leading independent software studio, as General Manager in 1996, following an MBA at Durham University. Reflections later became part of Ubisoft, the global video games publisher and developer. Now Ubisoft's Director, UK Corporate Affairs, Giselle's focus is on facilitating the company's growth and further investment in the UK.
Alongside her day job, Giselle is an active contributor to various industry associations, with a particular interest in skills and talent development. She is on the governing body of Newcastle's first University Technical College and an Advisory Board Member for NextGen Skills Academy, working to increase the sector's industry-led qualifications and developing qualifications for emerging roles. She is also an Advisory Board Member for the Department of Computer Science at Durham University as well as the Institute of Industrial Strategy at Kings College, London.
In 2016, Giselle received an OBE for services to video games and was named as Person of the Year at the TIGA (the games industry trade association) Industry Awards.
Naina Bhattacharya
Chief of Staff and Transformation Director, EY
Naina specialises in solving cybersecurity and data protection challenges for large organisations. She has 14 years' cross-industry experience in retail and investment banks, insurance companies, pharmaceuticals, charities and utilities. In her current role, Naina works closely with the leadership team across more than 90 countries to create a unified strategy for the region, run operations, monitor financial performance and support the development of the company's recruitment strategy, training programmes and career models aimed at attracting more diverse talent into the sector.
Naina has degrees in computer engineering and business administration and is very much a champion for diversity in cybersecurity. In 2018, she won the Power Woman 'She Inspires' Award for women of Indian origin and was a finalist in both the Cyber Security Woman of the Year Awards and Information Age UK Women in IT Awards.
She is particularly interested in contributing to the route panels because she believes in 'on-the-job' learning, especially in an emerging area like cybersecurity where there is a big skills shortage.
Neil McLeavey
Senior Manager, Programme Delivery, Metropolitan Police Service
Neil has more than 15 years' experience of leading major IT and digital transformations to improve business outcomes, with a strong focus on the people aspects of change and on fostering an agile-digital mind set. He joined the Civil Service in 1996 and has remained in the public sector, motivated by the benefits to society and the vast opportunities for change. He currently holds a senior strategic delivery role within the Metropolitan Police Service, where he is responsible for managing complex business-focussed digital delivery programmes to serve and protect Greater London's eight million residents.
Passionate about both the difference technology can make to society and people's personal and professional development, Neil has mentored secondary school students with the Prince's Trust and is a business mentor for King's College, London, and for the Chartered Management Institute. Whilst a civil servant, he introduced the first digital apprenticeships for his department, seeing first-hand the growth, development and career opportunities apprenticeships offer.
Education and childcare
Mary Isherwood MEd, NPQH
Route Panel Chair
Headteacher, Camberwell Park Specialist Support School
Mary has always worked in the field of Special Education. She was a class teacher  in a special school in Lancashire for 10 years before moving on to hold middle and senior management posts in Rochdale LA and currently in Manchester LA. 
Mary has been headteacher of Camberwell Park Specialist Support School since September 2006. 
The school has been judged outstanding three times under her tenure, in 2010, 2013 and most recently in January 2018. 
Mary is an established National Leader of Education and her school is a National Support School. As such, Mary and members of her team offer support to other schools in challenging circumstances. 
Mary Murphy               
Principal/CEO, Riverside College, Widnes and Runcorn (Halton)
After a successful career as a general manager in the travel and tourism industry, Mary changed paths and became a teacher in post-16 education. Twenty two years later, she is Principal of Riverside College, Widnes and Runcorn (Halton).
Mary is passionate about vocational education and her own career path is testament to this; she left school at 16 to study Hospitality and Catering Institutional Management at Nelson and Colne College and then Huddersfield Polytechnic.
Mary has a wealth of industrial and educational experience. Every day, alongside her team of teaching, support and training staff, she invests that experience in young people and adults to ensure they have the best opportunities to fulfil their potential.
Professor Jean-Noel Ezingeard
Deputy Vice-Chancellor, Manchester Metropolitan University
Jean-Noel is Deputy Vice-Chancellor at Manchester Metropolitan University. As well as ensuring the successful strategic functioning of the University, he has driven forward some of the institution's most impactful projects, including the creation of the largest degree apprenticeships portfolio in the UK. Before joining Manchester Met, Jean-Noel was Executive Dean of Kingston Business School in London, overseeing a £30m transformation of the School's buildings and significant growth in research activity to become the top modern Business School in the Research Excellence Framework.
An engineering science graduate from École Centrale de Lille – an Engineering Grande École – Jean-Noel went on to obtain an MSc in Advanced Manufacturing Systems and PhD from Brunel University, where he became a lecturer and Course Director for their Special Engineering Programme. He subsequently joined Henley Business School, where he served as Professor of Processes and Systems Management and Academic Dean. Jean-Noel is currently Vice-Chancellor Designate of the University of Roehampton, a post he will take up on 1 May 2019.
Dr Eunice Lumsden
Head of Early Years, University of Northampton
Alongside her role as Head of Early Years at the University of Northampton, Eunice is also a Senior Fellow of the Higher Education Academy, a Fellow of the Royal Society of Arts and a registered social worker. 
Eunice spent over 20 years specialising in safeguarding and adoption before entering higher education with a personal mission to raise the profile of early childhood. She has extensive experience in advising on workforce development and qualifications nationally and internationally.  She contributed to the external reference groups for Early Years Professional Status and Early Years Teacher Status standards and was on the expert group for the Early Years Level 2 qualification. Her research interests include the professionalisation of the early childhood workforce, child maltreatment, poverty and adoption. 
Dr Julian Grenier
Headteacher, Sheringham Nursery School and Children's Centre
Julian is the headteacher of Sheringham Nursery School and Children's Centre in Newham, East London, which co-leads the East London Partnership, a National Teaching School, and is the lead school in the East London Research School. Prior to joining Sheringham, Julian was the senior Early Years Adviser in Tower Hamlets.
Julian gained his Doctorate in Education from the UCL Institute of Education in 2013 for his research on how early years practitioners work with and understand two-year olds. He has written several best-selling books about early years education and care and was an adviser to the Nutbrown Review of Early Education and Childcare Qualifications. Throughout his career, Julian has remained passionate about supporting the development of the whole early years workforce.
Dr Paul Elmer
Associate Head of College, University of Westminster
Paul is Associate Head of College at the University of Westminster, where he is responsible for improving teaching in a business school that has the most diverse student body in the UK.
Paul's university leadership spans communications and business faculties and his commitment to students and to teaching is evidenced by a strong focus on staff development as a route to better curriculum design, better teaching and social relevance. In 2005, in recognition of his innovation in vocational education, he became a National Teaching Fellow.
Paul advises on academic development internationally, particularly in relation to education that delivers social mobility and specialises in the future of work in his own research. He brings to the panel a clear focus on emerging markets for knowledge, skills and people, and the tools needed to meet those challenges.
Engineering and manufacturing
Dr Graham Honeyman CBE
Route Panel Chair
Chief Executive at Sheffield Forgemasters
Dr Graham joined Parsons Turbine Generators Limited in 1978 as a Research Metallurgist rising to Principal Engineer before joining Sheffield Forgemasters as Technical Director in 1988. He led a management buyout of the Company, turning around its fortunes and was appointed Chief Executive in 2005. At the IOD Director of the Year Awards in 2010, Graham was very proud to win the Global Director of the Year, Investing for Growth Award and Overall Director of the Year. Graham was awarded a CBE in 2008 and in 2012 Graham received the Bessemer Gold Medal. He was made an Honorary Doctor of Teesside University in 2013.
Bob Barnes FIMI MIoD
Managing Director, Motortrade Consultants Ltd
Bob has worked in the motor industry for some 53 years. He started his career in engineering in 1966, before moving into sales and then management and reaching board-level at the age of 37, when he was appointed to the role of Sales and Marketing Director. 
He worked closely with Toyota in the nineties, including a period as National Dealer Council Chairman. He also worked with the Institute of the Motor Industry (the professional association for individuals working in the sector) on the development of GNVQs. During this time, Bob was made a Fellow of the Institute. In 2003, he saw a niche in the market and set up Motortrade Consultants, assisting and coaching managers to meet the newly launched Manufacturers Standards.
Alongside his motor industry experience, Bob is also a children's author. His first book was published in November 2017; his second is due out later this year.
Dr Brian Counter
Technical Director, UK Permanent Way Institution (Engineering Council Licenced Institution)
Brian started his career as a graduate at British Rail in 1979, progressing to become a senior Track and Civil Engineer. Following privatisation, he became Balfour Beatty Regional Director of Rail Maintenance for Midland Main Line, before joining the Civil Service as the Track Adviser to the Rail Regulator. In 2004, he took up post as a General Manager at Carillion Rail and, from 2006 to 2015, was  Head of Architecture and Civil Engineering at the University of Derby. Alongside his current role as Technical Director at the UK Permanent Way Institution (PWI), Brian also works for the University of Derby as a Senior Lecturer and Apprentice Curriculum Consultant.
Brian has served as member of a number of technical committees for Railway Engineering Conferences
and International Rail Conferences and is also chair and a member of Institution of Civil Engineers (ICE) and PWI panels. His wide-ranging research includes 12 publications on railway maintenance, life extension, ballast sustainability and climate change.
Brian has a PhD in Railway Systems from the University of South Wales, MBA and PGPLT from the University of Derby, and a BSc (Hons) Civil and Environmental Engineering from Newcastle University. He is a Chartered Engineer and fellow of ICE, PWI and the Higher Education Academy (HEA).
Ian Eva
Apprenticeship and Technical Training Manager, Jaguar Land Rover 
Ian is an experienced engineering and HR professional, with a wide-ranging career in the advanced engineering and manufacturing sector, focusing particularly on the automotive industry.
Before specialising in HR, Ian was an engineering apprentice, progressing to roles covering a wide range of functions in the automotive product lifecycle, including design, testing, launch, conformance, quality management and production. He now leads the design, development and delivery of Jaguar Land Rover's work-based learning and vocational education programmes, drawing on his own engineering experience to ensure they meet the needs of both the company and wider industry sector.
Prior to joining the Route Panel, Ian was the founding chair of the automotive apprenticeship trailblazer group.
Paul Roe
Technical Director, Vapour Trail Systems Ltd
Paul is a consultant electrical engineer specialising in power control systems and automation for the electricity supply and rail industries.
Paul started his working life as an apprentice with Rolls Royce Aero Engines in Derby, which sponsored him through college while he studied for his Ordinary National Certificate (ONC) and Higher National Certificate and Diploma (HNC and HND).
Since then, Paul has worked in a variety of roles for household names including PowerGen, E.ON and Western Power Distribution. He is the director of his own small company as well as a director trustee of the Electricity Supply Pension Scheme. 
Captain M F Rose
Defence Engineering Champion Team Leader, Ministry of Defence
Mike joined the Royal Navy (RN) in 1982 as an artificer apprentice, before specialising in marine engineering and applying his trade at sea and ashore in the rank of Petty Officer. He was selected for commission as an Officer in 1988 and, since then, has undertaken a number of sea assignments, from DMEO on HMS Newcastle to MEO on HMS Sutherland. His last assignment was on HMS Albion as Cdr(E) in 2011. In between sea appointments, Mike has held positions in engineering support, acquisition and HR, interspersed with RN-sponsored academic development, including an MSc in Engineering and MA in Strategic Studies.
Mike was promoted to Captain in February 2015 and assigned to the inaugural role of Defence Engineering Champion Team Leader. He now has responsibility for driving coherence across the multitude of engineering skills initiatives in the Ministry of Defence, working collaboratively with partners in industry, the professional institutions and government. His early roots as a 'boy apprentice' and his own significant career experience provide the perfect foundations for his role as a Panel Member.
John Warden
Managing Director, Quintilian Ltd
John was formerly Chief Executive of the Nuclear Institute, a professional membership organisation, and served in the Royal Navy (RN) for over 20 years as a submariner, engineer and training manager. During his Navy career, he was responsible for RN education and apprenticeships policy and implementing training standards across the RN and parts of defence. 
John now works as a consultant, specialising in board-level advice and support in strategic education and training across the engineering and defence sectors. As well as being a Route Panel Member, he is a member of the Institute of Directors' Accreditation and Standards Committee and also runs a professional photography studio.
John is a graduate of Oxford and London Universities, a Fellow of the Institute of Physics and Nuclear institute, and a Chartered Engineer and Chartered Physicist. He is also a member of the Master Photographers Association and Institute of Directors and a Trustee of the Aston Martin Heritage Trust.
Suzi Bourne
CEO, Nemein Ltd
Awaiting biography
Nicola Johnson
Chief Engineer and Director of Health, Safety, Security and Environment (HSSE), E.ON UK
Nicola is Chief Engineer and Director of Health, Safety, Security and Environment (HSSE) at energy supplier E.ON UK, managing lighting and heating for millions of customers, safely and securely. She is a recognised leader in the European energy industry, with an outstanding track record in project management of national infrastructure investment in the UK totalling more than £100 million.
Nicola is also responsible for more than 1,500 employees in E.ON's engineering 'family'. She is dedicated to supporting the development of future leaders and actively involved in fostering junior engineers in establishing their careers.
Nicola is a Fellow of the Institution of Mechanical Engineers and committed supporter of STEM (science, technology, engineering and maths) activities with apprentices and Big Bang Fairs (a partnership with the UK's major science and engineering bodies aimed at promoting STEM opportunities to young people).
Lisa Bingley
Operations Director, MIRA Technology Institute
Lisa joined the MIRA Technology Institute as Operations Director after 20 years working in the automotive engineering sector. She started her career as a toolmaking apprentice before moving on to become a technician apprentice with Ivertech/Magnesium Services Ltd, where she progressed to project engineer. While studying for a degree in engineering at Brunel University, Lisa completed an industrial placement at Daewoo and subsequently joined the HORIBA MIRA graduate programme, moving through a range of roles, from safety integration engineer to programme manager.
Lisa is a Chartered Engineer and works in a voluntary capacity for the Institution of Mechanical Engineers, currently as chair of the automotive events programme committee and vice chair of the automotive division board. She is a STEM (science, technology, engineering and mathematics) ambassador for Warwickshire, working with local schools to set up Imagineering clubs (where pupils work on practical engineering projects) and acting as a judge at the finals of the Big Bang UK Young Scientists and Engineers Fair. Lisa sees the collaboration of industry and education as key to delivering the specialist skills development that is vital to the future of the automotive and transport sectors.
Alan Poole BSc, CEng, FIET
Engineering and Technical Director, Wood Nuclear
Alan is an apprentice-trained Fellow of the Institution of Engineering and Technology and a Chartered Engineer with over 36 years' experience in the design of electrical, control, instrumentation and safety systems. He has worked in a variety of industries, ranging from nuclear through heavy and fine chemical, automotive and medical.
Alan is currently the Engineering and Technical Director for Wood Nuclear, supporting more than 1,100 engineers, scientists and designers in the delivery of systems in the nuclear industry. His team provides technical oversight of projects along with competency management of all engineering and technical personnel in the business. Alan was inspired to join the Institute by a strongly held belief that apprenticeships are fundamental in the development of a highly skilled work force and a personal desire to play a part in supporting their development.
Nadha Dawood
Associate Director, Wintech Ltd
Nadha is an Associate Director with Wintech Ltd, an independent leading specialist facade engineering consultancy company providing a range of services, from the early strategic design of a project through to completion. 
Nadha completed an MSc in facade engineering in 2007 and has over 12 years' experience in the construction industry. She is a Chartered Engineer and member of the Chartered Institution of Building Services Engineers (CIBSE), Society of Facade Engineering (SFE) and Chartered Institute of Arbitrators (CIArb). She is also a chartered mediator with CIArb and has undertaken extensive training with the Expert Witness Institute.
Nadha believes in giving back to the industry by helping to identify and develop the skills and training needed to produce the next generation of high calibre engineers. It was a driving factor in her decision to apply for Route Panel Membership.
Hair and beauty
Paul Edmonds (Chair)
International and BAFTA hair stylist to film and TV
Paul is an internationally renowned hair stylist whose pioneering approach to combining the highest technical standards with commercial looks and a strong focus on consumer care, has made him an authority in the hair and beauty industry. He is a L'Oréal Shu Uemura Art of Hair Styling Ambassador and has taught and mentored some of the UK's most renowned stylists, including Errol Douglas, Richard Ward and Umberto Giannini.  
Paul is behind some of the most iconic hair transformations in film and television and, in 2018 and 2019, was chosen as the Official Hair Partner of the British Academy Film Awards. He is also a voting BAFTA member recognised for his work in film and television.
Karine Jackson
Owner and Technical Director, Karine Jackson Hair and Beauty
Karine has run her eponymous salon in Covent Garden for 15 years and has become an active presence in the industry. She has won numerous awards, including London Hairdresser of the Year in 2007, Fellowship Consumer Image of the Year in 2011, Most Wanted Hair Trend in 2015, and Colour Expert and Hair Heroine in the Hair Magazine Awards 2018. She was shortlisted for Most Wanted Colour Expert three times and for Men's Hairdresser of the Year in 2009. In 2017, Karine was elected President of the Fellowship for British Hairdressing, having previously served as Chancellor.
Karine has two great passions: apprenticeships and organic hairdressing. Hers was the first London salon to be awarded Certified Sustainable. She is optimistic the new apprenticeships will have the same success.
Rebecca O'Farrell
Training Director, Yorkshire College of Beauty
Rebecca has worked in the beauty industry for over 25 years, having originally qualified as an osteopath.  After graduating, she worked in and managed a number of salons, before opening her own.
On completing a teaching degree, Rebecca spent time in the further education sector before joining the Yorkshire College of Beauty. In her current role she has led the development of a successful apprenticeship programme, working closely with examination boards and HABIA (the government approved standards setting body for hair, beauty, nails and spa) to create the apprenticeship qualification. The programme now delivers training to over 150 beauty therapy apprentices. 
Rebecca's professional goal is to ensure high standards continue to be delivered to all apprentices, generating a highly skilled and professional beauty therapy workforce.
Tina Rook
Head of Education, Saks Apprenticeships
Tina has worked in the hair and beauty industry for over 25 years – a passion that started when she left school to train as a beauty therapist and hairdresser. Her experience has covered a range of settings, including salons, spas and cruise liners, working for big industry names such as Steiner and Regis. She also spent two years at HABIA, where she was instrumental in the development of NVQs and created the first ever apprenticeship in beauty therapy.
Tina now heads up training at Saks hair and beauty, supporting a network of salons across the country. She also continues to work in her own salon, which she has owned for some 10 years, and which employs a number of apprentices. She has been involved in many different projects in the hair and beauty world aimed at promoting good industry practice – from the launch of free-for-all training podcasts to the creation of customer service training DVDs and resource packs with Heinemann Publishers.
Cathy Weston
National Director of Apprenticeships, Tony & Guy UK Training Ltd
Cathy has worked in the hairdressing industry since leaving school and becoming an apprentice. Further on in her career, she taught at a large FE college in Cheshire and set up a private training company in Liverpool, before taking charge of Toni & Guy's Manchester-based Apprentice Academy in 2001. In five years, she led the Academy from Inadequate to Grade 1 Beacon status, making it one of the top five training companies in the country. Cathy now oversees Toni & Guy's apprenticeship provision across England, supporting some 400 apprentices in over 170 salons.
Cathy is a National Apprenticeship Ambassador working to promote apprenticeships alongside the National Apprenticeship Service (NAS). Before joining the Route Panel, she was also part of the hairdressing apprenticeship trailblazer group. For Cathy, being on the Panel is both a personal privilege and professional duty – something that enables her to use her knowledge and experience to give back to the industry at a grass roots level.
Charlotte Mensah
Owner and Creative Director, Hair Lounge
Charlotte is a multi-award-winning British/Ghanaian hairstylist. She is highly respected within her profession and is a beauty industry authority on natural textured and mixed heritage Afro hair.
In a career that spans close to three decades, Charlotte has consulted for a number of prestigious global hair care brands, including L'Oreal and GHD, and won numerous accolades in hair and business. She is the first black female hairdresser to enter HJ's Hall of Fame after winning British Hairdressing Awards Afro Hairstylist of the Year three times.
Charlotte and her eponymous brand have been featured extensively in numerous prestigious publications, including Vogue, Harpers Bazaar, Tatler and Glamour. She was recently profiled on 'The Elle List', a feature that celebrates 'the game changers reframing the world of fashion, beauty, culture, politics and tech'.
Health and science
Kirk Lower
Route Panel Chair
National Lead for Apprenticeships, Talent for Care, Widening Participation & Volunteering, Health Education England
Kirk is a senior leader and executive director with strategic and operational experience stretching across local government, education and the NHS.
He had a successful career as a Human Resources Director and as an Assistant Principal in further and higher education and has specific expertise in employee relations, employment law and organisational development. 
Kirk has additional senior experience managing estates, facilities and health & safety coupled with a period of time running his own manager training & consultancy business. He has also chaired of the East of England network of HR directors working in the NHS. 
Currently the national lead for the design and implementation of NHS workforce development strategies, requiring extensive partnership building and multi-stakeholder engagement including close liaison with the Department of Health and the Department for Education.
Colin Baines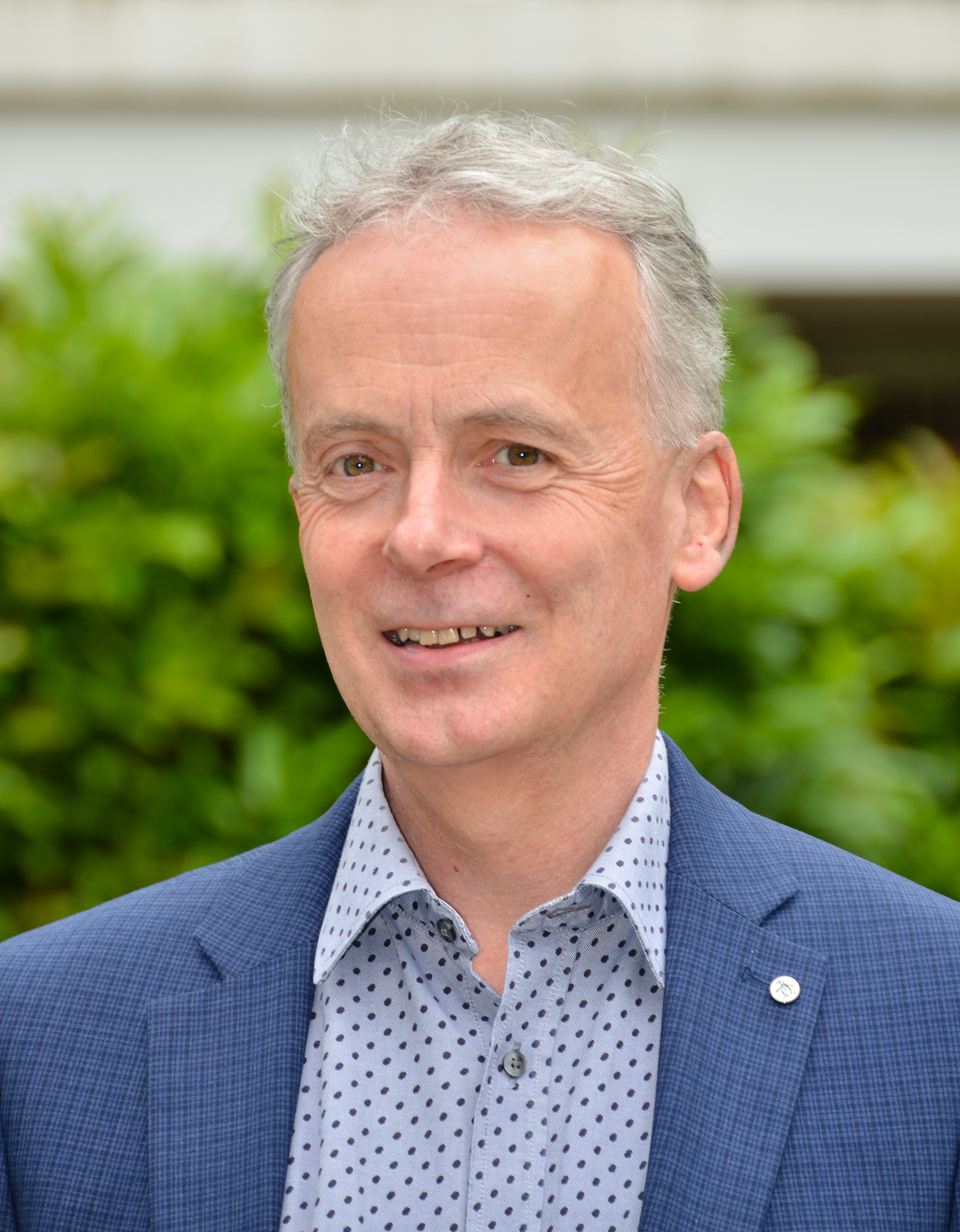 Head of Technical Services and Technical Apprenticeship Lead, University of Manchester
Colin began his career in electronics by joining a 'start-up' company in Cheshire, where the opportunity to work across the whole gambit of activities, from cradle to grave, gave him a unique introduction to the sector.
Colin later moved to Jodrell Bank Observatory as a Radio Frequency Technician, observing sites across the globe and designing and implementing cryogenic receiver systems. This international experience gave him a strong appreciation of diverse working styles and cultures and a keen understanding of the factors impacting on workforce planning. He is currently leading a team of 400 technicians and engineers through a period of significant change at The University of Manchester.
Colin is passionate about the need to professionalise and improve the technical service provision across the sector through appropriate training and development opportunities. It's the driving motivation underpinning his Membership of the Route Panel.
Laura Brady-Locke
Medical Manager, Roche Products Limited
A biochemist by background, Laura's passion for getting transformational medicines to patients led her to pursue a career in the pharmaceutical industry. Since 2011, she has worked in global product development at Roche, specialising in pharmacovigilance (also known as drug safety) and business management. She has a track record of operating at a senior leadership level and, in 2019, received corporate recognition at Roche for her leadership and commitment to the highest standards of integrity.
Laura is passionate about, and active in, inspiring young people to take up careers in STEM (science, technology, engineering and maths). As a Route Panel member, she is excited by the opportunity to contribute to the huge impact that apprenticeships and T levels will have in shaping the future skills landscape in the UK.
Tara Dillon
CEO, Chartered Institute for the Management of Sport and Physical Activity (CIMSPA)
Tara was appointed CEO of the Chartered Institute for the Management of Sport and Physical Activity (CIMSPA) in January 2015. She is at the forefront of CIMSPA's strategy to professionalise the workforce and enhance the career prospects of those working in sport, leisure and fitness.
Tara began her career in the sector as a lifeguard in her local centre in 1987, combining this with her studies. After working in various roles within local authority leisure services, she moved into management and, in March 2001, was appointed Contracts Manager at DC Leisure Management (DCLM).  After six years with the company, Tara moved to become Executive Director of IQL-UK Ltd, where she remained until joining CIMSPA.
Tara has a passion for the sport and physical activity sector and is constantly striving to achieve improvements across the industry. This was a key factor in her decision to become a Route Panel Member.
Anita Esser
Awaiting biography
Dr Brian Lobb MBChB BSc (Hons)
Formerly partner, Blackburn Road Medical Centre
Brian initially qualified as a pharmacist from Aston University in 1982, going on to work for Boots during his pre-registration year and periodically after that. He later returned to university to study medicine at Leeds and qualified in 1988.
After working in various hospital specialties, Brian qualified as a GP in 1992 and became a partner at Blackburn Road Medical Centre. He also worked part-time as a medical advisor in occupational health at Huddersfield Royal Infirmary. Brian retired from the practice at the end of 2018 and is now taking the opportunity to travel before deciding on his next professional challenge.
Professor Stephen Lambert-Humble MBE
Formerly Postgraduate Dental Dean for Kent, Surrey and Sussex and National Lead Dean for Dental Care Professionals
Stephen retired as Postgraduate Dental Dean for Kent, Surrey and Sussex and National Lead Dean for Dental Care Professionals in 2017. He was previously the first Dental Dean for all the Armed Forces. He has chaired the National Examining Board for Dental Nurses, set up and chaired the Faculty of General Dental Practice (UK) Advisory Board for Dental Care Professionals and the Royal College of Surgeons of England Dental Hygiene and Dental Therapy and Clinical Dental Technician Exam Boards, and trained over 95% of all UK clinical dental technicians. Stephen also established the "Mouth Care Matters" programme, an oral health training plan for all health and social care personnel.
Stephen was Health Education England's lead on Dental Apprenticeships and is wholly committed to improving the quality of patient care through lifelong learning and developing and innovating education and training opportunities for the team. It was this commitment that led him to join the Institute with a view to furthering these aims.
Stephen was awarded an MBE for services to postgraduate education in the 2012 New Year's Honours.
Prof Diana Kuh
Emeritus Professor of Life Course Epidemiology at UCL
Diana studied economics at the University of Cambridge and then trained 'on the job' as an epidemiologist. She is Emeritus Professor of Life Course Epidemiology at UCL and holds Honorary Professorships at the Universities of Bristol and Exeter.
Diana was the founding Director of the Medical Research Council (MRC) Unit for Lifelong Health and Ageing at UCL and Director of the MRC National Survey of Health and Development (NSHD) from 2007-17. NSHD is the oldest of the British birth cohort studies; it has followed up over 5,000 individuals since their birth in March 1946. Diana was part of the study team for 30 years and Director for ten years, during which time she developed NSHD into an integrated and interdisciplinary life course study of health and ageing.
In a broad range of more than 450 publications, Diana has helped to create and advance the field of life course epidemiology, which studies how biological, psychological and social factors at different stages of life affect adult health, ageing and chronic disease risk. Her commitment to training and capacity building in this field encouraged her to take on the role of Route Panel Member.
Lee Richardson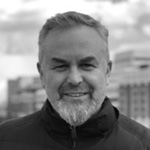 Head of Performance Psychology Coaching at Liverpool FC
Lee Richardson is a sport/performance psychologist with a long and diverse history in professional sport. He has extensive experience working in elite football as a player, coach, manager and, more recently, as a sport/performance psychology consultant.
Lee's professional football playing career spanned 17 years, with over 450 league appearances and 50 goals, representing 10 clubs. After finishing playing in 2002 for Chesterfield, he began a career in coaching and eventually management at the same club and, in 2009, was awarded Barclays Division 2 Manager of the Month.
After leaving Chesterfield, Lee set up AIM, his psychology business. He has since consulted at professional football clubs including West Ham United, Crystal Palace, Hull City and Wigan Athletic, as well as assisting the England under-19 squad in 2014. Lee is currently first team consultant psychologist at Liverpool FC and has been employed by Lancashire County Cricket Club since 2011 as a consultant psychologist. In 2010, he became one of the first therapists/councillors to provide support for members of the Professional Footballers' Association (PFA) and went on to develop the Safety Net, a pioneering online mental health platform which the PFA uses to support young players.
Legal, finance and accounting
Stephen Allaker (Chair)
Finance Director, Bristol-Myers Squibb Pharmaceuticals
Stephen has 38 years' experience in commercial finance, where he has worked for UK and multi-national companies, including Unigate, BAE and Schlumberger, in roles ranging from Management Accountant, through Finance Director to Head of Finance. He is currently Head of Finance at global pharmaceutical giant, Bristol-Myers Squibb, where, for ten years, he has also chaired the Board of Trustees for the Bristol-Myres Squibb Pension Scheme.
Stephen is passionate about promoting and enabling opportunity, training and vocational learning in a professional sector where change and a shift towards a more work-based approach seems not only likely but timely.
Geri Baird
Awaiting biography
Mark Handley     
Awaiting biography
Akhil Shah QC
Awaiting biography
Carys Rowlands
Head of Standards, Royal Institute of British Architects
Carys is Head of Professional Standards at the Royal Institute of British Architects. Her work involves professional standards, professional conduct issues, dispute resolution, ethics in architectural practice and equality, diversity and inclusion.
Having completed the Bar Professional Training Course (BPTC), Carys worked briefly in legal recruitment before joining a small UK firm of solicitors specialising in aviation and property finance. From there, she moved into professional regulation and professional disciplinary work, gaining experience in the spheres of dental practice, management accounting and architecture.
Carys has written several publications, including The UN Sustainable Development Goals in Practice and Ethics in Architectural Practice. She is also currently studying for a Postgraduate Certificate in Environmental Economics at SOAS.
Protective services
Prof Sir Jon Murphy QPM
Route Panel Chair
Former Chief Constable Merseyside Police & Professor of Advanced Policing Studies, Liverpool John Moores University
Sir Jon joined the police in 1975 as a 16-year-old cadet, rising through the ranks as a career detective. He was appointed Deputy Chief Constable of Merseyside in 2004, after working with the National Crime Squad and was the National Coordinator for organised crime from 2007 until he was appointed Chief Constable in January 2010. Jon retired from the police service in 2016.
Sir Jon has been commended on 14 occasions and was voted Merseyside Public Sector Leader of the Year by a local panel in 2014. He received the Queen's Police Medal in 2007 and was knighted in the 2014 Birthday Honours for services to policing.
Chris Armitt
Temporary Deputy Chief Constable (T/DCC), Civil Nuclear Constabulary
Chris joined the Civil Nuclear Constabulary in July 2015, the only entirely armed police service in the UK. As ACC Operations he is responsible for all armed policing activity at Nuclear Licensed Sites in the UK. Chris was promoted to Temporary Deputy Chief Constable (T/DCC) within the Civil Nuclear Constabulary in February 2019. He serves as Gold Commander for all domestic and international escort operations and as strategic lead for Special Branch. He also represents the UK Government on the International Atomic Energy Agency (IAEA) Security Advisory Committee. In 2014, Chris was seconded to Gwent Police as Gold Commander for the NATO Summit in South Wales, responsible for the protection of 67 Heads of State and the policing operation that delivered a safe and secure Summit. In recognition of this, the following year, he received the St David's Award for Wales.
Chris served 25 years with Merseyside Police before taking up his current role. Prior to starting his police career, he was in the Royal Engineers. He holds an MBA, along with advanced diplomas in Terrorism Studies and Criminology and Police Leadership. In 2015, Chris was awarded the Queen's Police Medal for distinguished service to policing.
Babafemi Dada
Awaiting biography
Phil Garrigan
Chief Fire Officer, Merseyside Fire and Rescue Service
Phil joined Merseyside Fire and Rescue Service (FRS) in 1990, serving at a variety of community fire stations in some of Merseyside's most vulnerable and deprived communities. In his current role as Chief Fire Officer, he brings a strong community focus to the service, using this to tackle the underlying factors which affect risk; this has led to a record low in the number of fire deaths.
As well as being a National Strategic Advisor for major national events, Phil is also a member of the National Fire Chiefs Council (NFCC) Operations Coordination Committee, representing the role of Merseyside FRS in overseeing national resilience capabilities on behalf of the Home Office. He is also Vice Chair of the NFCC Prevention Coordination Committee and leads on the sector's work with children and young people. The breadth of his work and experience gives Phil a unique understanding of the sector, as well as the skills, knowledge and behaviours that are vital to these essential services.
Brigadier David Neal
Provost Marshal (Army)
David has spent 25 years in the army and was appointed Provost Marshal (Army) in July 2016. As well as being the professional head of the Royal Military Police (the Redcaps), David is head of the Military Provost Staff, the personnel who run the Military Corrective Training Centre. With extensive operational experience in Northern Ireland, the Balkans and Afghanistan, David is keen to continue the professionalisation of the Royal Military Police and the benchmarking with national best standards.
David's own experience of investigations, close protection, detention and policing conducted overseas, often in hostile environments, combined with the unique and distinct capabilities of his organisation, bring an important, alternative perspective to the Route Panel's work
Danny Wilks OBE
Formerly Head of Recruiting and Assessments, West Yorkshire Police
Danny worked for West Yorkshire Police for 48 years and was involved in policing HR for many years at a national level, including responsibility for managing HR for the Force's Positive Action Recruitment Campaign. He has been a lay member of employment tribunals for over 20 years and is currently a Member of Chapter at Wakefield Cathedral.

In 2015, Danny was awarded the Force's own award for Extraordinary Public Service, in recognition of the positive impact he had made on the police service nationally as an HR professional. In 2017, he received an OBE for services to policing and voluntary services to justice and the community in West Yorkshire.
Sales, marketing and procurement
Godfrey Moger
Route Panel Chair
Station Director for Free Radio, Bauer Media
Godfrey has extensive experience and a track record of devising, implementing, supporting and delivering successful commercial transformation, across multiple business types and sectors. Having progressed from the sales floor to senior leadership roles in retail, coupled more recently with a successful transition to B2B leadership in telecoms, local media (in both print and digital) and digital advertising technology. He is passionate about developing individuals and teams and has a strong track record in building and developing sales teams on both a UK and international basis.
Bernie Segal
Awaiting biography
Lt Col (Retd) John Stroud-Turp
Management Consultant
John is a retired artillery officer who has worked extensively in arms control, counter proliferation, defence capability and defence acquisition. Before his retirement, he was part of the UK's delegation to a number of UN disarmament groups. He now undertakes consultancy work, primarily in defence and project management. He is also a magistrate, a member of the West London Bench and the London Family Panel, and a trustee of the Magistrates Association. 
John holds a BA in Psychology from the University of London, BSc from the OU, and MBA and MSc from Cranfield University. An experienced teacher, instructor and mentor, John firmly believes in the importance of lifelong learning and ensuring people have opportunities to develop and prosper – this was a big part of his motivation for becoming a Panel Member.
Simon Wood
General Manager, Internet of Things, BT
Simon has some 30 years' sales and marketing experience, with the last eight at board level. His track record of success in blue chip consumer electronics, telecommunications, and advertising media sector companies, includes significant experience of driving transformational change, optimising sales forces to respond to market conditions, and advising boards on organisational structure and market strategies.
Prior to taking up his current position as a senior business director at BT, Simon held sales director roles at companies including Thomson Local, SearchFlow and TM Group, as well as senior roles at T-Mobile and O2 Telefonica.
Having invested his career in the professionalisation of sales practices, Simon is keen to assist in the development of professional selling in any way he can; he sees the creation of high quality apprenticeships as a significant part of that endeavour.
Troy Stewart
Head of Energy Industries UK, ABB UK Ltd
Troy has been providing solutions and services to the energy and process industries, including oil and gas, for over 25 years. He is currently Head of Energy Industries at ABB, where he is responsible for the company's energy industries business in the UK and Ireland. He previously held roles at AspenTech and Rockwell.
Troy's career has included significant periods of time in strategy development, business management, sales, business development, project management and operations. His experience extends from upstream offshore and onshore, through to pipelines, refining and downstream processing plants. He has a BSc in Physics, a Masters in Control Engineering and an MBA.
Troy is keen to be actively involved in the Institute to help develop and nurture individuals who will be key to future growth and prosperity in the sector.
Transport and logistics
Captain Neil Atkinson
Route Panel Chair
Head of Campus, Fleetwood Nautical Campus, Blackpool and The Fylde College
Neil first went to the Fleetwood Nautical Campus of Blackpool and the Fylde College in 1989 as a night class student on a Royal Yachting Association course. Following a 22-year career at sea and continued association with the Campus, he returned as Head of Campus in 2013.
During his time in the industry, Neil obtained his Master Mariners qualification and progressed to the rank of Captain, combining a career at sea with a career in maritime education. He is now a Chartered Master Mariner, a Chartered Manager and member of the Chartered Management Institute, an Associate Fellow of the Nautical Institute, a Vice Chairman of the Merchant Navy Training Board and a Younger Brother of the Corporation of Trinity House. Neil is passionate about training the next generation of seafarers and sees apprentices as integral to this endeavour.
David Coombes
CEO, The Skills Group
David started his career as an apprentice navigation officer and has spent the last 30 years in the transport and logistics industry, delivering and managing complex warehousing, transport and freight forwarding solutions for national and multinational organisations. He is now CEO of The Skills Group and MD at Skills for Logistics. Both organisations specialise in the upskilling of individuals with separate arms of recruitment and consultancy and end-point assessment.
David holds a number of voluntary positions in the logistics sector, including Regional Chairman for the Chartered Institute of Transport and Logistics and Distribution Sector Chairman for the local LEP. He is passionate about tackling the endemic skills challenge facing the transport and logistics industry, with a particular focus on attracting the next generation of professionals with digital skills.
Karima Khandker
Head of Heathrow Employment and Skills, Heathrow Airport Limited
Karima has worked in recruitment, training and apprenticeships for over 15 years and has extensive experience of developing employability and apprenticeship programmes in the airport sector. As Head of Employment and Skills for Heathrow, she provides strategic leadership for their award-winning Academy, helping to shape forward-thinking approaches to employment and skills development for Heathrow employers and communities. With some 76,500 employees and over 400 businesses, Heathrow is the largest employment site in the UK – the job opportunities it offers are vital to the local economy.
Karima has a passion for delivering business benefits through people. The work of her team not only ensures employers at Heathrow have access to a community of skilled workers to deliver priorities now and in the future, it also enables individuals to build sustainable and rewarding careers, often when other routes to employment have proved challenging or beyond reach.
Mark Swan
Managing Director, Frimstone
Mark is Managing Director of Frimstone, responsible for setting and delivering strategy to grow and develop one of Norfolk's largest independent quarry businesses.
After graduating from the University of Newcastle with an MSc in Rock Mechanics and Excavation Engineering, Mark started his working life in the land drilling industry, promoting NVQs and working on projects in Norway, France and Middle East. He later worked in various logistics and commercial roles in the extractive industry, before joining Frimstone in 2011 to help develop their rail infrastructure in East Anglia.
Mark sees the new apprenticeships as playing a vital role in drawing new employees into the industry and is a keen advocate of the opportunities they offer.
Frank Hopps
COO, Navy Wings
Frank started his career flying from Royal Navy aircraft carriers as a fighter pilot in Sea Harriers before joining Virgin Atlantic Airways. Since then, he has spent 25 years honing his expertise in the aviation sector as a pilot, examiner and senior manager looking after training systems that deliver compliant and innovative solutions whilst meeting exacting regulatory standards set by the European Union Aviation Safety Agency (EASA) and the Civil Aviation Authority.
Since 2015, Frank has been using his strategic leadership skills to help promote the naval aviation charity, Navy Wings, as their Chief Operating Officer and board member of Naval Aviation Limited. With skills in this area on a knife edge, Frank has a passion not only for heritage aviation, but also for ensuring generations to come have the tools to learn aviation skills without limits.