Overview
A T Level is split into three main sections:
technical qualification (TQ) is the main, classroom-based element. Students will learn about their chosen sectors through a curriculum designed by employers and developed by an awarding organisation (AO).
industry placement runs for a minimum of 315 hours (45 days) overall and will give students practical insights into their sector and an opportunity to embed the knowledge and skills learned in the classroom.
English, maths and digital provision are also built into the classroom-based element of the T Level, meaning students will be given a solid foundation of transferable skills.
Digital Production, Design and Development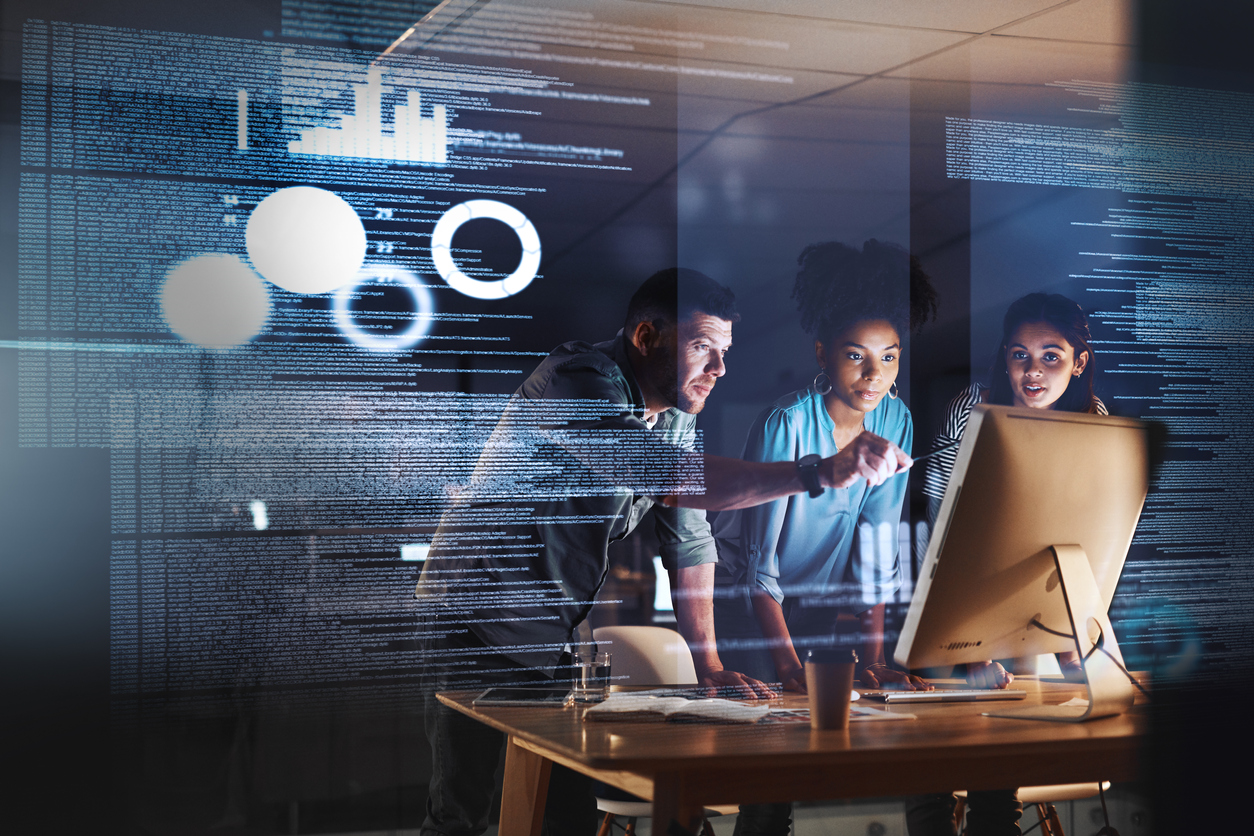 The core element of a T Level in Digital Production, Design and Development will allow you to develop your knowledge and understanding in a broad range of topics such as programming, coding, the use of data and the different platforms of delivery in the digital industry. It's a fast moving and cutting-edge subject and you'll also learn about the potential security risks that organisations can face and how to analyse problems and identify solutions through computer programs.
You'll then move onto study the subject in more detail through the occupational specialism. This is where you can get deeper into specific aspects of the subject, developing and practising the skills needed for an occupation
TQ occupational specialisms and expected year of delivery
Digital production, design and development-2020
Information
Date approved – 1 April 2020
Available from – September 2020
Awarding Organisation - Pearson
Outline Content - Digital Production, Design and Development
There are no mandatory additional requirements
Find your nearest T Level provider
Provider information - T Levels information for educators
Industry placements - T Levels for employers and How to get involved
Grading
The overall grade is subject to completion/achievement of all T Level requirements – not just the components of the technical qualification (TQ).
T Level grades are worked out from students' grades for the technical qualification core and occupational specialisms. For example: to be awarded a Distinction*, you must achieve an A* in the core and a Distinction in the occupational specialism(s).
 To ensure fairness, the tables are slightly different for different T Levels depending on the size of the core component and occupational specialisms (OS), based on the guided learning hours (GLH).
Core GLH

Occupational Specialism(s) GLH

Total GLH

Proportions %

600

600

1200

Core 50%

OS 50%
As well as passing the relevant technical qualification, the following elements are required to achieve an overall T Level grade:
industry placement: This will be arranged and verified by the provider offering the T Level. For more guidance on next steps for provider visit GOV.UK
students are required to work towards improving attainment in maths and English if they have not already achieved grade 4 at GCSE or equivalent. Where students have attained, or attain during the course of the T Level, maths and/or English qualifications at level 2, this will be referenced on any T Level certificates and/or statements of achievement'
Students who do not pass all elements of their T Level will get a T Level statement of achievement which will show the elements they have completed.
TQ occupational specialisms with the relevant standards and occupations
Digital Production, Design and Development