Overview
The main purpose of the panel is to ensure that the views of apprentices are represented across the work and governance of the Institute.  The panel decides for itself which issues to focus on and can advise and challenge the board. Members of the panel are currently helping to develop content aimed at apprentices, for the IfATE website. 
The apprentice panel have developed a guide to quality apprenticeships and improving the apprentice experience. The guide is called, Raising the Standards, and is aimed at employers, training providers and apprentices.
Members of the apprentice panel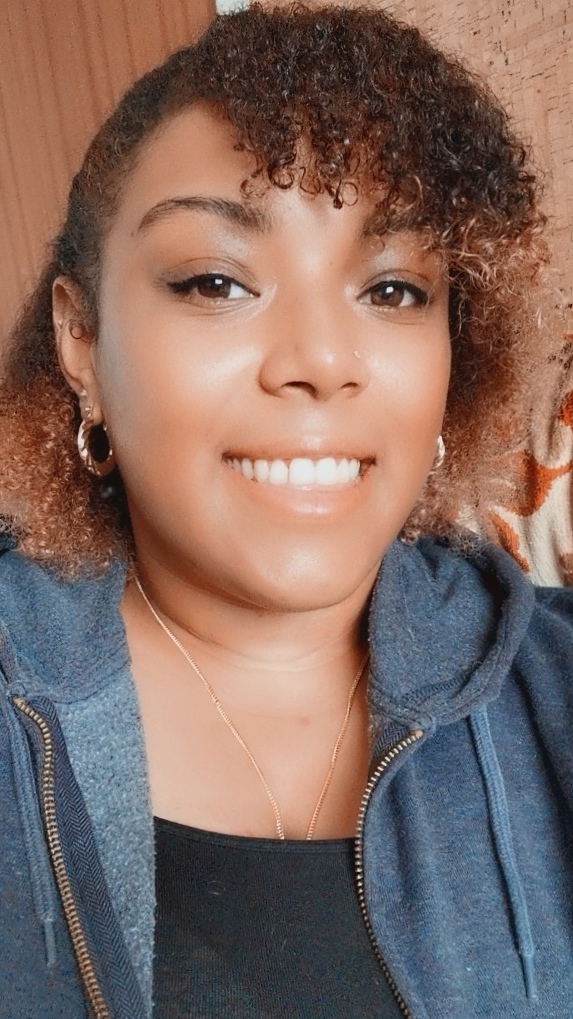 Saskia Navaratnam (Chair of the panel)
Employer: Royal Mail
Apprenticeship: Advanced engineering (level 3)
Training provider: Training 2000
Assigned route: Engineering and construction 
Reasons for joining the panel: 
The only real opportunity I saw for myself after school was University, which I found was not the right thing for me. Had I been given the information and understanding of what apprenticeships can provide and how to go about finding one, I would have been able to have made a more informed and fulfilling decision for my future – the decision that I made in 2020 of starting an Apprenticeship in the field that I love! It is my aim to improve and increase apprenticeship visibility to young people as well as older learners as a perfectly feasible and supportive way to enter the working world – or change career paths.
The IATE providing the platform for extremely hardworking apprentices to have our voices heard by those with the power to make a change is amazing, and something that I would love to invest my time and energy in!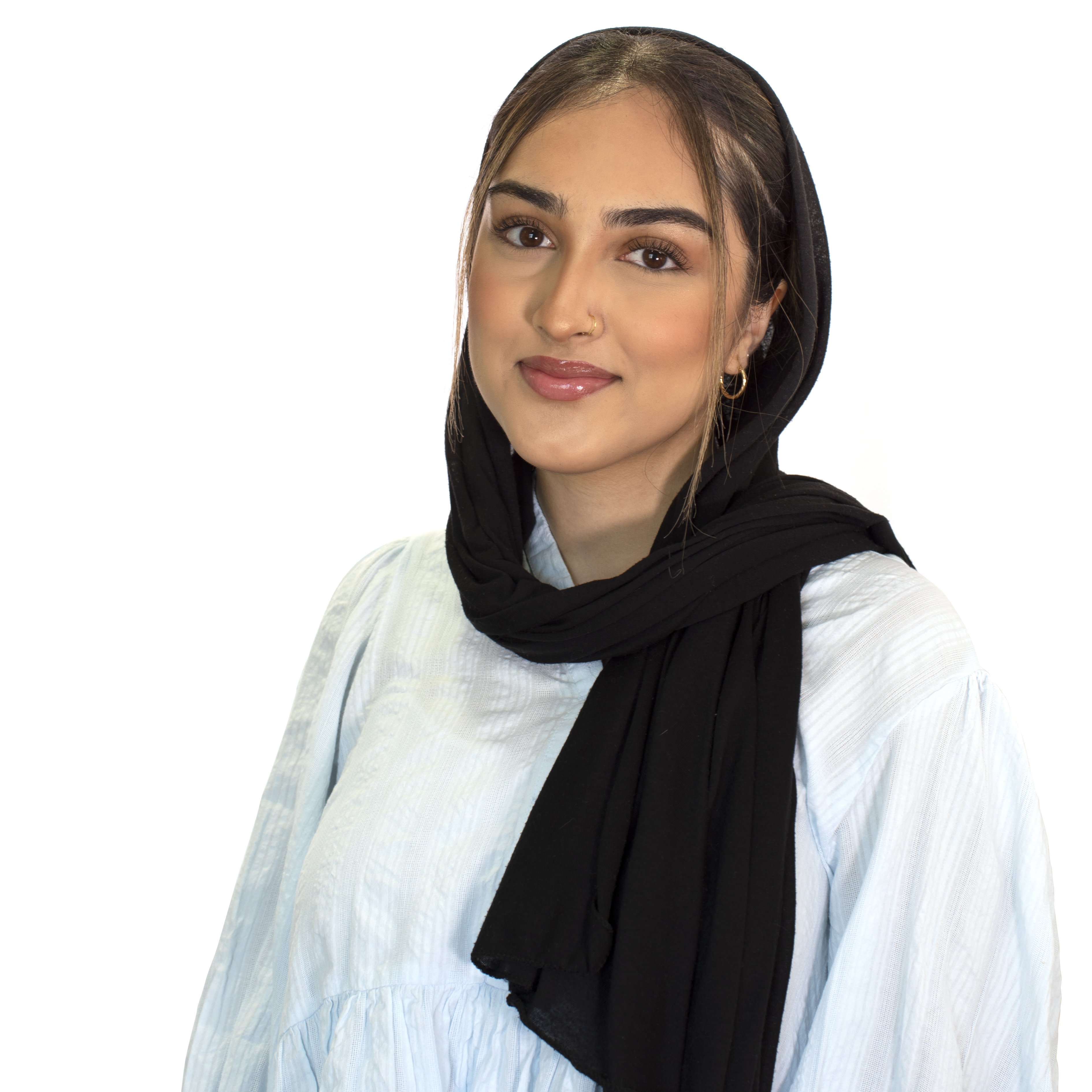 Mariam Shaikh
Employer: Troup Bywaters + Anders
Apprenticeship: Business and administration level 3
Training provider: Apprenticeship Connect
Assigned route: Business and administration
Reasons for joining the panel:
I want to be a voice for apprentices across the UK to ensure that they have the best possible experience in their qualification.
Having now completed my Level 3 apprenticeship, I know that there are still ways we can enhance the apprenticeship experience and being a panel member has given me the opportunity to speak up about what could be improved within this space.
Making crucial decisions such as whether to go to university is extremely overwhelming as these choices are made at such a young age and traditionally, colleges and sixth forms tend to only promote the university route. Everyone should have the knowledge of all upskilling opportunities that are available to them, and I want to do more to make people aware of the vast choices that are available, especially apprenticeships that are massively growing the skills of the future workforce.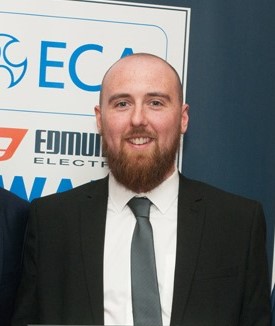 Dillon Jones
Age: 24
Employer: Derry Building Services
Apprenticeship: Installation electrician and maintenance electrician (Level 3)
Training Provider: JTL  
Assigned route: Construction
Reasons for joining the panel:
I am confident that I can make a difference for future apprentices not only in my field but throughout the UK's workforce. Being a part of the apprenticeship panel enables all of our of apprentices to have a voice and make sure that they are heard, not only by their employer but by the government as well. I also want to get the message across that earning whilst you're learning is a massive benefit for apprenticeships and one that is often overlooked.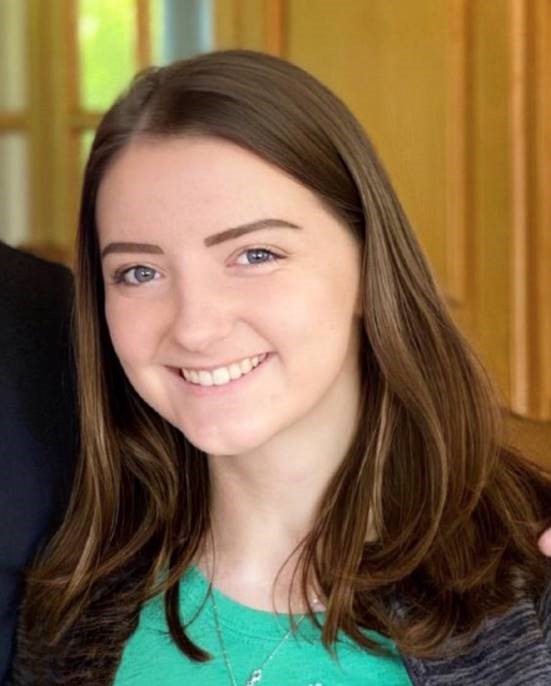 Nikki Greaves
Age: 20
Employer: GSK
Apprenticeship: Laboratory scientist (Level 5)
Training Provider: University of Kent
Assigned route: Health and science
Reasons for joining the panel:
I want to help apprentices gain the best experience they can out of their apprenticeships. It also seems like a good way to promote apprenticeships to others in order to raise awareness and potentially get more people interested in this pathway.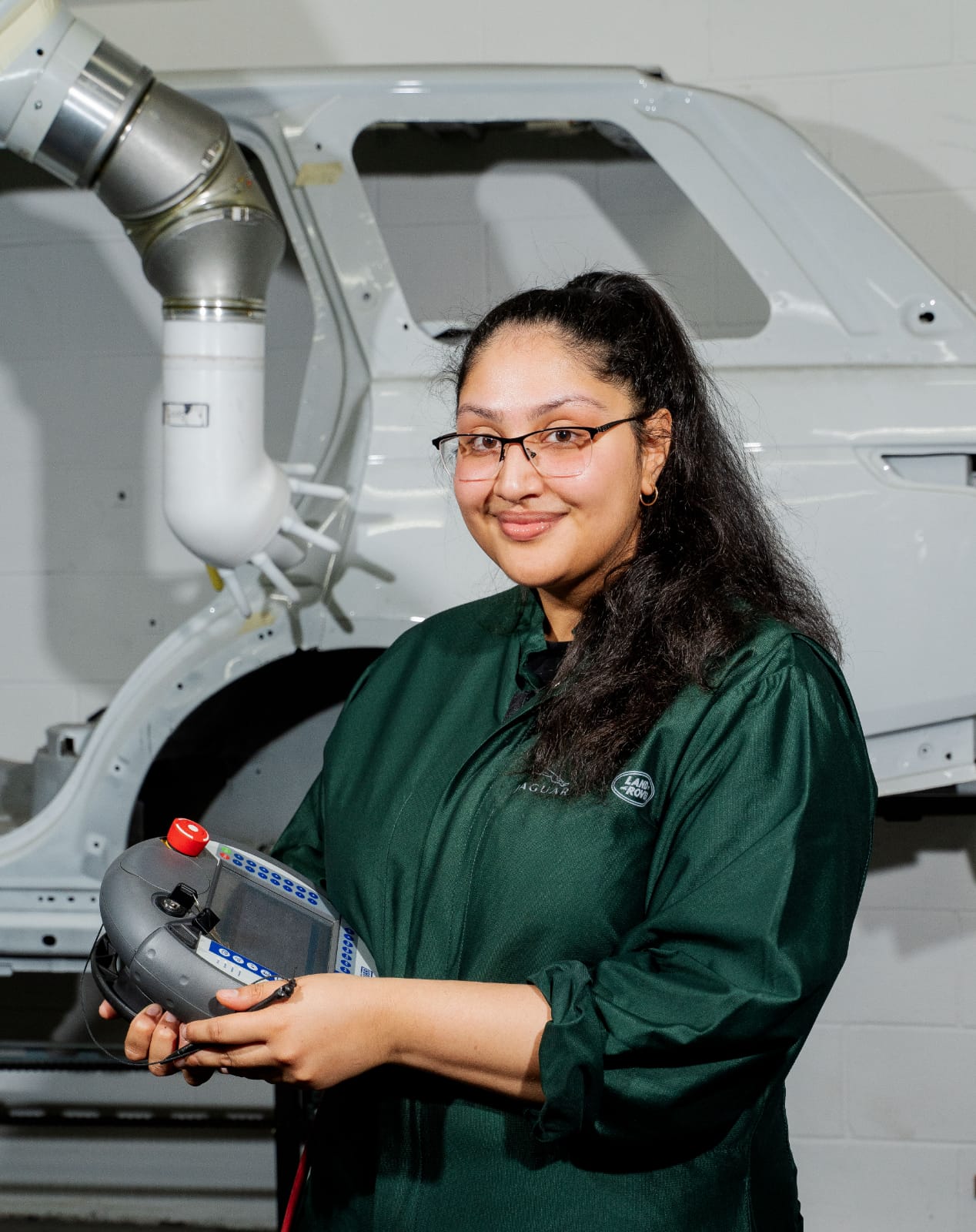 Raisa Matadar
Age: 23
Employer: Jaguar Land Rover
Apprenticeship: Engineering technician (Level 3)
Training Provider: MAKE UK (formerly known as EEF)
Assigned route: Engineering and manufacturing
Reasons for joining the panel:
I want to help ensure that apprentices across the country have a positive apprenticeship experience and that they feel competent and supported to progress in their careers. As an apprentice, in my previous job I had an experience so poor that I had to leave, but in my new role I have since seen the impact that a high-quality apprenticeship can have. I have been, and always will be, a keen advocate for apprenticeships. Being a part of this panel will allow me to help ensure apprentices across the country are given a voice to create change.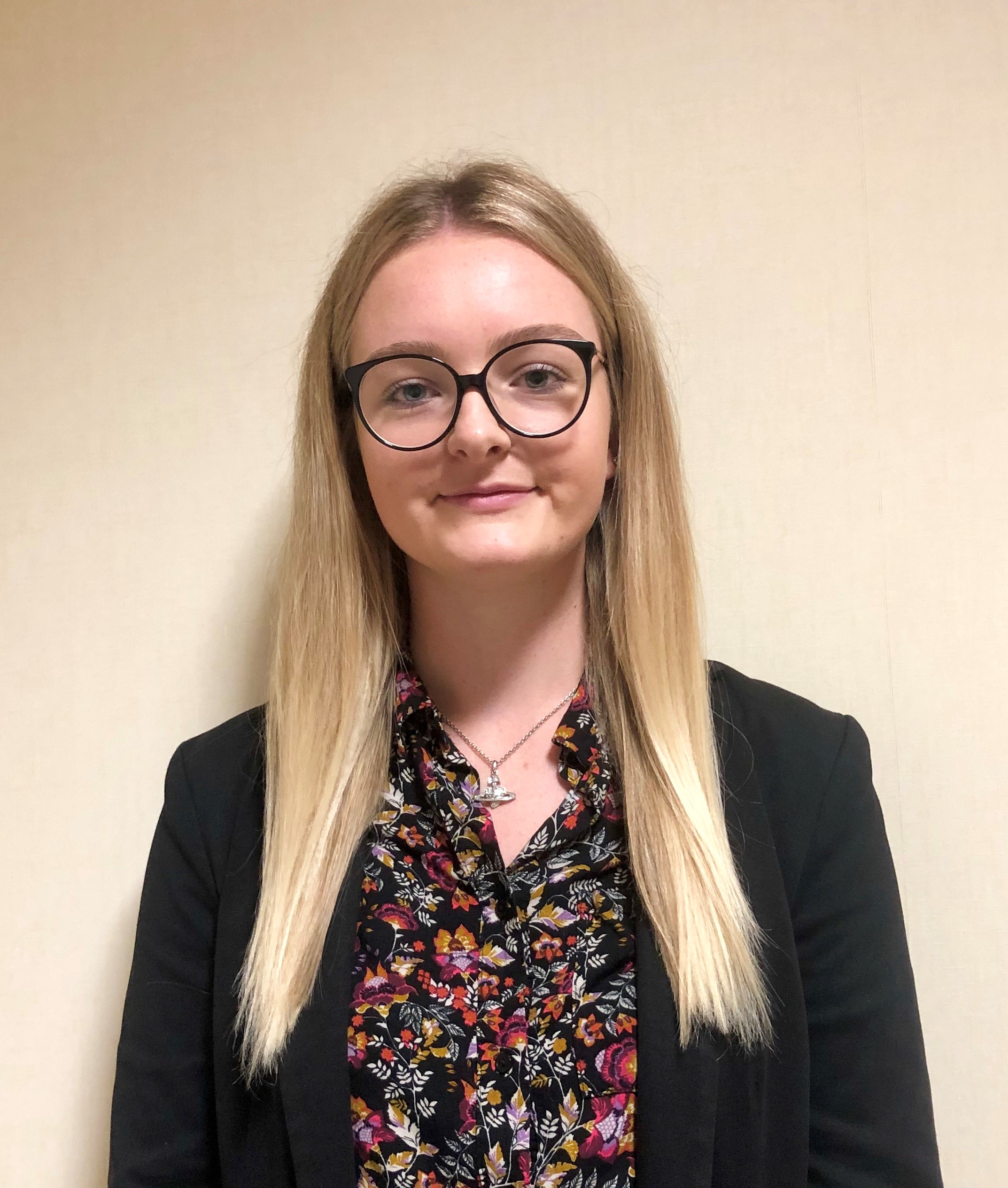 Samantha Ross
Age: 21
Employer: Bevan Brittan LLP
Apprenticeship: Solicitor (Level 7)
Training Provider: BPP University
Assigned route: Legal, finance and accounting
Reasons for joining the panel:
I have been an apprentice for nearly three years now. I originally completed a level 3 paralegal apprenticeship and I have now progressed onto level 7. Having already completed one end-point assessment, I wanted to join the panel to share my views and experiences of this to help develop future apprenticeships. I will strive to voice the opinions of fellow apprentices and look forward to witnessing the changes over the coming years, as the route into the legal profession continues to adapt.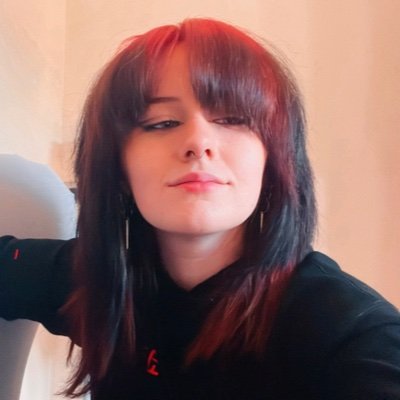 Tamzin Greenfield
Employer: Cyber Security Associates
Apprenticeship: Cyber Security Technical Professional Level 6
Training provider: University of Gloucestershire 
Assigned route: Digital
Reasons for joining the panel:
I felt as though apprenticeships were looked down upon in favour of traditional University attendance, despite them being one of the best ways to get into specialised industry.
In my experience, now in my second year of the apprenticeship, there is a real lack of clarity and communication between training providers and employers. I believe that apprenticeships are undervalued and underutilised, especially in the tech sector, and don't think employers grasp the incredible opportunity they provide for everyone involved.   
I've joined the panel because I have true belief that this attitude can be changed.
I have spent the last two years working to promote both diversity and inclusion in cyber, but also to promote apprenticeships; these two things go hand in hand. It's often the case that people like me, who aren't the expected computer scientist stereotype, won't have the means to access the training and education required to enter this industry. It is my hope that with my continued dedication and commitment, the apprenticeship experience can be improved upon, and value the apprentice first and foremost.
The future is headed towards us faster than ever, and we must be ready to meet it.
Amy Marren
Employer: BPP Holdings Limited
Apprenticeship: Solicitor
Training provider: BPP University
Assigned route: Legal, finance and accounting
Reasons for joining the panel:
As a double Paralympian, having been born with a missing right hand at the level of the wrist. My switch from the world of sport to the world of apprenticeships has not been a recent one as I completed the Level 4 Paralegal apprenticeship at BPP in June 2019 before progressing on to the Solicitor apprenticeship in September 2019.  
As a member of the apprentice panel, I believe that I could bring a good sense of inclusion and diversity. By definition, inclusion is the action or state of including or of being included within a group or structure. But to me, inclusion means accepting people as they are and seeing their differences as their strengths. Inclusion and appreciating others, along with their opinions is something that I would bring to the panel as it is so incredibly important to me. 
My main aim as a panel member would be to provide very honest and open accounts of what it is like to be not only an apprentice but an apprentice with a physical disability as I do not always think that disabled people feel that the world of work is as accepting of them. As well as this, I would like to make sure that the panel works hard to ensure that the stigma of apprenticeships is removed and that young people can still be intelligent.  
You can listen to Amy's journey to become an apprentice and why she joined the apprentice panel on our podcast channel.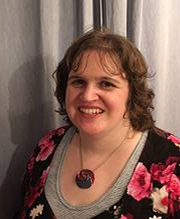 Rhiannon Rees-Jones
Employer: West Northamptonshire Council
Apprenticeship: Business administration (level 3)
Training provider: Local Government Shared Services
Assigned route: Care services
Reasons for joining the panel:
Ever since I was diagnosed with Asperger's in my late twenties, I have been presented with many challenges, which I overcame through sheer determination.  I wanted to be on the panel to share my life and experience, build up a network, and continue to be a role model for other individuals on the autistic spectrum. 
I started the apprenticeship at 38 and not only did I achieve two awards for my apprenticeship; NHCP (Northamptonshire Health and Care Partnership) Apprenticeship Awards for 'Behind the Scenes' in Adult Social Care' and 'Apprentice of the Year 2020', but I also went on to achieve an overall grade of Distinction on completion which is a massive achievement. I am very proud of what I have achieved throughout my time as an apprentice.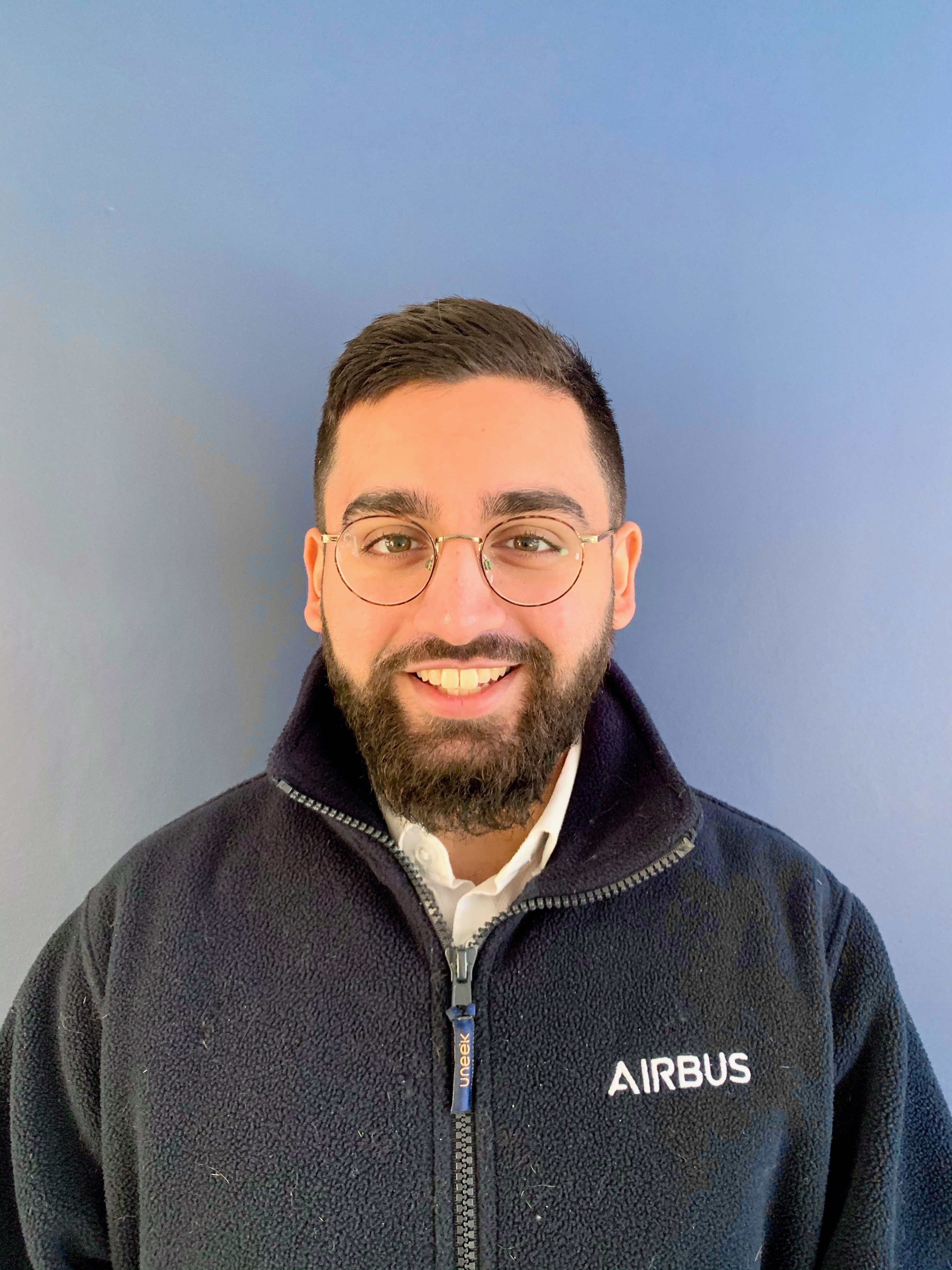 Hamzah Ahmed
Employer: Airbus Operations UK Ltd
Apprenticeship: Aerospace engineer (degree)
Training provider: University West of England/ Bristol City College
Assigned route: Engineering and manufacturing
Reasons for joining the panel:
The apprenticeship scheme has provided me with an enormous opportunity to kick start my career within aviation. I believe I have a responsibility to give something back and furthermore show people how the route I chose is as good (and better than) the traditional educational route. Continuous improvement and development is key to enhancing the scheme. Being on the scheme for the last 3 years and through all its changes, I believe there is still much more to do and I want to be apart of that journey.
During my sixth form years, the whole apprenticeship scheme was unknown and I had to become my own schools independent expert on the matter. My objective, as a representative of the engineering and manufacturing route, will include the improvement of basic school knowledge of the route. Hopefully enabling prospective students to be better aware of the opportunities they have after school. In addition to this, I'd like to improve the employer's knowledge of the opportunities available for apprentices during their scheme. Despite being a pro-active apprentice, it was only through coincidence that I was made aware of this panel. I believe such great opportunities should be showcased more to include all the awards that employers and apprentices alike can achieve!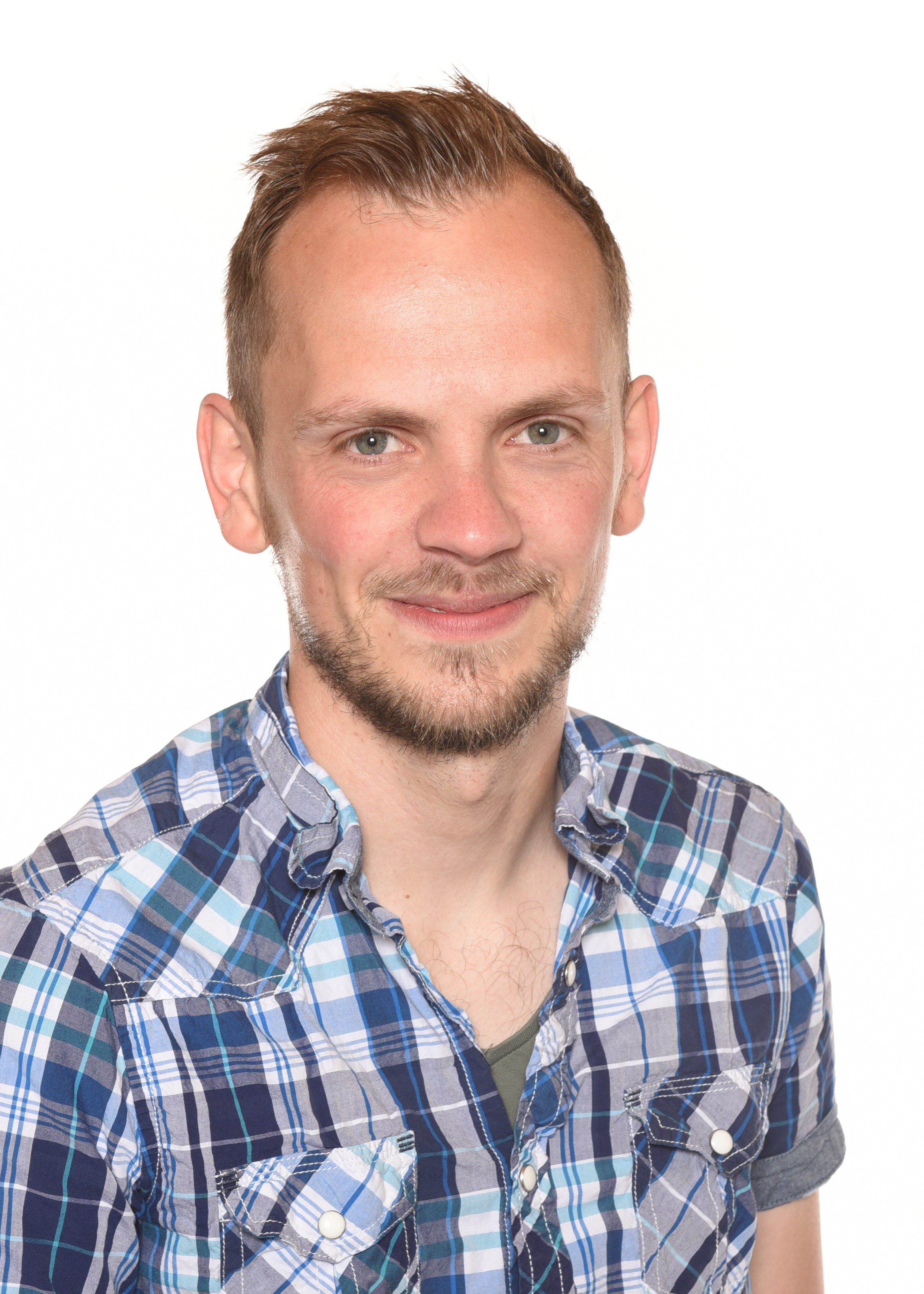 Stuart Greensmith White
Employer: Derbyshire County Council
Apprenticeship: Senior leader (Level 7)
Training provider: University of Derby
Assigned route: Business admin
Reasons for joining the panel:
As both an individual and a leader, I am deeply passionate about lifelong learning.  I have personal experience of the opportunities apprenticeships can bring to those who are disadvantaged as I began my career on a level 2 and am now studying on a level 7 apprenticeship.  I have mentored some of my own team members as apprentices and continue to enjoy sharing the learning journey with them.
As a member of the panel, I aim to bring my experience, membership of professional organisations and ambition for continual development to help develop current and future apprenticeships.  As an apprentice that identifies as LGBT+, I will act as an ambassador and work to represent the needs of the rainbow community.
I want to give a voice to those both at the start of their careers and those in established ones, looking for the next step of their career journey.  There are great opportunities for apprenticeships in the future and I feel it is our duty to make these as accessible and fulfilling as they can be!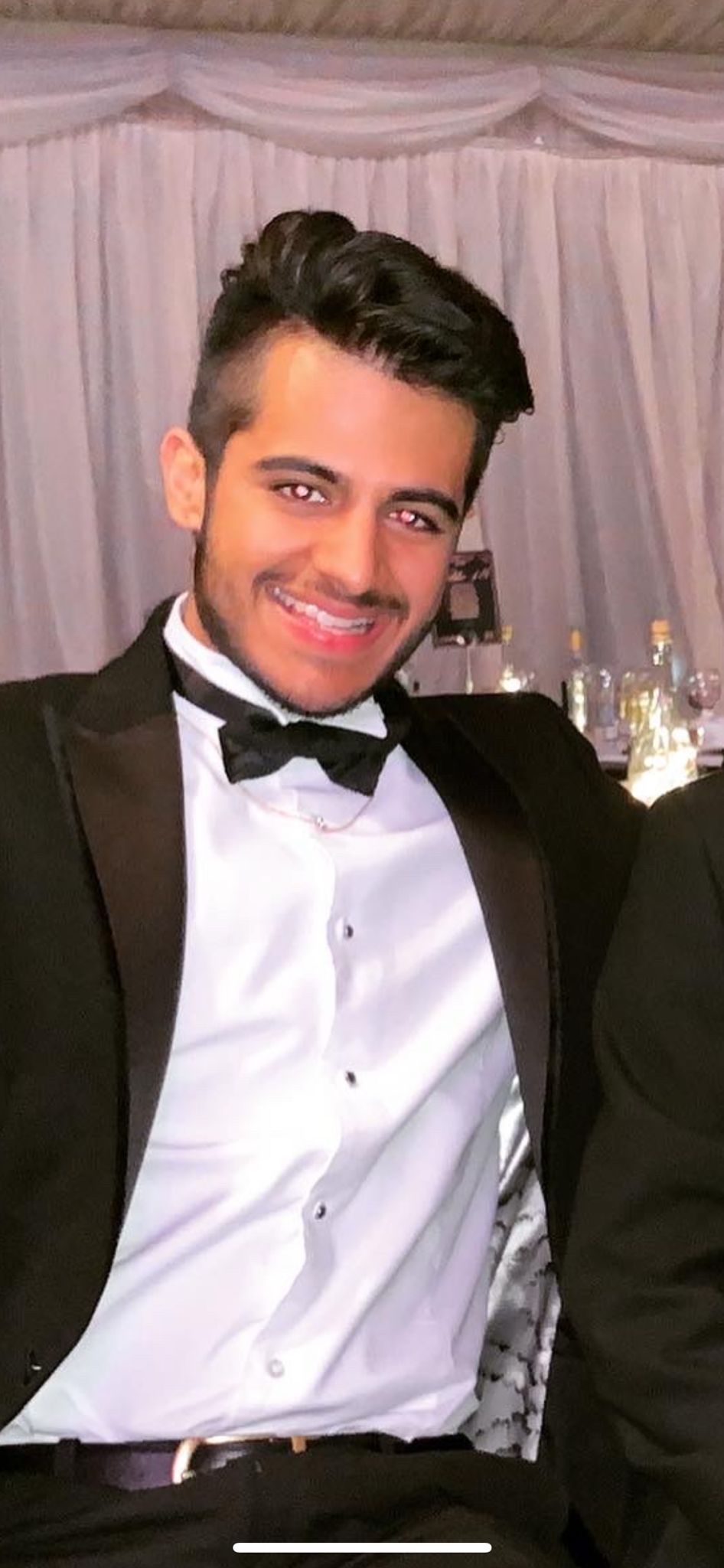 Arjun Rai
Employer: National Highways
Apprenticeship: Project Manager Apprentice, level 4
Training provider: BPP
Assigned route: Business and administration
Reasons for joining the panel:
Having been to university studying accounting to transferring to a project manager apprentice, I have a good insight into both forms of higher education. I have worked in a variety of different roles and organisations from the financial to the hospitality industry. I am a confident speaker and relish the opportunity to advertise and encourage apprenticeships from my own career journey.
I am also a part of the Graduate and Apprentice Committee at National Highways- an elected representative role for my region to be the voice of the cohort with issues and enact positive change. Being a part of this committee has already taught me a lot about the issues and struggles that apprentices face and ways on dealing with them.
My career journey started at 16 as a lifeguard and from there I have worked for the likes of Lloyds bank, Amazon and PwC. I have always been passionate about helping others and hope to bring my experience to the panel. I am a big advocate for apprenticeships and believe that we can really make a difference and improve them for future apprentice generations!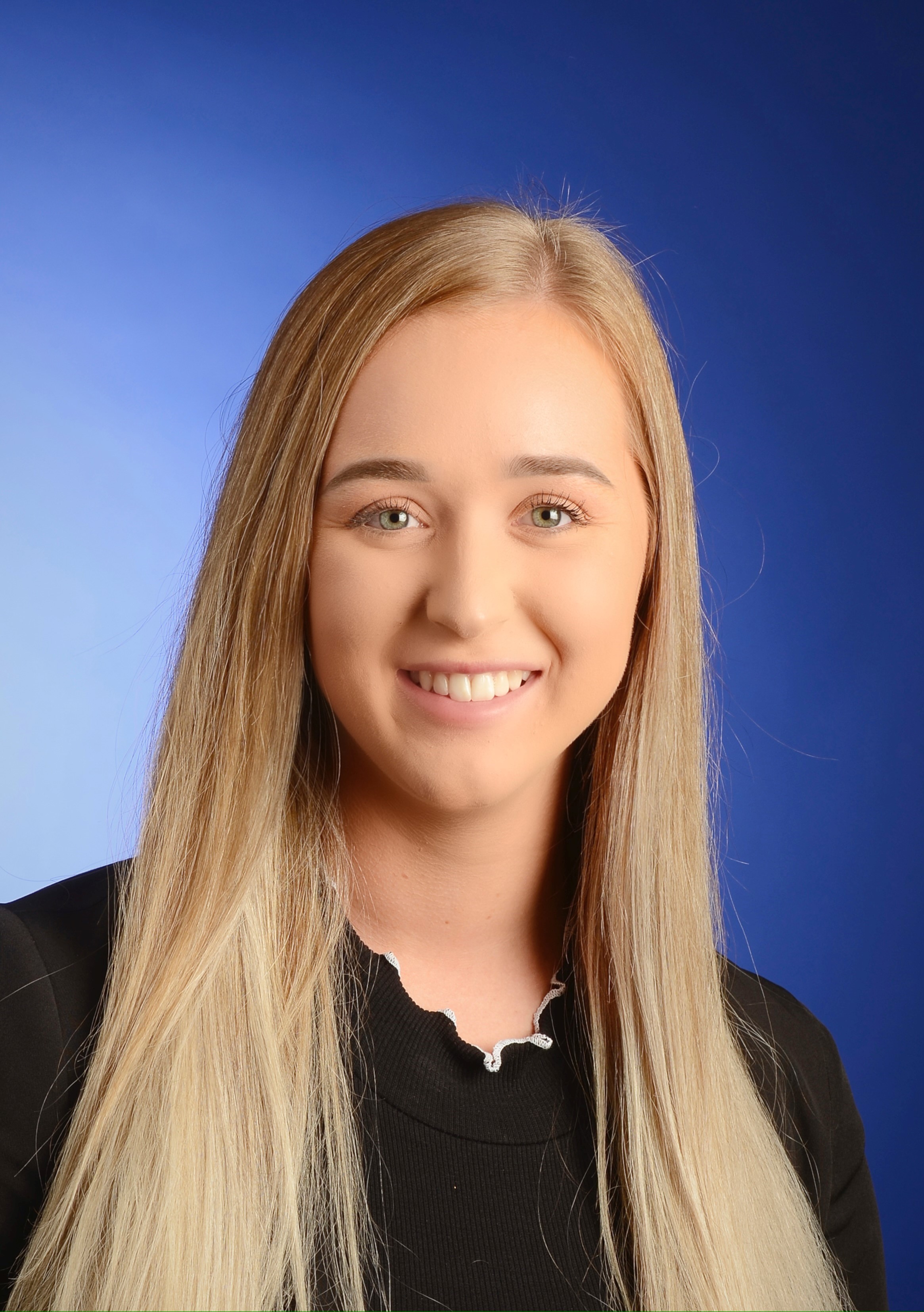 Hannah Gregg
Employer: KPMG
Apprenticeship: Digital and technical solutions professional (Level 6)
Training provider: BPP University
Assigned route: Digital
Reasons for joining the panel:
I'm incredibly passionate about apprenticeships and raising awareness of them. I've had such an amazing experience throughout my 2 ½ years at KPMG and I want to make people aware of the alternative career pathways other than University, and the opportunities that Apprenticeships offer.  
I've recently set up and now lead my own Apprenticeship workstream as part of KPMG's ITs Her Future flagship program, the aim of this initiative is to tackle gender diversity within Technology. The vision of my workstream is to promote and raise awareness of apprenticeships in Technology. In order to, I had to present to Directors and Partners of KPMG to communicate my vision and set out FY21 goals.
Heather Campbell
Employer: Network Rail
Apprenticeship: Railway engineering (level 4)
Training provider: Babcock International
Assigned route: Transport and logistics
Reasons for joining the panel: 
I have joined the apprenticeship panel because I am passionate about apprenticeships and ensuring they continue to give as many people as possible the opportunity to complete one. My apprenticeship has given me a unique experience of work and learning, it has given me the opportunity to do something I didn't ever expect to do and it has been such an interesting, rewarding experience that a few years ago I wouldn't of ever considered. Apprenticeships provide such a good opportunity that university doesn't provide by itself and often can provide a better insight and start to working life, or can offer the opportunity for those who want to upskill or change their career, and I hope to help encourage and promote apprenticeships. By joining the panel, I hope to help improve apprenticeship delivery and fine-tuning experiences for all apprenticeships. My apprenticeship has given me good experience of the transport and railway engineering industry and I think this has given me good insight that will be useful to share with the panel. I hope through this experience to learn from other likeminded apprentices on the panel about their experiences and ideas to understand what other industries are doing in this area.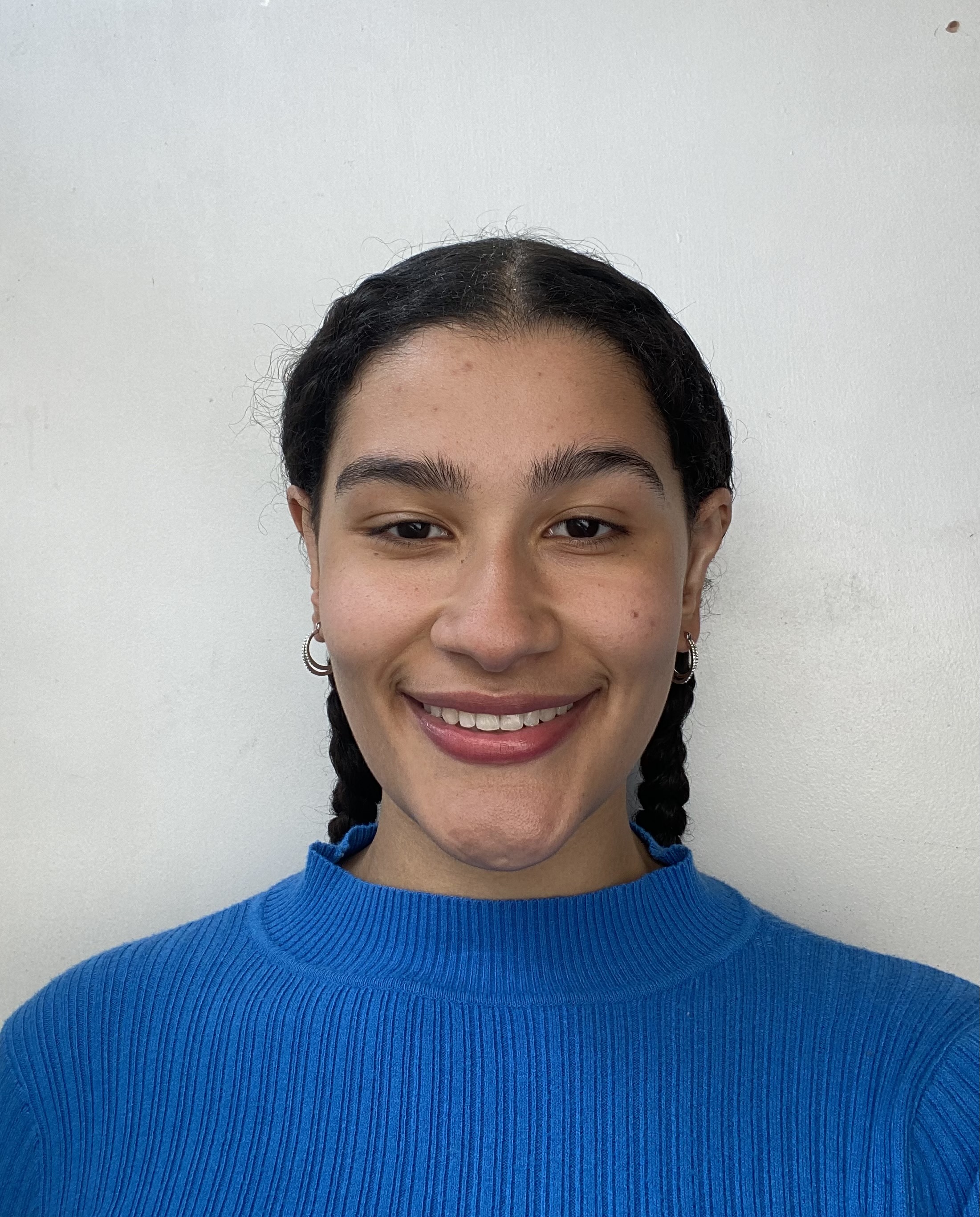 Santina Bunting
Employer: Arup Group
Apprenticeship: Civil engineering level 3
Training provider: Salford & Trafford Engineering Group Training Association
Assigned route: Construction and the built environment
Reasons for joining the panel:
As part of the Great British Handball squad, I have had the opportunity to further develop my teamwork and determination skills, both of which will enable me to work well with the other apprentices on the panel.
As the only person out of 150 secondary school students to undertake an apprenticeship, I understood the overwhelming value this untraditional route presented as opposed to A-levels, as I could work alongside experts on real-life projects that have a meaningful impact upon communities.
I wanted to join the panel as I am a confident public speaker, which can be seen when I was invited back twice to my school where I was a passionate advocate of apprenticeships and it allowed me to see first-hand the growing enthusiasm and interest in this option.
Through doing my level 3 civil engineering apprenticeship I have had the opportunity to work and hear from people from a diverse range of backgrounds and experience which is what the panel will allow me to do as well. I hope to share my thoughts and ideas and improve and shape the future of apprenticeships.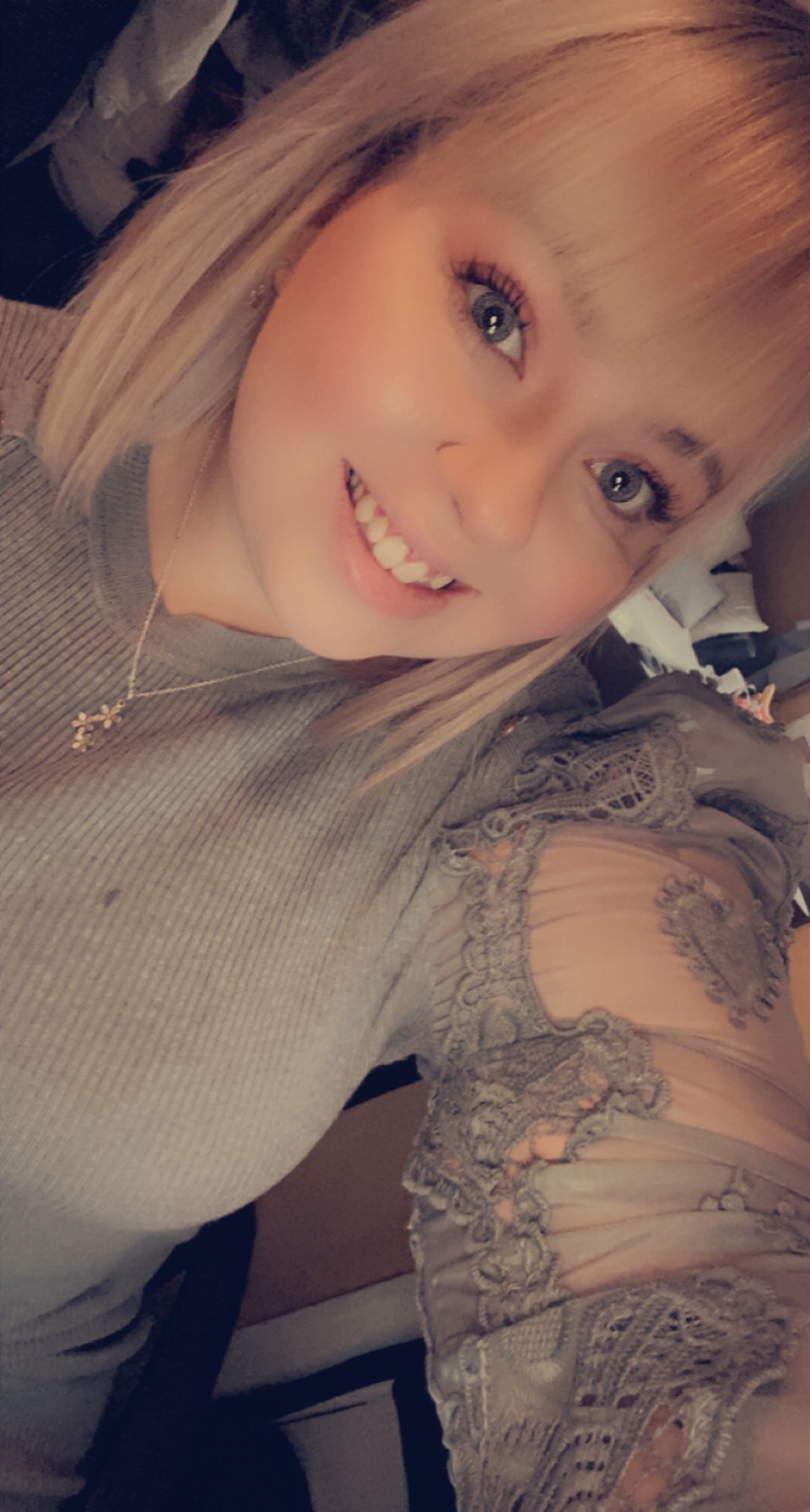 Megan Foster
Employer: Kier Construction
Apprenticeship: Civil engineering (level 6)
Training provider: Anglia Ruskin University
Assigned route: Engineering and manufacturing
Reasons for joining the panel:
I believe I can make a real difference to how people view apprenticeships. I come from a background where university or higher education is not actively pursued. Where people struggle to break into good careers or are told they will never make it. I'd like to change that perception and help anyone considering an apprenticeship to realise their potential. Making people aware that university is not the only way to build a successful career, I would like to show that people of all backgrounds and walks of life can achieve an apprenticeship and really succeed.
As an apprentice, I hope to inspire people and create an inclusive environment for all. While also being that voice and sounding board for people within apprenticeships, highlighting what is really working within current apprenticeships and what could be improved for future generations.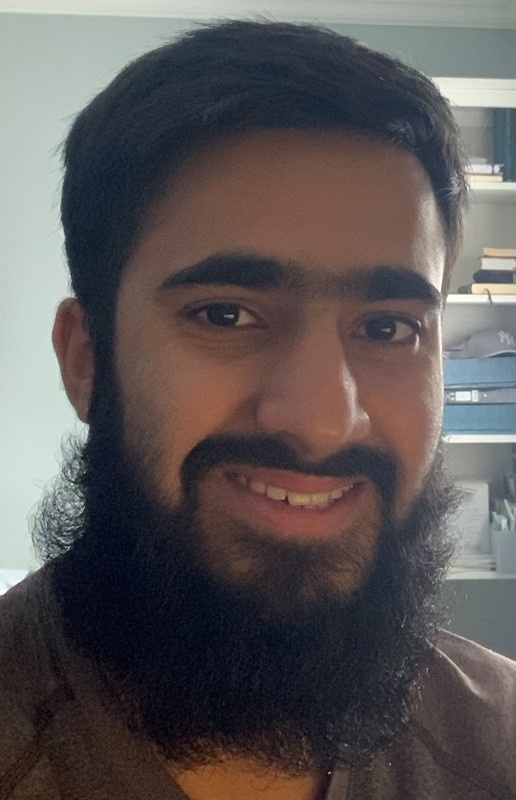 Ishaaq Saleem
Employer: Arup Group
Apprenticeship: Environmental Practitioner Degree Apprenticeship – Level 6
Training provider: Kingston University
Assigned route: Agriculture, environmental and animal care
Reasons for joining the panel:
I am extremely passionate about promoting apprenticeships as a different route to traditional full-time university. At school, there was not much support for those wanting to do an apprenticeship and much of the research was on the students. I have definitely benefited from the apprenticeship I'm doing, and I want people understand that what apprenticeships are and how pursuing an apprenticeship is extremely beneficial.
I wanted to join the panel as a means of not just promoting apprenticeships but to improve the experience of doing an apprenticeship for future and current apprentices. As someone who has had the opportunity to work for different employers, I feel I have a unique perspective on doing an apprenticeship and by being on the panel, can share my views and opinions.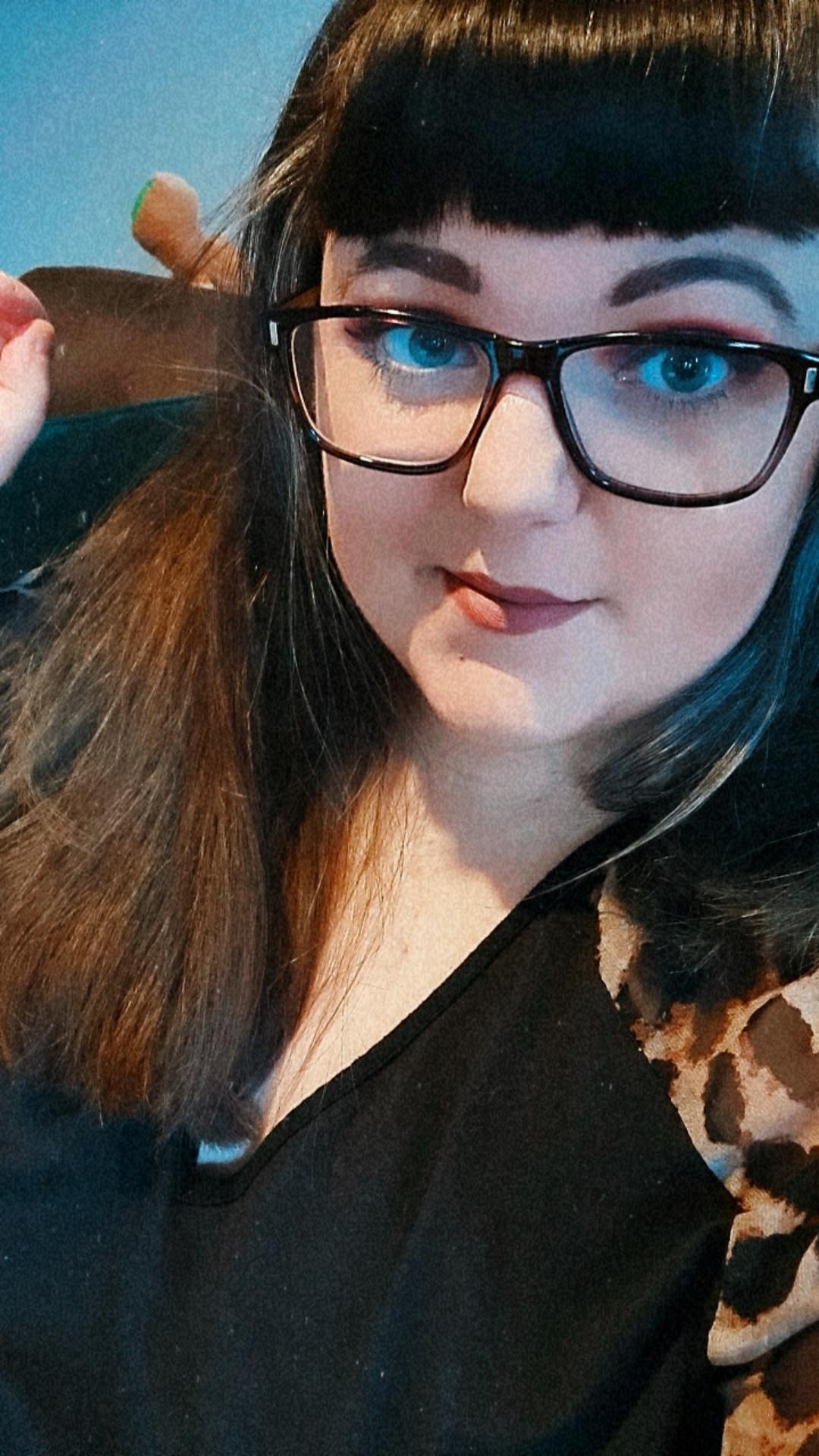 Jessica Gough
Employer: The Institute for Apprenticeships and Technical Education
Apprenticeship: Business administrator (Level 3)
Training provider: Paragon
Assigned route: Business and admin
Reasons for joining the panel: I wanted to be a part of the panel because I want to make a difference, I feel as an older apprentice I have a work history behind me and have done several different types of education from GCSES, A levels, BTECH, HND, Degree and now an Apprenticeship. Doing an apprenticeship has so far been the best decision I have made, and I want to ensure that other people get this chance at any age to start a career and learn something new at the same time. Apprenticeships when I was at school were only for plumbers or construction and they were very gender oriented (if they had other apprenticeships back then, they weren't advertised to us at school level). Now that apprenticeships are becoming more common and cover several different career choices I want to be a part of the team that ensure these are the best they can be and be available to everyone, whatever background or age.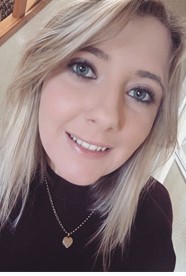 Lauren Desmond
Age: 26
Employer: Home Office
Apprenticeship: Leadership and management degree
Training provider: QA
Assigned route: Business and administration 
Reasons for joining the panel:
Apprenticeships have played a huge part in my development, from completing a level 2 with McDonald's to entering the Civil Service on an ODP Level 3 which has led on to a degree apprenticeship. I attended university after college but if I had been aware of the opportunities apprenticeships provided that may not have been the case. I want to make sure all young people are aware of all the options so that they can make decisions that are right for them and learn at work if formal education is not the route they wish to take. I am also tremendously passionate about how we can use apprenticeships to improve social mobility and to level up the country. Apprenticeships are for everyone, which is an important message we need to work on getting out there to aid the skills gap and ensure we have a future proof workforce.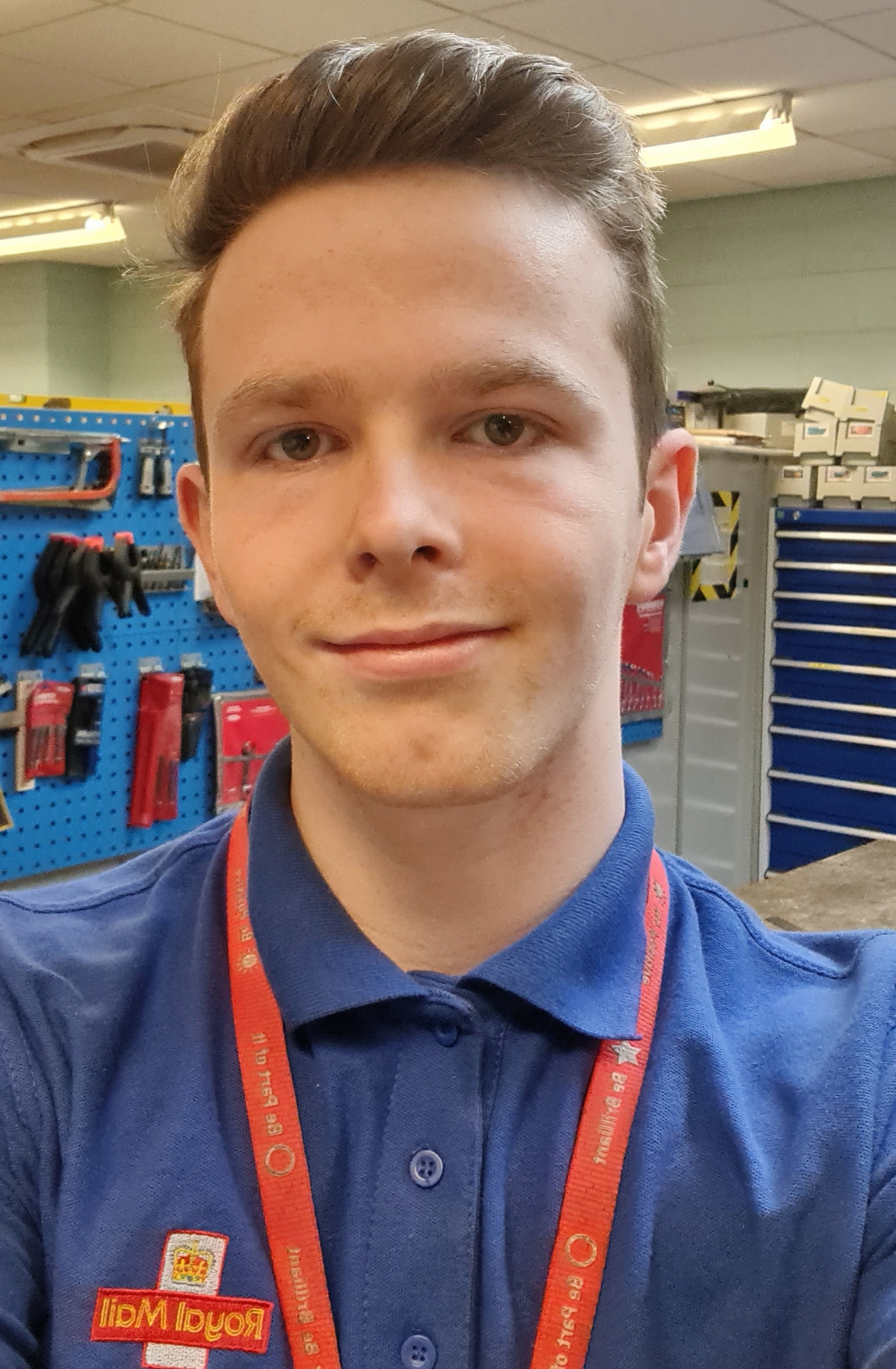 Ryan Hewitt
Employer: Royal Mail
Apprenticeship: Advanced engineering (level 3)
Training provider: Training 2000
Assigned route: Engineering and construction 
Reasons for joining the panel: I joined the panel because I am extremely passionate about the value that a good apprenticeship can bring to People looking to Kickstart a career in a new field. Apprenticeships are an invaluable resource that is often overlooked, and a great Pathway for people who would prefer to learn outside of the traditional Classroom environment.
During my time on the panel, I intend to spread awareness of the opportunities that apprenticeships present, specifically to younger people. After personally pursuing an engineering route, I would also like to emphasize the importance of apprenticeships in the STEM pathway (science, technology, engineering, and maths) as this is a subject that will become increasingly more important as our society becomes more technical.
Overall, I am excited to have the opportunity to join this panel, and I look forward to playing my part in improving the apprenticeship experience for everyone.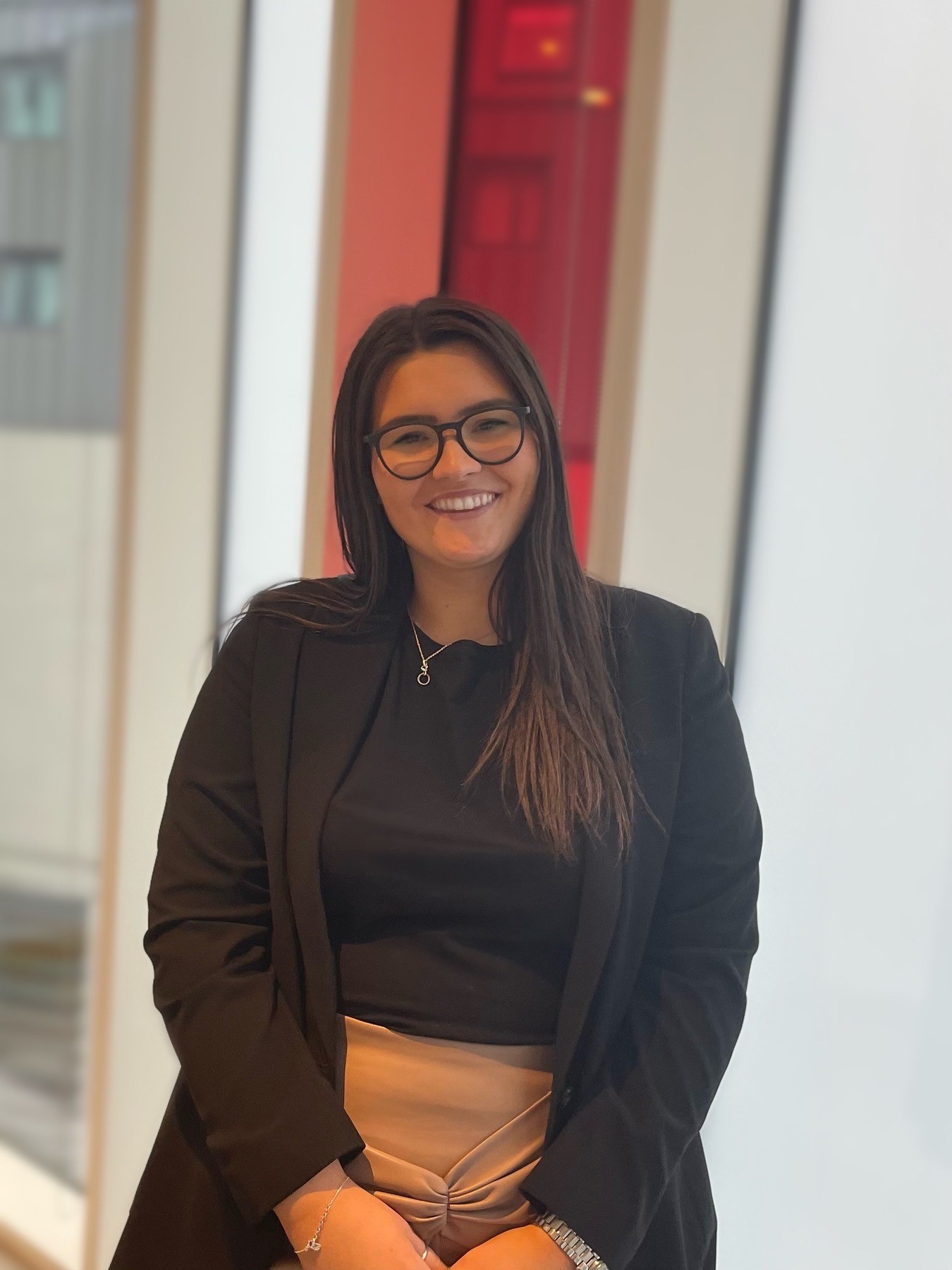 Samantha Woods
Employer: E.ON Energy UK
Apprenticeship: Business management and leadership (level 6)
Training provider: University of Derby
Assigned route: Business admin
Reasons for joining the panel:
As a young person, working out what steps to take for your career can be daunting, however, I believe an apprenticeship was 100% the best route for me. As an apprentice, you can start climbing the career ladder straight from school whilst gaining qualifications. I was lucky enough to start my apprenticeship with E.ON in 2019, it has given me the opportunity to go down a route I had never even considered, in an industry I had never even thought about before! The Degree Apprenticeship approach has provided me with the ideal balance of working, earning, and learning.
Without this apprenticeship, I may have spent years changing roles and moving to different companies to ultimately be in a job that I felt unfulfilled in and not utilising my strengths and passions. The exposure gained through being on an apprenticeship scheme has enabled me to grow my confidence and improve my communication skills massively, which I don't believe I would have been able to do so quickly through the traditional higher education route.
Apprenticeships are vital for the future so we can reduce skill gaps and ensure we have the capabilities fit for the future workforce. It may sound cliché, but it was one of the best decisions I have ever made. I want to continue to share my experience and knowledge with others but also be able to have input in shaping apprenticeships going forward. By doing this hopefully, I can raise the visibility, so more people are aware of the variety of opportunities out there and that going to university is not the only option. Therefore, meaning that individuals can ultimately find the best option for themselves!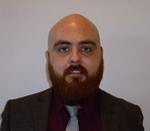 Jordan Gough
Employer: Coventry Building Society
Apprenticeship: Project Management Level 4
Training provider: Kaplan
Assigned route: Business admin
Reasons for joining the panel:
I would like to join the panel as becoming an apprentice literally changed my life. I knew I wanted to be a project manager for many years but it was notoriously difficult to get into. Finding out there was an apprenticeship that paid above living wage, and that I could complete with a degree already allowed me to change careers whilst still supporting a family, young son, mortgage etc at the age of 32 – even now I try to shout about it as much as possible so people know it is not just for school leavers but for everyone and anyone. I found out about the panel as my wife is on it after following in my footsteps of using an apprenticeship as a career change opportunity and I think everything you do as a panel is great – allowing apprentices and in my case recent apprentices to share their journey and network to support fellow apprentices in their roles as well as help shape the apprenticeship standards allowing for continuous improvement.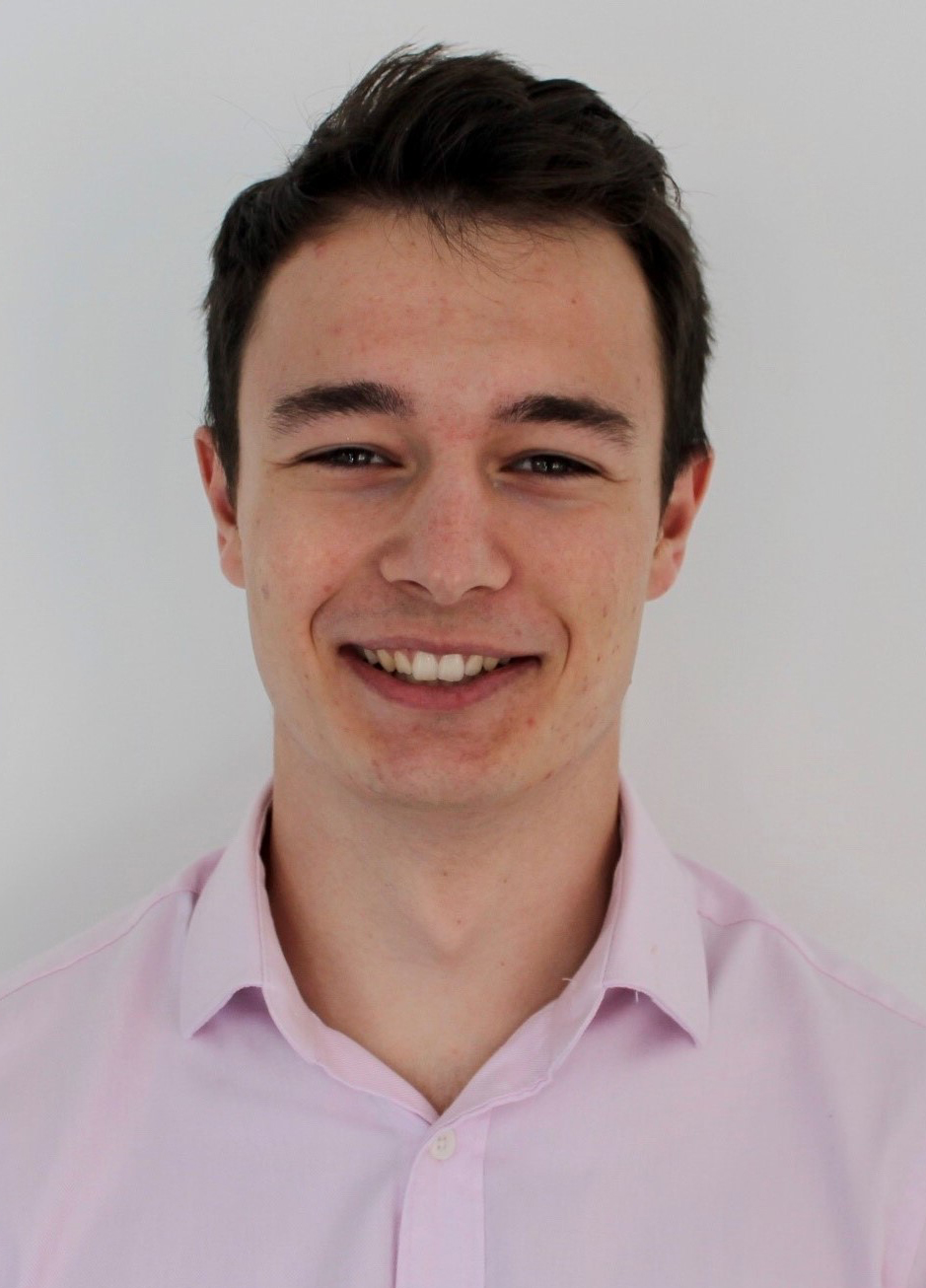 James Kennett
Employer: Rolls-Royce Plc
Apprenticeship: Aerospace Engineer (Level 6)
Training provider: Derby College
Assigned route: Engineering and manufacturing
Reasons for joining the panel:
I perused an apprenticeship as an alternative to going to university. As a part of my scheme, I have had fantastic opportunities to develop that I wouldn't have had studying full time at a university. I am passionate about the power of apprenticeships to teach and educate in alternative ways and want to champion that in any way I can.
In completing my apprenticeship, I recognised some key opportunities to improve, and for that reason, I want to join the panel to make sure the next cohorts can benefit from updated learning and lessons from previous apprentices. 
Lily O'Brien
Employer: Crosby Management Training Ltd
Apprenticeship: Level 4 Marketing Executive
Training provider: JGA Group
Assigned route: Sales, Marketing and Procurement 
Reasons for joining the panel:
Apprenticeships have been at the forefront of my career since leaving school. I believe they are one of the best training opportunities available to everyone. They've helped me find my passion in marketing and helped my career go from strength to strength. The opportunities apprenticeships can give are continuing to grow every day and I want to make sure that all apprentices are aware of these opportunities and how they can make the most out of their journey to fulfil a successful career for many years following. I have a passion for people's success, growth and opportunities and will do my best to make sure they're heard and receive the best representation.
My vision is to increase the awareness of all apprenticeships as an equal learning opportunity to people from all backgrounds, ages and industries.
I'm really looking forward to working alongside other like-minded, passionate, apprentices and in-turn building the excellence of "apprenticeships".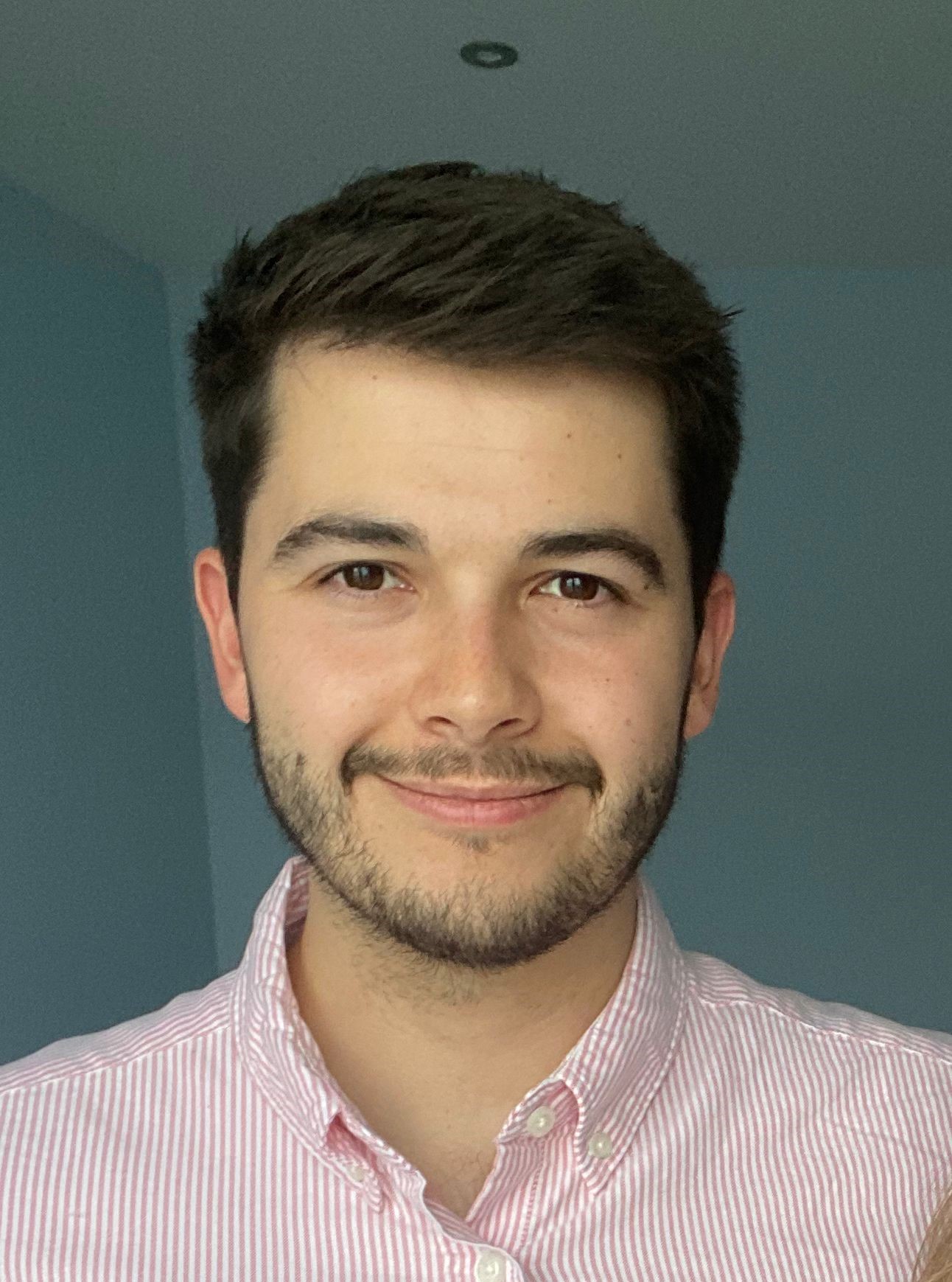 Elliot O'Brien
Employer: Jessop and Cook Architects
Apprenticeship: Architect integrated degree Level 7
Training provider: Oxford Brookes University
Assigned route: Construction and the built environment
Reasons for joining the panel:
My journey into apprenticeships started through my own intervention into creating a more accessible route into the architectural degree apprenticeship level 7, where I have become the first Architectural Apprentice employed by a Small and Medium size Enterprise (SME) in the UK. I took advantage of a new policy (the transfer of
levy funding) put in place by the government in April 2019 and personally negotiated a transfer of levy funds from The University of Oxford to the SME I worked for at the time to enable my admission into the course at Oxford Brookes University. This
process has paved a way for other candidates and small companies to apply
for this more inclusive route to the professional qualifications in architecture, a
profession that has been labelled as one of the most exclusive professions.
I will endeavour to improve the apprenticeship experience to its fullest
potential. Without the apprenticeship opportunity I would not have been able to
continue my education to become an architect due to costs, timing and the
impact on life. Being an apprentice has enabled me to have real, desirable, industry
experience in a sustainable manner. I want to permeate that experience and show off
the benefits that apprenticeships can create by increasing awareness and allowing
others to understand its true benefits. As a member of the Apprenticeship Panel I
would strive to ensure that the views and experience of real-world apprentices is engrained in the decision making of IfATE.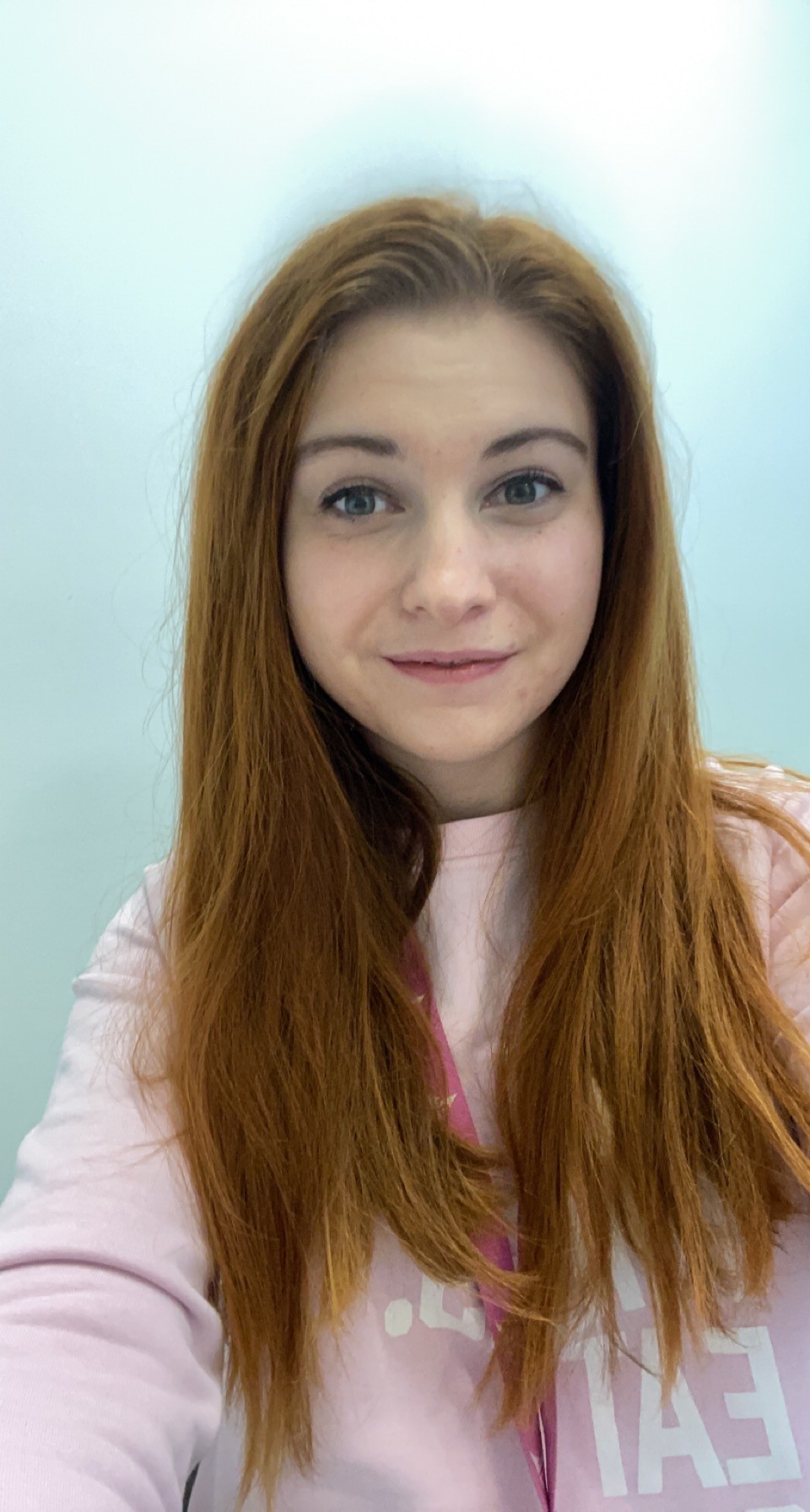 Lizzy Millen
Employer: Reckitt
Apprenticeship: Research and development level 6
Training provider: University of Kent
Assigned route: Sales, marketing and procurement 
Reasons for joining the panel:
I have been an apprentice for over three years and in that time I have learnt so much and grown in confidence but also faced challenges that I'm sure are faced by other apprentices. I would like to champion apprenticeships as a career choice for young people but also work to support apprentices through the difficult aspects too. I try to use the experience and confidence I am gaining through my own apprenticeship to bring forward ideas to encourage young people and businesses to use apprenticeships effectively and build a community of people in the workplace who can maximise their full potential, as I believe my apprenticeship is doing for me.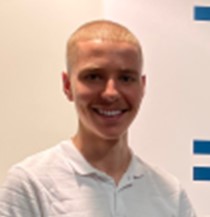 William Pollyn
Employer: IBM
Apprenticeship: Level 4 Software Test Engineer 
Training provider: GKA
Assigned route: Digital
Reasons for joining the panel:
I'm a Level 4 Software Test Engineer Apprentice at IBM and have been working on a regulatory project at a UK Financial Institution as a Manual / Functional and Automation tester for over a year now. Some of the main skill sets which I have developed on my role would be related to more technical skill sets, such as competence in a variety of testing software to support my day-to-day role, as well as more personal development skill sets, such as team leadership (e.g. giving Knowledge Transfer sessions to new team members, and leading a team to win an internal IBM software test event). I want to become a panel member due to my overall enthusiasm and passion for apprenticeships. My apprenticeship scheme has far surpassed my expectations due to the endless opportunities I've been given to expand my skills in many different areas. For example, I'm a member of IBM's Sales Workstream which involves discussion around multimillion £ client bids and signings, something I never thought I'd have the opportunity to get involved within, as an apprentice. I aim to express the many benefits of an apprenticeship scheme in collaboration with other apprentices, as I believe voicing the opportunities involved within the apprenticeship pathway is essential to showcase the beneficial impact that it can have to help progress and develop your future career.