Our board members
Antony Jenkins
Chair of the Institute for Apprenticeships
Antony Jenkins was appointed Chair of the Institute for Apprenticeships on 27 February 2017.
He is Founder and Executive Chair of 10x Future Technologies Ltd. Antony is also Group Chairman of Currencies Direct and a board member of Blockchain.
In addition to his role at the institute, he is also Chairman of Business in the Community. He was previously the Group CEO of Barclays PLC for 3 years until July 2015.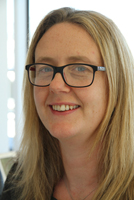 Dr Kate Barclay
Dr Kate Barclay is a Chartered Chemical Engineer and Fellow of the Institution of Chemical Engineers with over 20 years' experience in the pharmaceutical industry across both advanced commercial manufacturing and early clinical research and development.
Previously Kate was Chair of the Life Science and Industrial Sciences Trailblazer developing multiple apprenticeship standards across STEM industries with responsibility for delivering apprenticeship reform at a national science industry level. Her early talent programmes in Science and Engineering have received numerous awards and national recognition by professional bodies, industry partnerships and diversity champions.
Kate has a passion for developing STEM talent through all routes and volunteers as a Careers & Enterprise Advisor in secondary education, is a member of  Kent & Medway LEP Skills and Employment Board and a local school governor.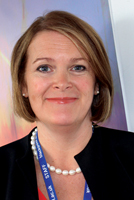 Bev Robinson
Bev Robinson has over 20 years' experience in further and higher education colleges
She is a member of the Lancashire LEP Skills and Employment Board and is passionate about technical and professional education needed to drive the UK economy.
She is Director of the National College for Onshore Oil and Gas, Principal/CEO of Blackpool and the Fylde College and is an independent member of the Post 18 review of education and funding.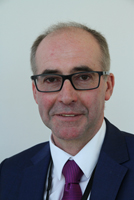 Paul Cadman
Paul Cadman has been a Human Resources (HR) Director for Walter Smith Fine Foods Limited since 1998.  Walter Smith Fine Foods Limited were chosen as 'Medium Employer of the Year' winner in recognition of their commitment to developing local young people through apprenticeships in the National Apprenticeship Awards ceremony in 2013.
He has been one of the government's apprentice ambassadors since 2012 and is chair of 2 trailblazer groups, one which has developed 2 successful butchery standards and the other is developing learning and development standards.
He is also Chief Executive of Crosby Management Training Ltd.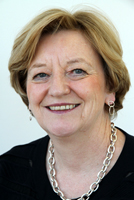 Dame Fiona Kendrick
Fiona Kendrick became Chairperson of Nestlé UK and Ireland on 1 July 2017, having previously served as Chairman and CEO from 2012.
Fiona has a personal passion for the youth employment and skills agenda, and has led a number of lighthouse projects in this area both inside and outside Nestlé.
Fiona was a UK Commissioner for Employment and Skills and played a lead role in supporting the development and delivery of strategies for skills and employment across the four UK nations.
From January 2015 to December 2016 Fiona was President of the Food and Drink Federation, the association that represents the UK food and drink manufacturing industry. She previously led the organisation's skills and competitiveness agenda and co-chaired the UK Food and Drink Export Forum.
In the 2015 New Year's Honour's list Fiona was created Dame Commander of the British Empire for services to the food industry and support for skills and opportunities for young people.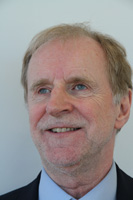 Robin Millar CBE
Robin Millar is Chair of Blue Raincoat Chrysalis Group.  He enrolled as a music technology apprentice at the age of 24.
Robin is an Honorary Professor at the London College of Music, a Fellow of the Association of Professional Recording Services and a member of the UK Human Genetics Commission.
He served on the Creative Industries Sector Skills Council, National Skills Academy and then as a trustee of the Creative and Cultural Skills between 2006 and 2016.
He currently serves on the Industry Steering Group advising the shadow board on setting up the new National College for Creative and Cultural industries.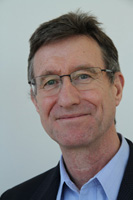 Toby Peyton-Jones
Toby Peyton-Jones started his career as an officer in the Royal Engineers.
Toby had an international career including working in China and Germany where he was appointed to the Executive Management Board of Siemens Plc in 2008, heading up HR for Siemens in the UK and now Northern Europe.
He has been a passionate international voice championing education and particularly vocational education most recently as a Commissioner for UK Commission for Employment and Skills.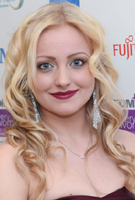 Jessica Leigh Jones
Jessica Leigh Jones is a multi-award-winning Engineer and Astrophysicist, currently responsible for developing the next generation of manufacturing platform at the Sony UK Technology Centre, in collaboration with Japan. She holds Non-Executive Director positions at exam board WJEC/Eduqas, and the Engineering Education Scheme Wales. With regard to her services to industry and education, Jessica has received the Freedom of the City of London and featured in the Forbes 30 under 30 Europe list.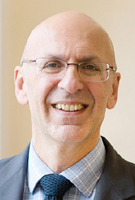 Professor Malcolm Press
Professor Malcolm Press is Vice-Chancellor of Manchester Metropolitan University, having worked previously at the Universities of Birmingham, Sheffield, and Manchester. 
Malcolm is an ecologist and has previously served as president of the British Ecological Society, a trustee of the Royal Botanic Gardens Kew, a council member of the National Trust, a council member of the Society of Biology, and as a deputy chair for a Research Excellence Framework panel.